A parking structure collapsed at least partially in New York's Lower Manhattan neighborhood, killing one person and injuring several others, officials said Tuesday.
NYC District 1 Council Member Christopher Marte said on Twitter that the collapse happened shortly after 4 p.m., and people were trapped inside the building at 57 Ann Street in the Financial District between Nassau and William streets. Fire department officials confirmed that a few were injured. CBS New York reported.
Fire service officials said six workers were inside the four-storey building when it collapsed. One of the workers died. Four others were taken to a hospital in stable condition and another refused medical attention.
The New York Police Department and the mayor's office advised people to stay away from the area via Twitter. New York City Department of Building Engineers were on site to inspect the structural stability of the building. They were also searching the neighboring buildings.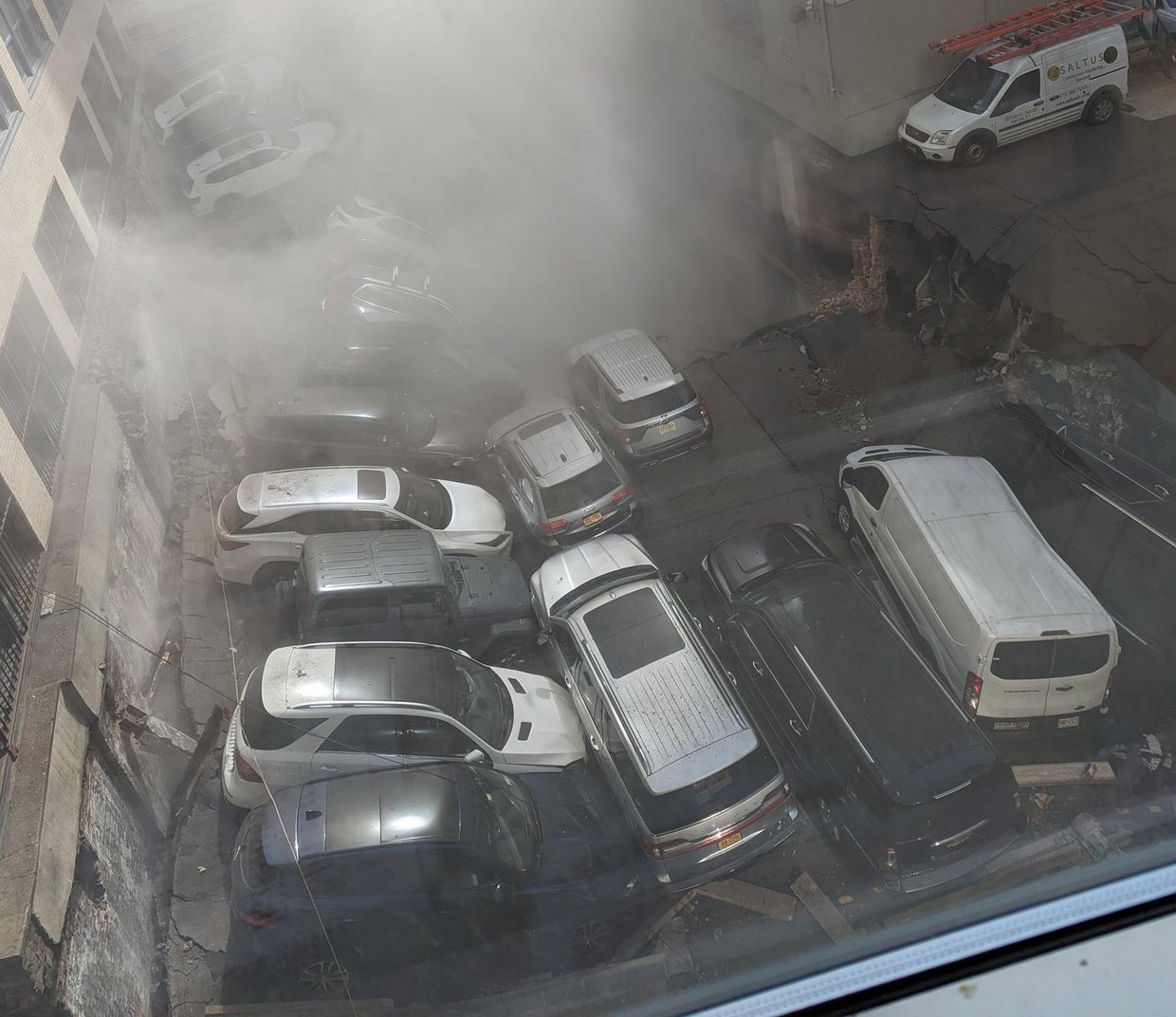 Cars in a partially collapsed parking garage are pictured Tuesday, April 18, 2023, in New York City.
Zach Powers/Twitter @Notzachpowers
Firefighters went inside the building, but withdrew due to safety concerns, officials said. A robot dog was sent in to sweep the scene instead. A drone was also used.
"At this time, this building is completely unstable," Mayor Eric Adams said at a news conference.
Several cars inside the parking garage were crushed, fire officials said. They said they were working to check if anyone could be inside the vehicle, but rescuers believed no one was inside the building.
The cause of the collapse is still unclear. There were no apparent breaches in the structure, Adams said. NYPD Commissioner Keith Sewell said there was no reason to believe it was anything other than a structural collapse.
The New York City Sheriff's Office has some of its vehicles parked at the location, a spokeswoman confirmed. They had four cars in the garage. All Sheriff's Office personnel were accounted for after the fall.
Pace University, which is nearby, canceled classes at its New York City campus. Their buildings at 33 Beckman and 161 William have been evacuated, the school tweeted.
The fall affected service on six subway lines, NYC Subway tweeted. Trains of 2, 3, A, C, J and Z lines were running at low speed in the area.
This is a developing story and will be updated.
Trending news