Mexico's top immigration official faces criminal charges The fire killed 40 migrants In Ciudad Juarez last month, federal prosecutors said he was unable to prevent the disaster despite earlier indications of problems at his agency's detention centers.
The Federal Attorney General's Office announced late Tuesday the decision to file charges against the head of Mexico's National Immigration Institute, Francisco Garduno.
It has received repeated calls from Mexico and some Central American countries not to drop the case against five low-level officials, guards and a Venezuelan immigrant already facing murder charges.
Anger is the primary focus Two guards were seen running away March 27 fire without opening cell doors to allow migrants to escape. But President Andrés Manuel López Obrador said earlier Tuesday that they do not have the key.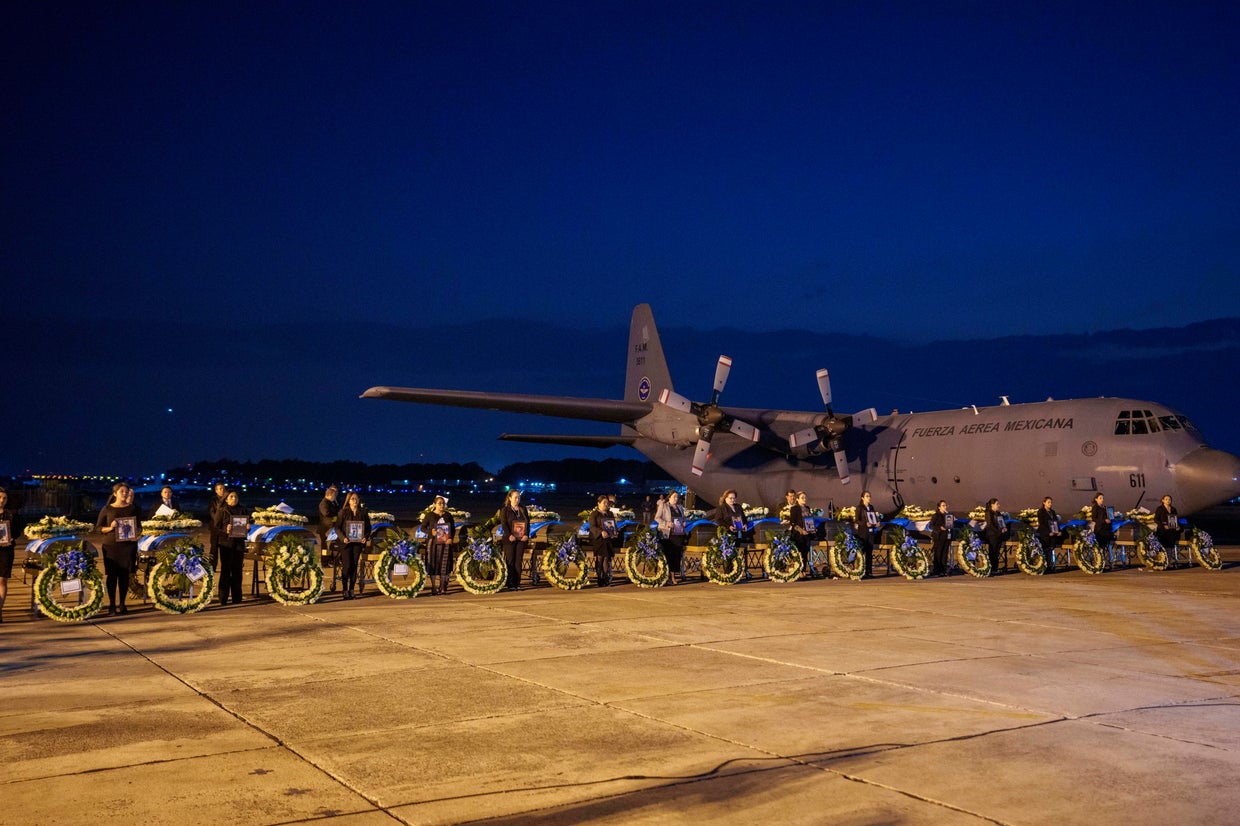 Foreign Ministry officials pose next to the coffins of Guatemalan migrants whose remains arrived at La Aurora Air Force Base in Guatemala City on April 11, 2023. The Mexican Air Force transports the bodies of 17 migrants who died in a fire at an immigration detention center March 27, 2023 in Ciudad Juarez, Mexico.
Moises Castillo/AP
The attorney general's office said several other officials from Garduno's agency would face charges for failing to carry out their duties, but prosecutors did not specify any charges or identify the officials.
Prosecutors said the case showed a "pattern of irresponsibility."
Prosecutors said that after a fire in 2020 killed one person and injured 14 at another detention center in the Gulf Coast state of Tabasco, the immigration agency knew the problems needed to be corrected, but allegedly failed to act.
There have long been complaints about corruption and poor conditions in Mexico's migrant detention centers, but they have never been seriously addressed.
Lopez Obrador's comments about the guards in last month's fire in the border city of Ciudad Juarez came on the same day that the bodies of 17 Guatemalan migrants and six Hondurans killed in the blaze were repatriated.
It was unclear what effect López Obrador's comments might have on the trial of the guards, who were previously detained in connection with the fire.
"The door was closed, because whoever had the key was not there," López Obrador said.
A video from a security camera inside the facility shows guards walking away when a fire started inside a cell holding immigrants in late March.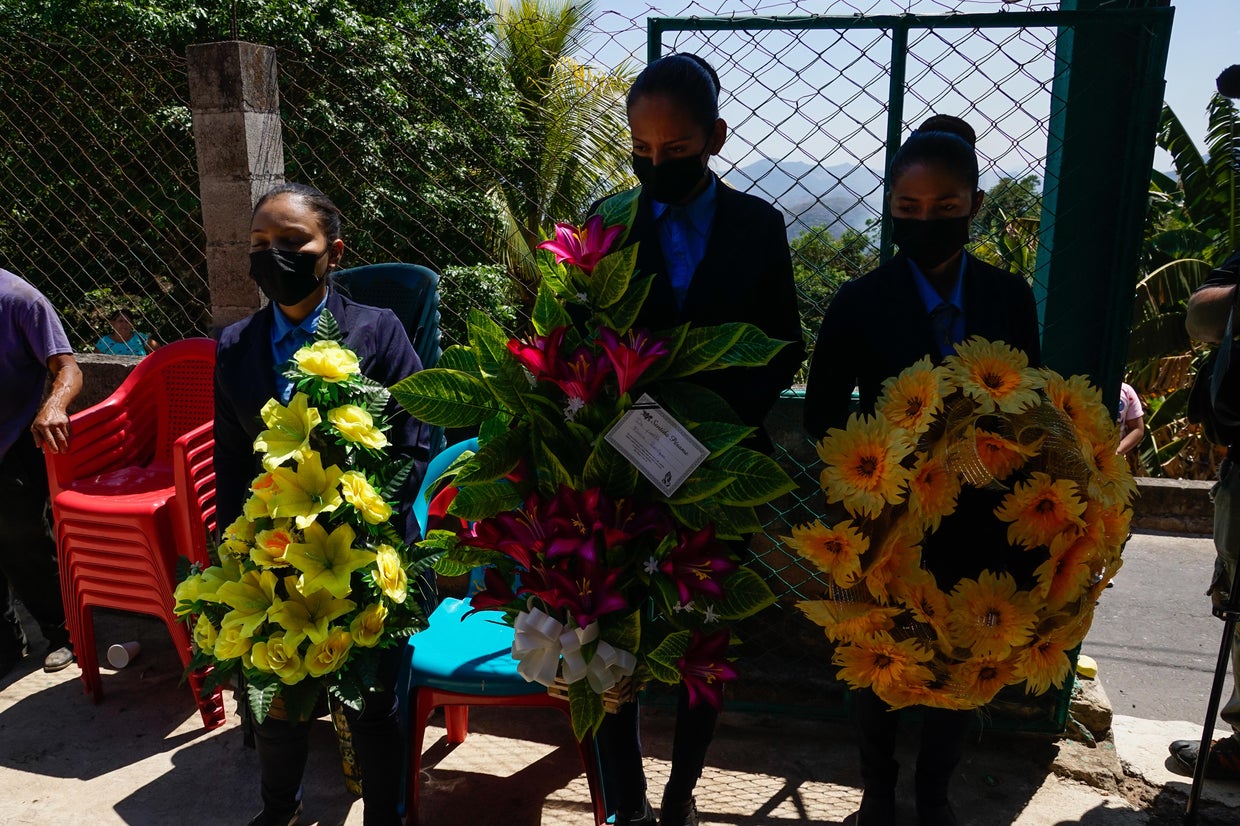 The funeral of Salvadoran immigrant Jose Pedro Rivera Garcia, 23, who died in a deadly fire at an immigration detention center in Ciudad Juarez on March 27, was held in Chalanango, El Salvador.
Alex Pena / Anadolu Agency via Getty Images
Guards were seen leaving in a hurry as smoke filled the facility and they were seen making no effort to free the migrants.
Three Mexican immigration officials, a guard and a Venezuelan immigrant were detained pending investigation into the fire. They face charges of murder.
Migrants allegedly set fire to foam mattresses at immigration detention centers to protest what they believe are plans to remove or deport migrants.
In Guatemala City, relatives of the victims gathered at an air force base with flowers and photos of the dead to mark their return.
"My son, my love," a female voice was heard to call, amid tears from those present as the coffins were unloaded and placed in a line, and relatives were allowed to approach them.
Mexican military aircraft flew the bodies of six migrants to Honduras and 17 to Guatemala. Authorities say 19 of the 40 dead are from Guatemala, but two bodies are still in the process of being identified.
Another 11 Guatemalans were injured in the fire.
Guatemalan Foreign Minister Mario Bucaro accompanied the bodies, which will be flown to their hometowns in nine different provinces.
Some of the bodies of Salvadoran migrants were returned to El Salvador last week.
So far, the bodies of 31 people have been sent back to their home countries.
Trending news