"Jurassic Park" star Sam Neill revealed that while he was on tour promoting "Jurassic World Dominion" last year, he was also battling stage 3 non-Hodgkin's lymphoma.
The 75-year-old told the BBC in an interview on Friday that he first learned of his diagnosis in March 2022 after finding a lump in his neck.
Neil initially believed his prospects were dire: "I'm crooked, I'm dying," he told the BBC was his first thought.
Fortunately, Neal said he is now in remission, although he still faces "dark days" and difficult challenges, such as losing his hair during the first round of chemotherapy — a treatment he still receives, even though his tumor is gone.
"I want my beard back," Neill told the BBC. "I don't like the way my face looks at all."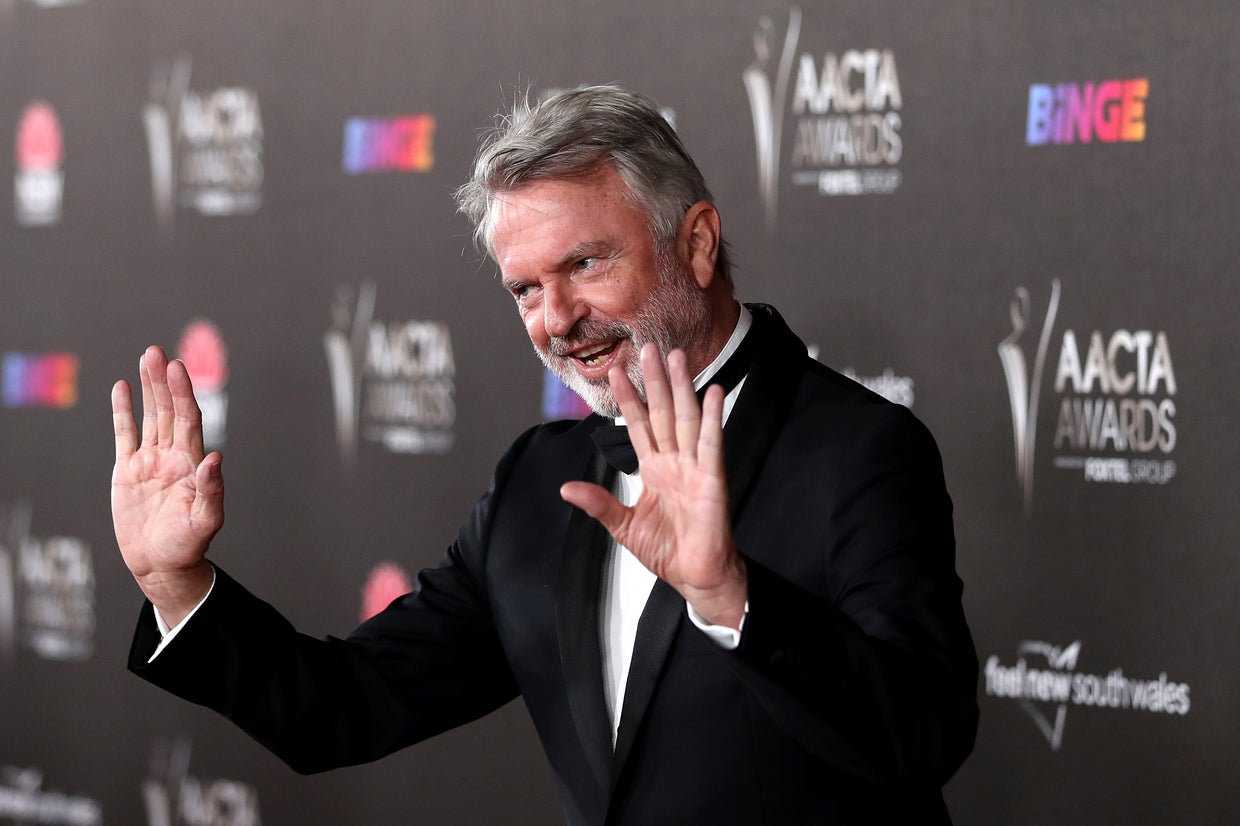 Sam Neill arrives at the AACTA Awards at the Sydney Opera House on December 8, 2021 in Sydney, Australia.
Mark Metcalfe/Getty Images for AFI
According to the Mayo Clinic, non-Hodgkin's lymphoma is a cancer that affects the lymphatic system and occurs when white blood cells grow abnormally and tumors grow throughout the body. It is most common in people over 60 or in people with suppressed immune systems.
Although cancer has been a difficult obstacle for Neal, he said he prefers to focus on the positive and focus on living life to the fullest.
"I'm not afraid to die. What I don't want to do is stop living, because I really enjoy living," Neal told the BBC. "I treated it as an adventure, quite a dark adventure, but an adventure nonetheless. And the good days are just wonderful and when you get some good news it's absolutely delightful."
Neill told the BBC that his "violently aggressive" cancer inspired him to start writing about his life — a distraction that turned into a passion for the "Peaky Blinders" actor, and the stories he was writing quickly became a full-fledged memoir. His illness and his 50-year career: "Did I ever tell you that?"
"I didn't think I had a book in me, I just thought I'd write some stories. And I found it increasingly interesting," Neill told the BBC. "A year later, not only did I write the book—I didn't have a ghostwriter—but it came out in record time."
He added that his book is not about cancer, but about his life experiences like meeting Barbra Streisand.
"The last thing I want is for people to obsess about cancer because I'm not really interested in cancer," Neal said. "I'm not really interested in anything other than survival."
Trending news
Simreen Singh