Seeing her there, clutching her crossword, you'd never guess 80-year-old retired schoolteacher Ginny Shrappen had a pen pal—especially one not accused of murder.
Twenty-five years ago, a deacon at Schrappen's church outside St. Louis gave him a letter from a prisoner who had written the diocese in hopes that someone would write back. That inmate was Lamar Johnson, serving a life sentence in a Missouri prison.
Ginny Shrappen at home.
Steve Hartman / On the Road
"He was in prison for murder," Schrappen said. "I've been accused of being stupid before, and that's okay. I wasn't worried. He wasn't going to come and get me."
The two quickly developed a friendship and corresponded continuously for the next 20 years. Shrappen said he could tell from the start that there was no way Johnson could have been murdered.
Twenty-eight years later, the state of Missouri confirmed his intuition.
After the Midwest Innocence Project gets involved and the real killer confesses, Johnson was acquitted And was released from prison at the age of 49.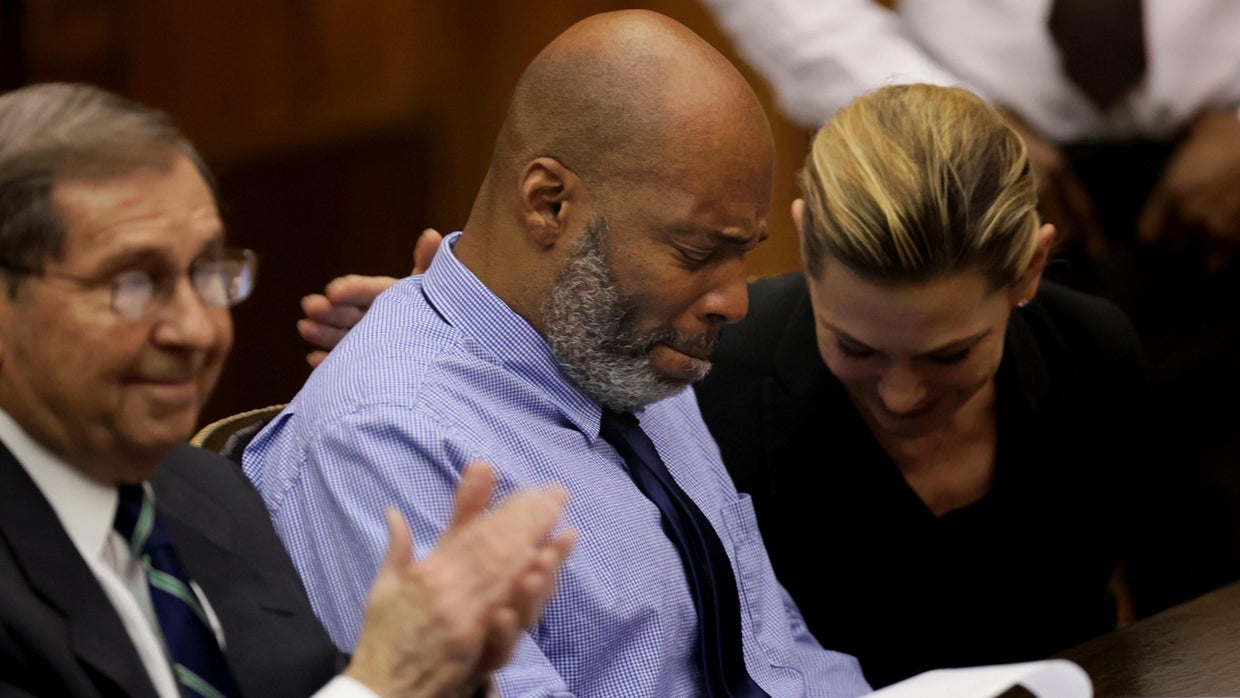 Lamar Johnson, center, and his attorneys react Tuesday, Feb. 14, 2023, after he was convicted of murder during a hearing by St. Louis Circuit Judge David Mason in St. Louis, Mo.
Christian Gooden/St. Louis Post-Dispatch via AP, Poole
He spent the next few weeks doing things he couldn't do in prison, including traveling to see one of his best friends for the first time.
Johnson visited Shrappen's home for the first time, where he gave him a warm welcome. He gives her a tour, a box of his favorite cereal and a last letter.
Ginny Shrappen and Lamar Johnson meet for the first time.
Steve Hartman / On the Road
Johnson said the greatest gift, though, was the confidence his friend instilled in him.
"Especially when someone is innocent, you want someone to believe in you. Because when you have people who believe in you and won't give up on you, it makes it harder for you to give up on yourself," Johnson said. , added that Schrappen's faith is what helped him get through nearly 30 years of injustice.
Now, he says, it motivates him to serve a friendly life.
To contact On The Road or send us a story idea, email us: OnTheRoad@cbsnews.com.
Trending news
Steve Hartman