Airbnb has announced more than 50 updates — including new features and changes to existing features — designed to improve the customer experience, the company announced in its summer press release on Wednesday. The global rollout for the new features began on the same day.
"Millions of people have given us feedback on how to improve Airbnb. We've listened," said company CEO Brian Chesky. "Today, we're introducing the most comprehensive set of updates yet."
Tell us what you don't like about Airbnb. Here are 50 things we're doing about it… pic.twitter.com/lNwvH5KExp
— Brian Chesky (@bchesky) May 3, 2023
Another highly-anticipated change related to checkout instructions, which did not need to be advertised in listings prior to booking, disappointing some users who were given a set task at checkout — cleaning fees for some units. . Guests will now be able to see any specific checkout instructions in the listing before booking a stay, and will receive a reminder before leaving as well as new accommodations in the review process to disclose "additional requests."
"Listings with repeated low ratings from unreasonable actions will be removed from Airbnb," the company said.
Airbnb is also introducing a new "Total Price Display," which will give users a breakdown of the total price including pre-tax fees across listing pages and search results. The feature was launched for beta testing in November but is now available to all users.
With the new "Months" tab, it will now be easier for users to book longer stays, and their fees will be reduced for stays of three months or more, while the new "Rooms" tab makes it easier for users to book stays for an additional house
Additionally, through a new partnership with Klarna, guests in the US and Canada can also apply to pay for travel in four installments spaced six weeks apart, while guests with US bookings over $500 can also apply for monthly payments. The company expects to increase qualifications for other countries throughout the year.
Chesky also posted several changes to a Twitter thread, including a final tweet summarizing all 53 updates the company is implementing to improve the customer experience.
Here is the full list of 53 features and upgrades
1. Total price display
2. New mini-pins on the map
3. Redesigned wish list
4. Advanced monthly search
5. Transparent checkout instructions
6. Pay on time
7. Quick Map
8. Permanent pin on map
9. Smarter search automation
10.…
— Brian Chesky (@bchesky) May 3, 2023
"None of this would have been possible without your feedback," Chesky wrote on Twitter, thanking users before asking, "What else can we improve about Airbnb? We'll prioritize your top suggestions."
Trending news
C nuts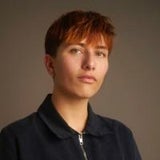 Thanks for reading CBS News.
Create your free account or login
For more features.