Mexico on Sunday raised the alert level for the Popocatépetl volcano to "yellow phase 3", just below the "red" alert level.
Hundreds of tremors were registered in the region last week, officials said. Smoke and ash are spewing from the volcano.
According to the National Center for Disaster Prevention, the parameters of "yellow phase 3" are low to moderate explosive explosive activity, light to moderate explosions that may throw rock fragments, and light to moderate ash fall in nearby cities and more distant cities. Expulsion of magma is also possible.
Located in the states of Morelos, Puebla, and Mexico, Popocatepetel is about 45 miles southwest of Mexico City. About 25 million people live within a 60-mile radius of the volcano.
The National Coordination for Civil Protection (CNPC) advised people in the region to cover their noses and mouths with handkerchiefs or masks. The department advised closing windows and staying indoors as much as possible.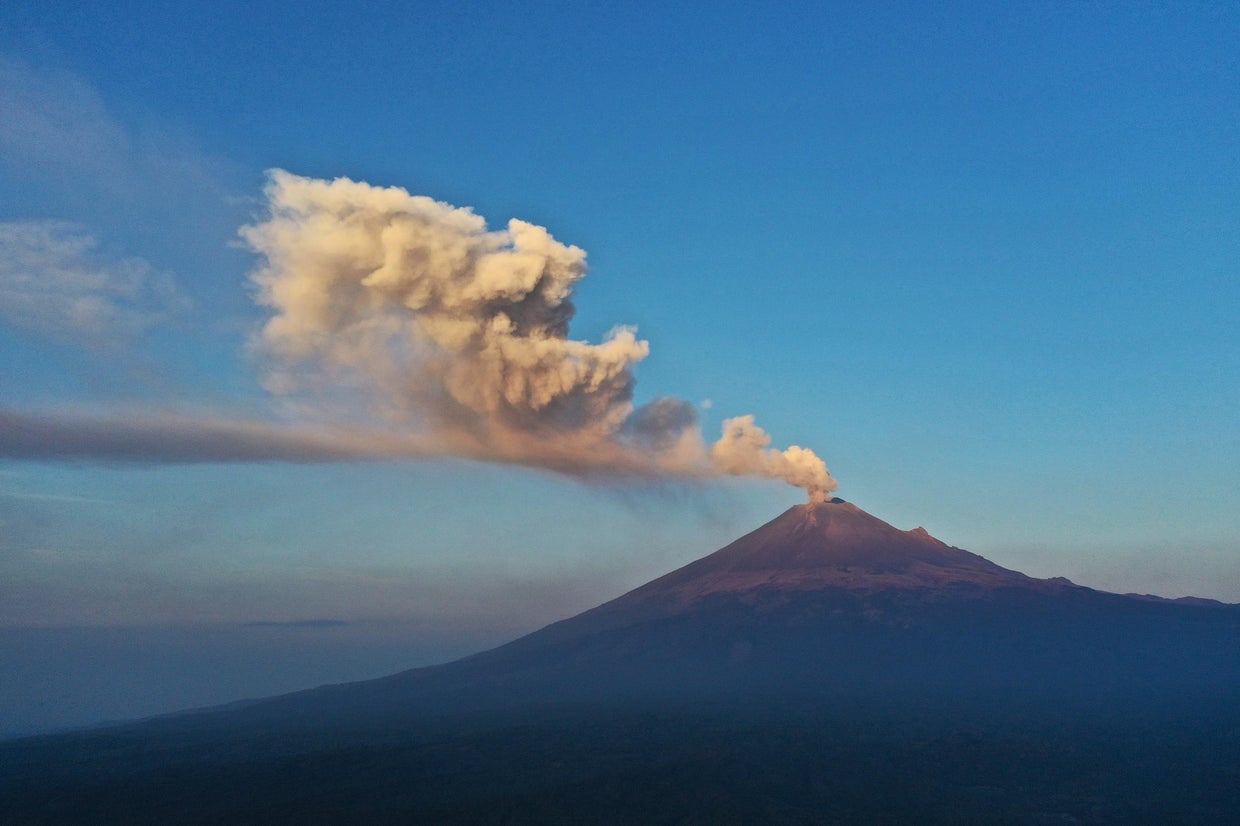 Popocatepetl volcano spews ash and smoke from Puebla in Puebla state, Mexico on May 18, 2023.
Jose Castanares/AFP via Getty Images
Civil Defense Coordinator Laura Velazquez said CNPC staff went to Puebla to check evacuation routes and coordinate with local governments.
Puebla and some schools in the state of Mexico were closed Monday for private classes.
Mexico City's Benito Juarez International Airport was temporarily closed due to volcanic ash on Saturday. Felipe Angeles Airport, north of Mexico City, was also briefly closed. According to the United States Geological Survey (USGS), volcanic ash contamination in aircraft "can cause failure of critical navigational and operational instruments."
The US Embassy in Mexico also issued an advisory, warning people not to travel within a 7.5 mile radius of the volcano.
Popocatépetl became active again in 1994 after nearly 70 years of dormancy, according to the USGS.
Trending news
Aliza Chasan
Thanks for reading CBS News.
Create your free account or login
For more features.