A centuries-old mummy of a 12- or 13-year-old child has been discovered in Peru, archaeologists announced Monday.
A dig team associated with the Universidad Nacional Mayor de San Marcos found the mummy wrapped in a funerary bundle underground at the Cajamarquilla archaeological site, outside Lima, a press release said. The child, whose gender is unknown, lived about 800 years ago and could have belonged to the Lima or Ichma civilizations, archaeologists revealed.
Coarse sand and high salt levels would have led to the child's natural mummification, lead archaeologist Yomira Huaman said in the release. This allows some skin to be retained on the arms and legs. The hair on the head was still there, separated from the body, and parts of the teeth were still in the jaw, archaeologists said.
Archaeologists have also found grave goods next to the mummified remains, including a boledora (stone weapon), a sathi (plate) and a copper needle.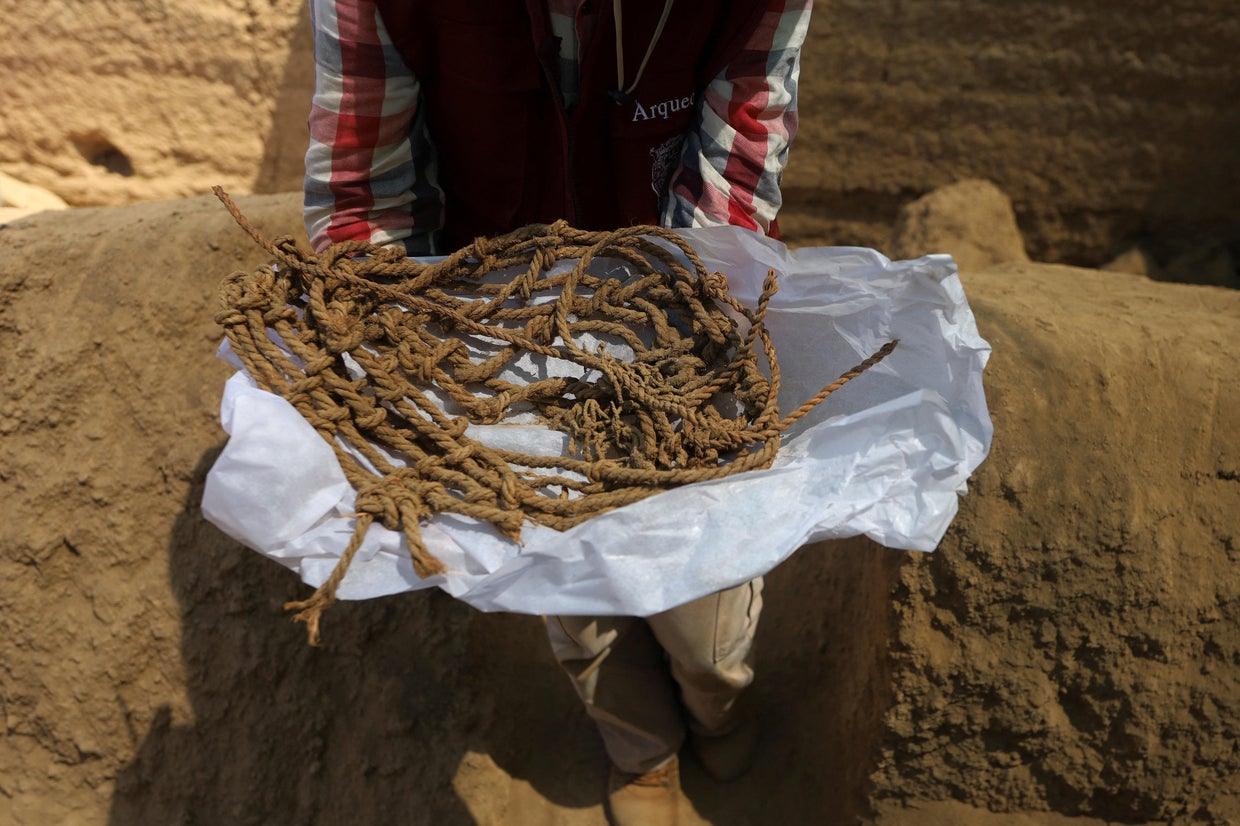 A worker holds part of a mummy's funeral bundle found by Peruvian archaeologists in the ruins of Cazarmarquilla on the outskirts of Lima, Peru. April 24, 2023.
Sebastian Castaneda / Reuters
Researchers will continue to analyze the bodies and grave goods, they said in the release. With the new information, they will be able to determine what the child did and what may have caused them to die.
In 2022, archaeologists found six at the Cajamarquilla site mummified child.
During this phase of the Cajamarquilla excavation, which began in December 2022 and will continue until December this year, archaeologists have excavated three units, according to the excavation team. Four more are in process.
Trending news
Aliza Chasan
Thanks for reading CBS News.
Create your free account or login
For more features.