The video shows the rescue of the child from the plastic bag
The video shows the baby being rescued from a plastic bag in Georgia
01:36
Authorities in Georgia have arrested a suspect in the "Baby India" case four years after the newborn Found abandoned in a plastic bag in the woodsForsyth County Sheriff's Office announced.
Karima Jiwani, 40, was arrested Thursday after investigators used DNA to identify the biological parents of the child, known as "Baby India," Forsyth County Sheriff Ron Freeman said at a news conference Friday.
Jiwani is charged with criminal intent to murder, cruelty to children, aggravated assault, reckless abandon and other charges, Freeman said.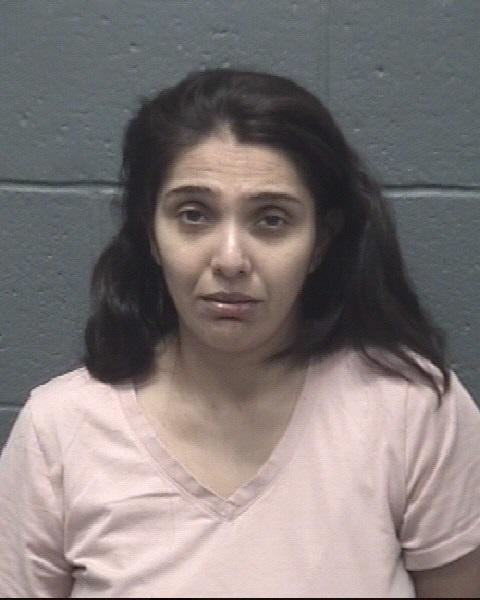 Forsyth County Sheriff's Office
In 2019, a family called 911 to say they could hear crying coming from the woods near their home.
When the police went to investigate, they found the newborn baby tied in a plastic bag, with its umbilical cord still attached.
A video of the discovery was released shortly after she was found, as officials appealed to the public to find the girl's parents or find out why she was abandoned. Footage shows deputies removing the child from the plastic bag and wrapping it in a blanket.
Investigators were first able to identify the father of "Baby India" 10 months ago, but Freeman explained Friday that there is no indication he was involved in the abandonment.
Freeman said the child was found hours before severe thunderstorms hit Forsyth County and described his discovery as "divine intervention."
The sheriff's office said the child was "thriving" in the care of the Georgia Department of Family and Children Services shortly after he was found.
Freeman noted that this case was particularly emotional. "I've been doing this for 33 years, and I really can't think of anything else I'd want. This innocent child was put in a bag and left to die as a garbage bag."
Trending news
Thanks for reading CBS News.
Create your free account or login
For more features.