A suspect was taken into custody Thursday night after driving onto an airport tarmac in Wilmington, North Carolina, and then crashing the vehicle inside a terminal, authorities said.
The New Hanover County Sheriff's Office said in a statement to CBS News that the vehicle "broke through" a fence at Wilmington International Airport at 7 p.m. EST and headed onto the tarmac.
The sheriff's office said that when the suspect began driving off the tarmac, he was "engaged by deputies" and "eventually ended up inside the terminal by breaking through doors and windows."
Photos from the scene showed the car sitting inside the terminal with significant front-end damage and broken glass across the floor.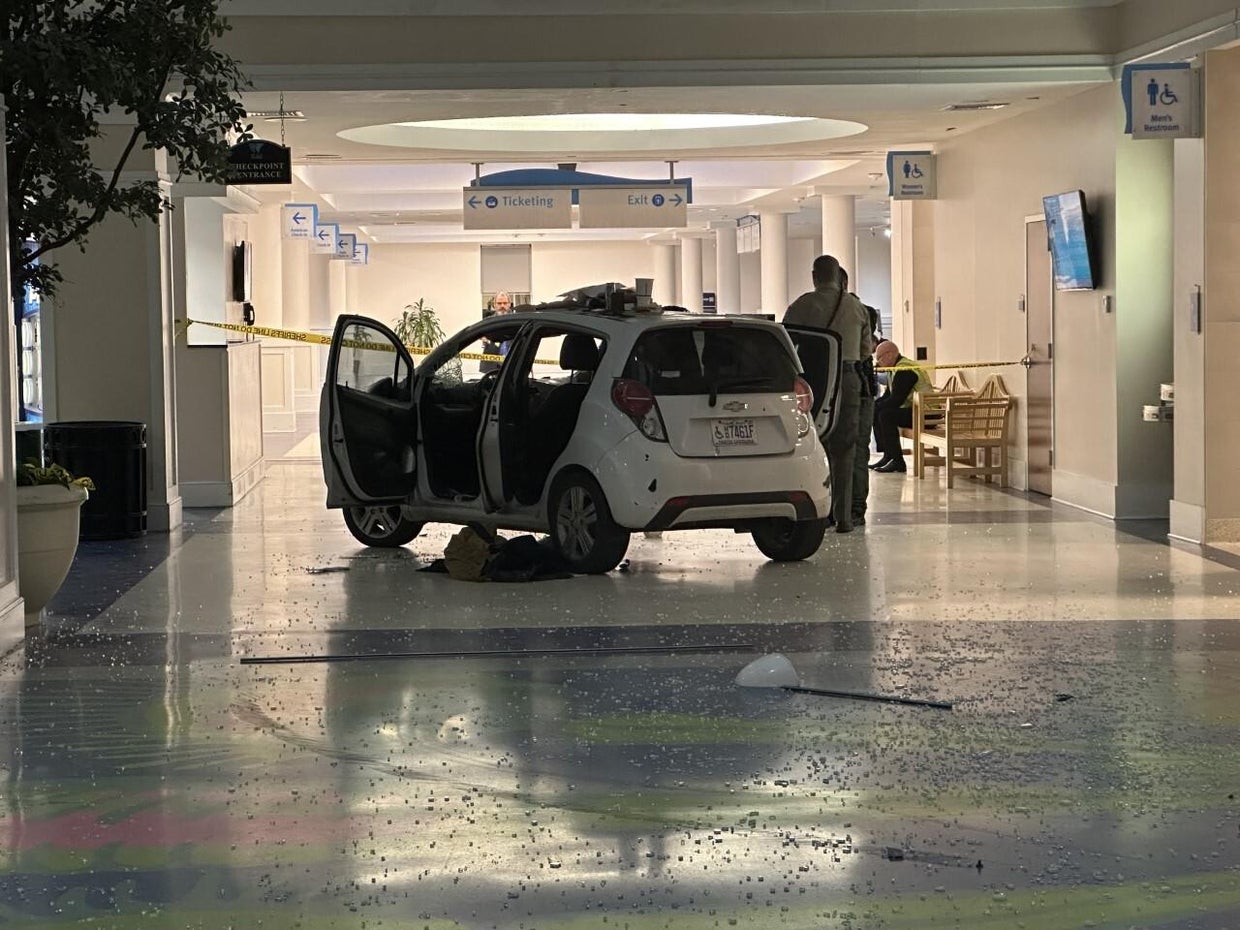 A car that skidded onto the tarmac and then crashed into a terminal at Wilmington International Airport in Wilmington, North Carolina on March 9, 2023.
WWAY-TV
No one was injured during the ordeal, both the sheriff's office and the airport said.
The male driver, whose name was not immediately released, was taken into custody and will face multiple state and federal charges, the sheriff's office said.
The airport said in a statement to CBS News that the incident had "minimal impact on operations." The airport is expected to be "fully operational" by Friday morning.
Sheriff's officials did not provide details on how the suspect was able to breach the fence.
Trending news
Thanks for reading CBS News.
Create your free account or login
For more features.