Funko Pop toys were once collectible in the US, but the items now seem to be losing their popularity.
Demand for the toys has fallen so much that parent company Funko said it plans to "eliminate" between $30 million and $36 million worth of vinyl figurines. Funko said it will trash its excess stock of collectibles in the first half of this year.
Funko did not immediately respond to a request for comment on Monday. In its most recent earnings report, the company said inventory at the end of 2022 totaled $246.4 million, up 48% from 2021. Funko's chief operating officer Steve Neave explained last week how company officials made the decision to shed excess inventory.
"We went after the oldest inventory first," he said during a conference call with analysts and investors last week. "Again, inventory that we felt we could sell over time, but because of operational constraints, it's better to get out of it."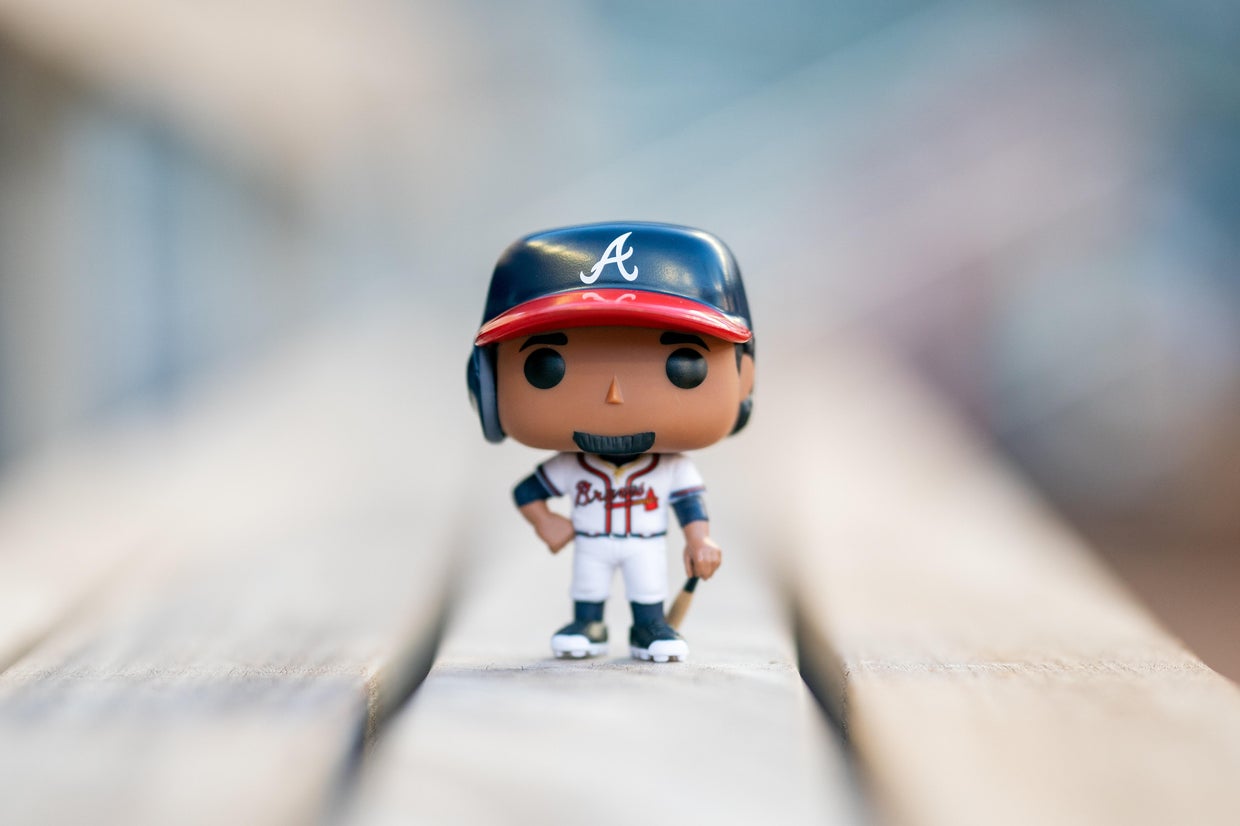 OG Albis Funko Pops offered at all gates at Truest Park on September 30, 2022 in Atlanta, Georgia.
Kevin D. Lyles/Atlanta Braves/Getty Images
Extra toys will be wasted
CEO Brian Mariotti said in last week's conference call that Funko keeps its excess inventory in a rented warehouse in Arizona and that keeping so many Funko Pops is "constraining our distribution centers and incurring increased container rental charges." Funko will use a third party based in Arizona to destroy the collectibles, Neve said on the earnings call.
Funko is a Washington-based company that focuses on nostalgia toys. It opened in 1998, went public in 2017 and now employs 1,466 people across Asia, Europe and North America. The company sells backpacks, board games, books, non-fungible tokens and wallets.
Known for their small size, large block heads and wide eyes, Funko Pop toys depict some of pop culture's most iconic figures — from Star Wars characters and professional athletes to actors and wrestlers. Funko started selling the figurines in 2010 and over the years they have built a loyal following. Their popularity has grown stronger on the secondary market as rare collectibles sell for thousands of dollars.
But recent history hasn't been so kind to Funko. The company's debt rose to $245.8 million at the end of 2022, up 42% from the previous year. Meanwhile, sales in its core collectibles segment fell 6.6% between 2021 and 2022, according to company data. Funko reported that its profits fell 108% to $5.2 million in 2022 compared to the previous year.
Funko's stock price fell 1.1% on Monday, trading at $9.75 per share.
Trending news
Christopher J. Brooks