Pro Football Hall of Famer Jim Brown, who retired at the peak of his illustrious career in the 1960s to become an actor as well as a prominent civil rights advocate, unstoppable running back, has died. He was 87 years old.
A spokesman for Brown's family said he died peacefully Thursday night at his Los Angeles home with his wife, Monique, by his side. His wife confirmed the news in an Instagram post.
"To the world he was an activist, actor and football star," he wrote. "To our family, he was a wonderful and loving husband, father and grandfather. We are heartbroken."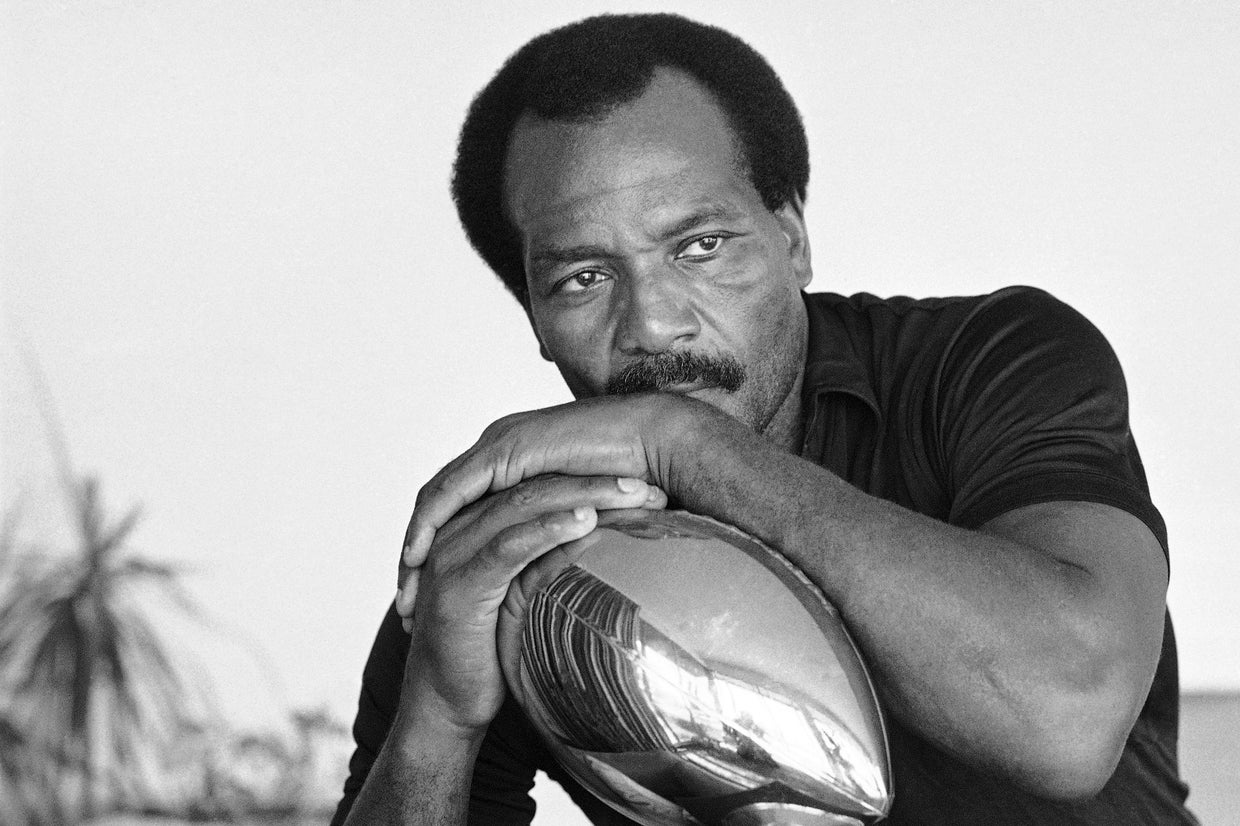 Jim Brown, who set the National Football League rushing record of 12,312 yards while playing for the Cleveland Browns, sits thoughtfully at his home Tuesday, Sept. 19, 1984, in Los Angeles, California.
Lennox McLendon / AP
His former team, the Cleveland Browns, posted a tribute, saying: "It's impossible to describe the deep love and gratitude we feel for having the opportunity to be a small part of Jim's incredible life and legacy. We are saddened by his passing, but celebrate unreservedly. Light. He brought into the world. Our hearts go out to Jim's family, loved ones and those he impacted along the way."
One of the greatest players in football history and one of the game's first superstars, Brown was named the NFL's Most Valuable Player in 1965 and shattered the league's record books in a short career spanning 1957-65.
Brown led the Cleveland Browns to their last NFL title in 1964 and retired from his prime after the '65 season to become an actor. He starred in more than 30 films, including "Any Given Sunday" and "The Dirty Dozen."
An unstoppable runner with strength, speed and endurance, Brown's arrival increased the game's popularity on television. When he finished playing, Brown became a prominent leader in the Black Power movement during the civil rights struggle of the 1960s.
Brown is the only player in NFL history to average more than 100 yards rushing for his career, CBS Sports notes. When he retired, he held the records for carries (2,359), rushing yards (12,312) and touchdowns (106).
In later years, he worked to prevent gang violence in LA and founded Amer-I-Can, a program to help disadvantaged inner-city youth and ex-convicts.
On the field, there was no one like Brown, who would explode through tacklers, refusing to let one get him down before slipping away from linebackers and defensive backs. He was also famous for using strong hands to chase away defenders in the open field or push them away like a rag doll.
"My arms were like my protectors and weapons," Brown said during an interview with NFL Films.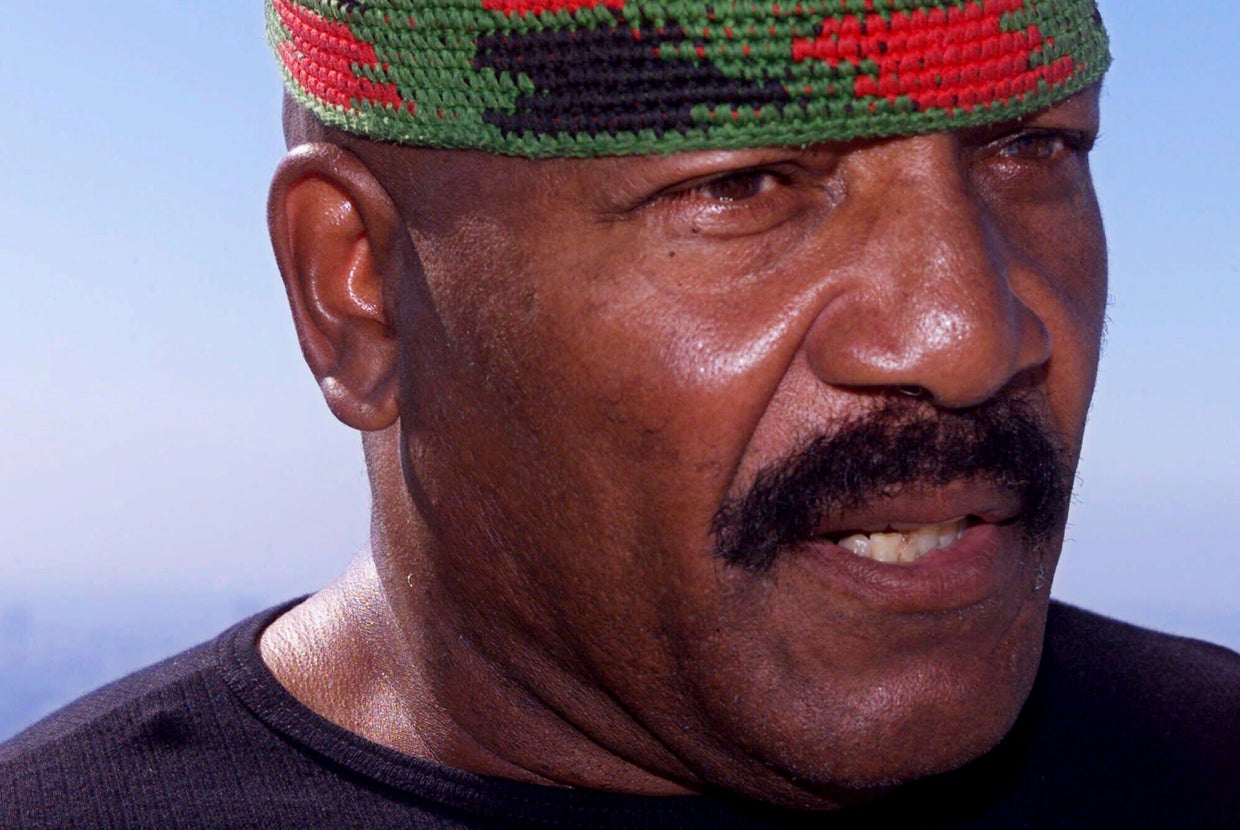 Pro Football Hall of Fame football star Jim Brown talks to a reporter after a news conference at his home in the Hollywood Hills section of Los Angeles, Wednesday, Aug. 4, 1999.
Damian Doverganes/AP
In fact, Brown was unlike any back before him, and some think there was none better than Cleveland's incomparable No. 32. At 6-foot-2, 230 pounds, he was imposing, relentless and ruthless, with runs on his highlight reels. Around and to the right of the opposition, fighting for every yard, dragging multiple defenders or finding holes where none existed.
After tackling Brown, he slowly stood up and even more slowly returned to the huddle – then dominated the defense when he got the ball again.
In 2016, Brown spoke with CBS News to reflect on his career and social activism. Watch the video in the player above.
Trending news