Jim Nantz is preparing to call his final NCAA Men's Final Four this weekend.
The legendary broadcaster has called an astounding 37 NCAA Tournaments. And her last proved to be a March Madness to remember, with countless Cinderella stories and upsets.
"We're used to gathering heavyweights," Nantz told CBS News. "They're not here. What we have here is a collection of underdogs, a group of dreamers."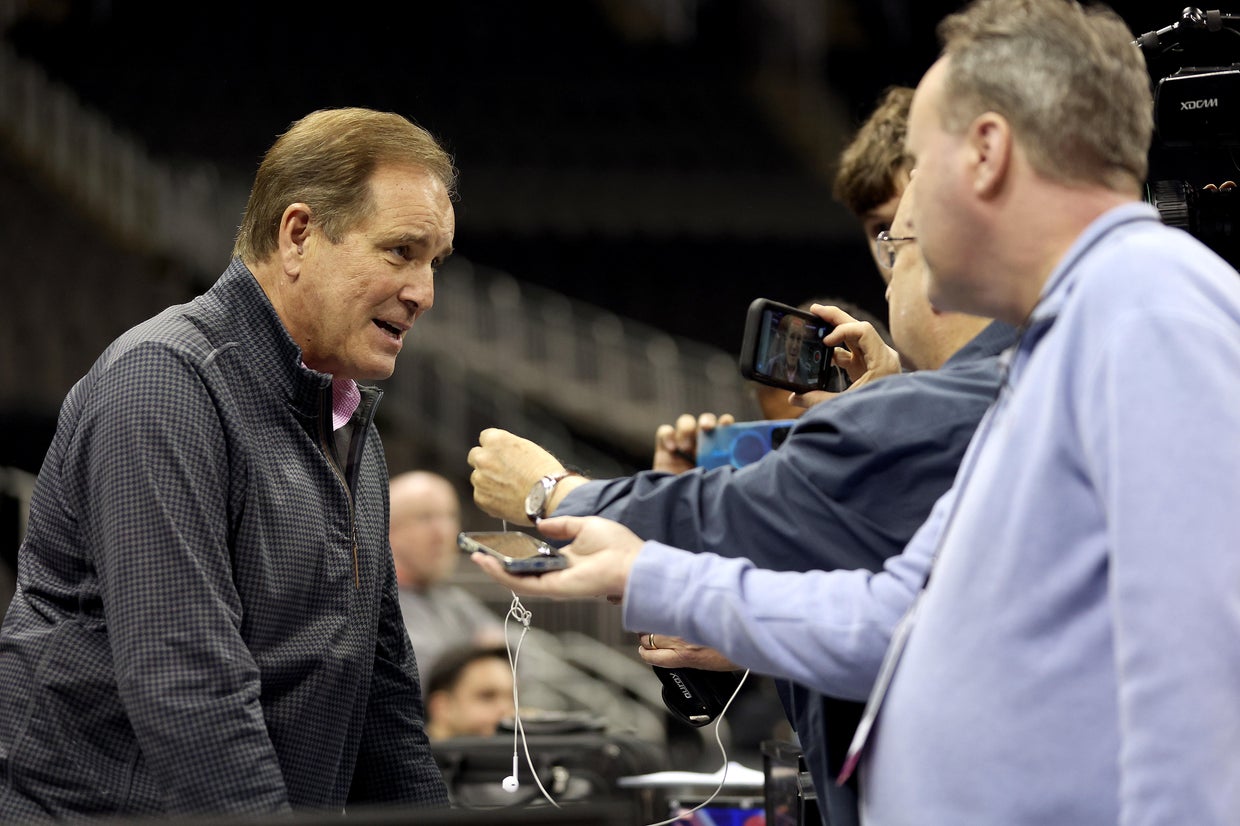 Broadcaster Jim Nantz is interviewed before the NCAA Tournament on March 23, 2023 at the T-Mobile Center in Kansas City, Missouri.
Getty Images
According to CBS Sports, it marks the first time the Final Four has been without a top-three seed.
"Cinderella will show up, maybe in the first round, maybe they'll steal a second game. But to make it all the way to the promised land as we call it the Final Four, that's unprecedented," Nantz said.
Nantz gave CBS News a window into how he prepares for each game with his signature research board.
"I have notes, page after page," Nantz said. "Finally, I scratch out a few things on a board that I have in front of me when I call a game."
Nantz says that even though he's calling his last Final Four, he's not retiring from broadcasting.
"I'm not retiring in any capacity," Nantz said. "It's just that I want to be home a little more. My kids need dad at home, and dad needs to be with them more. So something had to give. It was a tough decision, but I don't regret it."
Nantz will call the Final Four this weekend in the city where it all started for him, Houston. Nantz graduated from the University of Houston and began his broadcasting career there.
I'm very grateful that the city gave me that opportunity," Nantz said.
"I just have a huge heart-filled gratitude to be able to hold this seat for so long, to be able to tell so many stories and document so many great events," Nantz said. "And no regrets. I'm just looking forward to one last celebration of college basketball. I'm not."
Trending news
Norah O'Donnell