A Florida man faces murder and robbery charges after police found the dismembered remains of a food delivery driver in the trash outside his home, authorities announced Tuesday.
Police said the victim, who worked as a delivery driver for Uber Eats and DoorDash, was on his way to his delivery on April 19 when he texted his wife that he would be home soon because he had one more delivery to make. After not hearing from him for a while, the wife texted again, but got no response. After a few more hours with more unanswered texts, the wife then reported him missing.
Two days later, police went to the last known delivery address, where the suspect's roommate gave police the video of the victim.
Just before 7 p.m. on April 19, "you actually see the victim walking toward the house to deliver the food, but the video cuts out at that point," Pasco Sheriff Chris Nocco said at a news conference Tuesday. The next day, footage showed the suspect and another man taking out several bags of trash, Nocco said. When detectives searched the trash bags, they found human remains, Nocco said.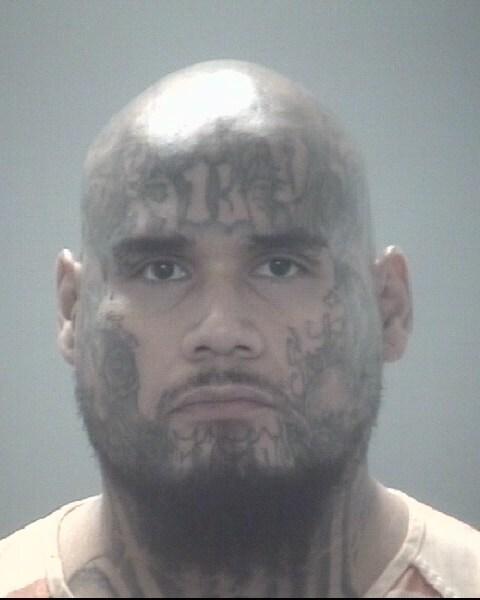 A booking photo of Oscar Solis.
Pasco County Corrections
Oscar Solis, who was paroled in Indiana and moved to Florida in January, was then arrested in the county for failing to register as a felon and violating parole. Solis, 30, was arrested Monday night for "aggravated murder in conjunction with robbery," after detectives found the victim's wedding ring and car keys inside Solis' home.
Police said the victim's car was found about one-third of the way from the home. Inside the car's trunk, detectives found a red door dash bag and a trash bag with "apparent blood-soaked rags" along with paper towels, according to a police affidavit obtained by CBS News. In the trash bag they also found a time card punched out receipt with Solis' name on it for a gentleman's club where Solis told investigators he worked security, the affidavit said.
The roommate was not home at the time of the murder, police said. It was not immediately clear who the other person was who helped take out the trash. Police said the home was rented to roommates and the suspect's father, and that the father moved in when Solis moved from Indiana so Solis could live there. Both the father and roommate are cooperating with the investigation, police said.
Nocco said Solis was affiliated with the MS-13 gang and had previously served four years for burglary and assault. He also allegedly stabbed someone while in prison, Nocco said.
Nocco said there does not appear to be a relationship between Solis and the victim.
"It was a horrible crime of passion," he said. "It was diabolical. What he did was diabolical."
Police also released photos of a woman and a man who they say were seen leaving the home shortly before the victim arrived. Police said the two were "not considered missing, but may have information to provide in this case."
UPDATE: The two men who came out of Solis' home in the earlier photo have been identified and interviewed. Pasco…
Posted by Pasco Sheriff's Office on Tuesday, April 25th, 2023
Trending news