Australian Blake Johnston broke the world record for the longest surfing session on Friday, dodging swarms of jellyfish by riding hundreds of waves across 40 punishing hours.
The 40-year-old former surfing pro broke down in tears after breaking South Africa's Josh Enslin's previous record of 30 hours and 11 minutes.
Johnston returned to shore in the evening to rapturous applause from hundreds of supporters who had gathered on Sydney's Cronulla Beach to watch.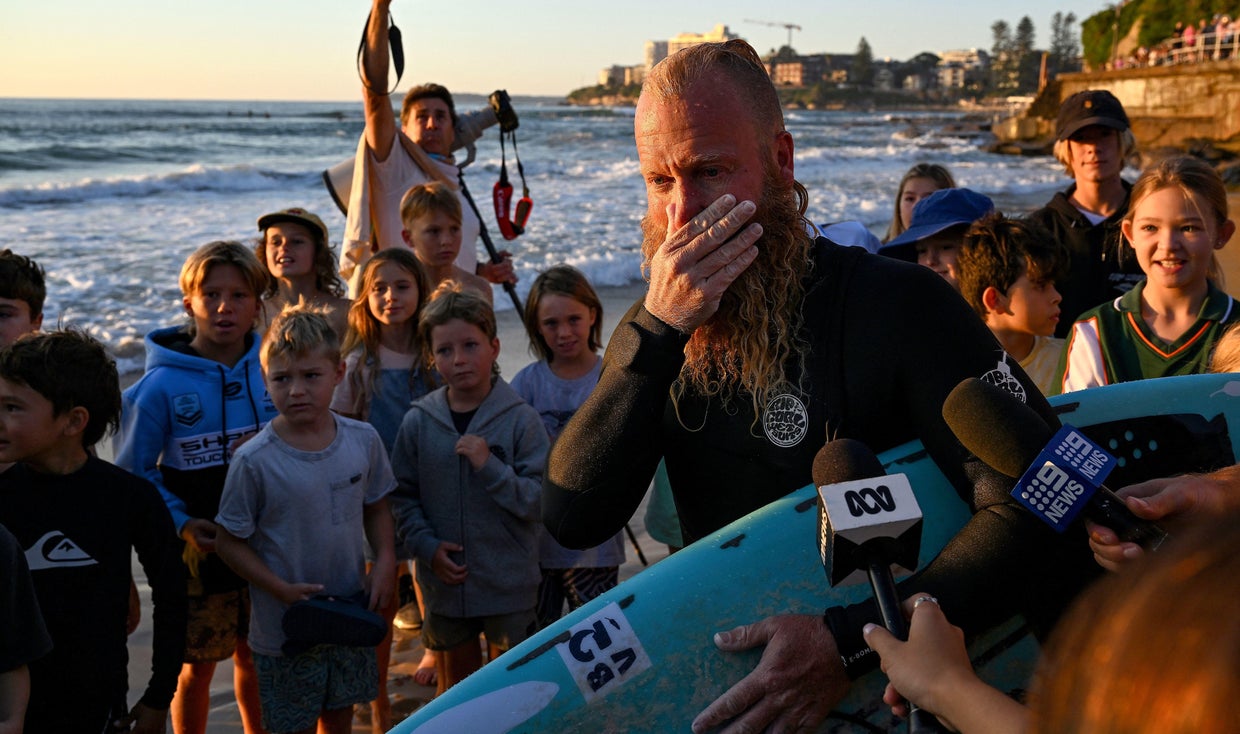 Australian former professional surfer Blake Johnston speaks to the media after breaking the record for the world's longest surf session at Cronulla Beach in Sydney on March 17, 2023.
Saeed Khan/AFP via Getty Images
Wearing a black cowboy hat and wrapped in a thermal blanket, he was finally carried down the beach on his friends' shoulders, hanging up his surfboard.
Johnston has raised more than Aus$330,000 (US$221,000) for mental health, taking the record 10 years after losing his father to suicide.
He rode more than 700 record-setting waves, braving the pitch-black ocean that is home to many species of sharks.
"I still have a job. I said 40 (hours) so I'll go and give it a crack," he told reporters earlier in the day after surpassing the previous 30-hour record.
"I'm quite cooked, yes, but we'll move on."
Johnston eventually surfed for more than 40 hours — starting at 1:00 a.m. Thursday, using large spotlights to illuminate the water — but his official record time was not immediately known.
Under tryout rules, he was allowed to leave the ocean sporadically so he could soothe his eyes with eye drops, refuel with snacks and slather himself in sunscreen.
Doctors checked his heart rate and blood pressure before he collapsed.
In Sydney with minor heat waves, water temperatures hover around 24 °C (75 °F), reducing the risk of hypothermia.
Johnston originally planned to raise money by running 1,000 kilometers, but settled on surfing when he saw that the previous record was "only" 30 hours.
"I thought I could do it," he said before trying.
"I've pushed myself to the limit with my adventures and to prove to myself that I'm worthy and can go through tough times, and that's when my lessons are learned."
He assumed the infected ear, dehydration and sleep deprivation would push his body to its limits.
Johnston's brother Ben said they were also prepared for the possibility of a shark attack, but it wasn't something that worried them.
"I surfed with him at two in the morning and the lights actually went out so it was pitch black," he told national broadcaster ABC.
"There were a whole bunch of jellyfish, so it was interesting to say the least."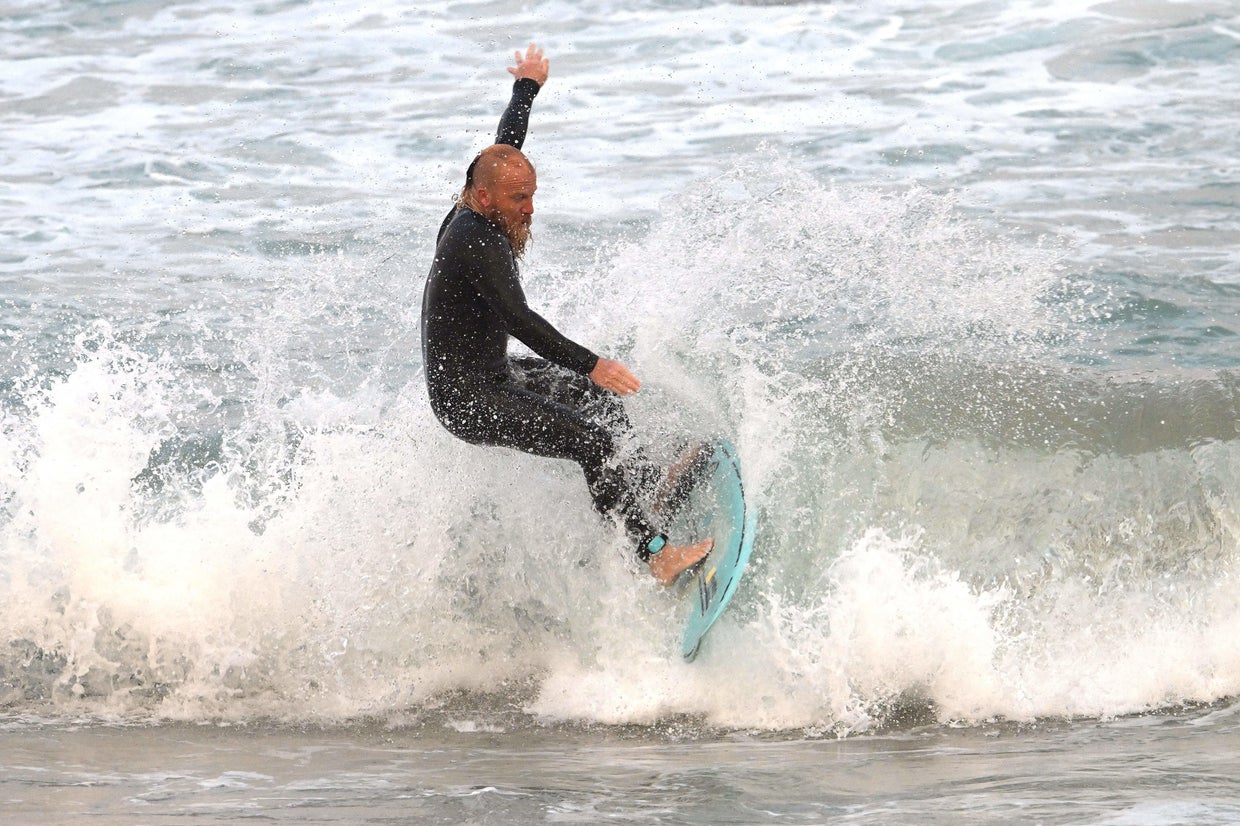 Blake Johnston surfs as he attempts to break the world record for the longest surfing session at Cronulla Beach in Sydney on March 16, 2023.
Saeed Khan/AFP via Getty Images
This isn't Johnston's first time running a marathon test of human endurance.
In 2020, he ran 100 kilometers along the rugged coastline south of Sydney – covering large stretches of the track in bare feet.
Trending news