Consumer safety officials are recalling office chairs sold at TJ Maxx and other retailers because the back of the seat can collapse suddenly, potentially causing injury.
According to the Consumer Product Safety Commission (CPSC), the chairs were made by Chinese manufacturing company Anji Guotai and sold at Marshalls, Homegoods and Homesense. The chairs have a circle cushion seat, adjustable metal stand, five wheels and horizontal oval for the back.
Between June 2019 and December 2022, retailers sold about 82,000 chairs, priced between $60 and $70. The CPSC received reports of 10 people injured when the back of the chair broke or detached from the seat, including one with a concussion.
The chairs come in black, brown, cream, floral, grey, light blue, mint, navy, orange, pink or white with product numbers GT646, GT646A, GT646AA, GT646AB or GT646AABO. About 1,000 of them were sold in Canada, the commission said.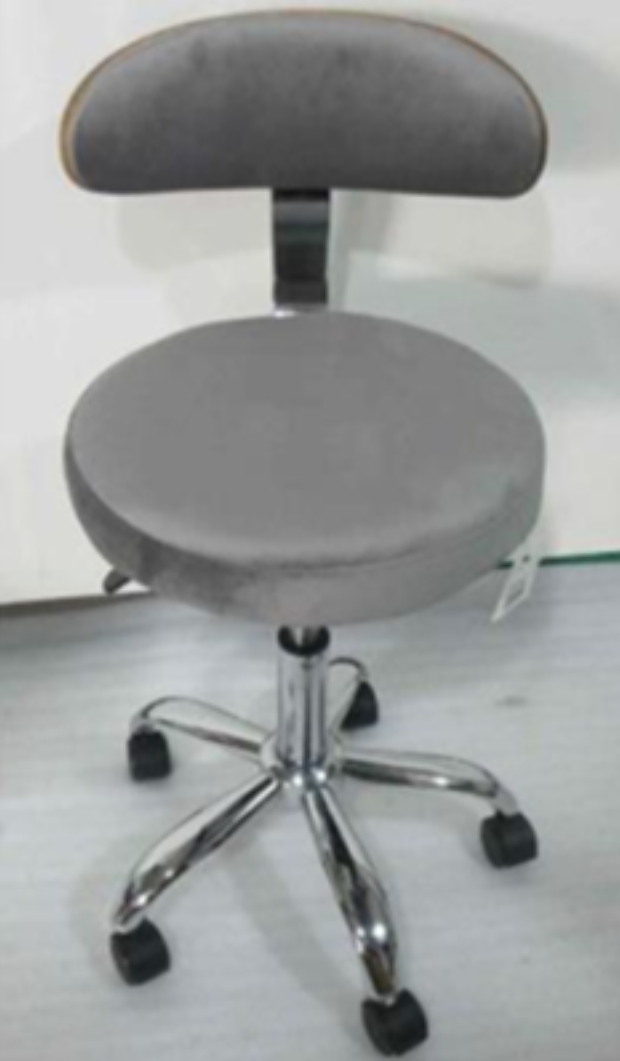 Federal safety regulators say the seat backs of some chairs made by China's Anji Guotai can break or detach, potentially causing injury.
Consumer Product Safety Commission
The CPSC said consumers who purchased a chair should return it for a full refund. Anyone with questions about the recall can contact TJ Maxx's parent company, TJX Company, at 1-888-359-4763 or visit https://www.recallrtr.com/officechair.
"At TJX, product safety is very important to us," a company spokesperson told CBS MoneyWatch in a statement. "We encourage anyone who believes they may have one of these chairs to participate in the recall."
The office chair marks the second recall from TJX this year. CPSC recalled about 75 bookcases from the company last month because the items could potentially lean on themselves and break. Aderes brand bookcases were sold in the U.S. between October 2021 and March 2022 for about $800, the CPSC said.
Based in Massachusetts, TJX operates approximately 4,700 stores in nine countries. The company agreed to pay the CPSC a $13 million fine last year for selling about 1,200 previously recalled products. The company sold barstools, beer mugs, portable speakers, baby sleepers, foldable lawn chairs and other recalled items in its brick-and-mortar stores between March 2014 and October 2019, CPSC officials said.
Trending news
Christopher J. Brooks