DNIPRO, Ukraine – Russia hit Ukraine on Thursday with its most punitive attack in nearly a month. A barrage of missiles and explosive drones struck cities from the capital Kiev to the important southern port of Odessa and the far-western city of Lviv.
According to Ukrainian officials, at least nine people have been killed, and hundreds of thousands more have been left in the cold and dark as the attack hit power infrastructure – including critical parts. Zaporizhzhia nuclear power plant is being restored to powerEurope's largest nuclear power facility.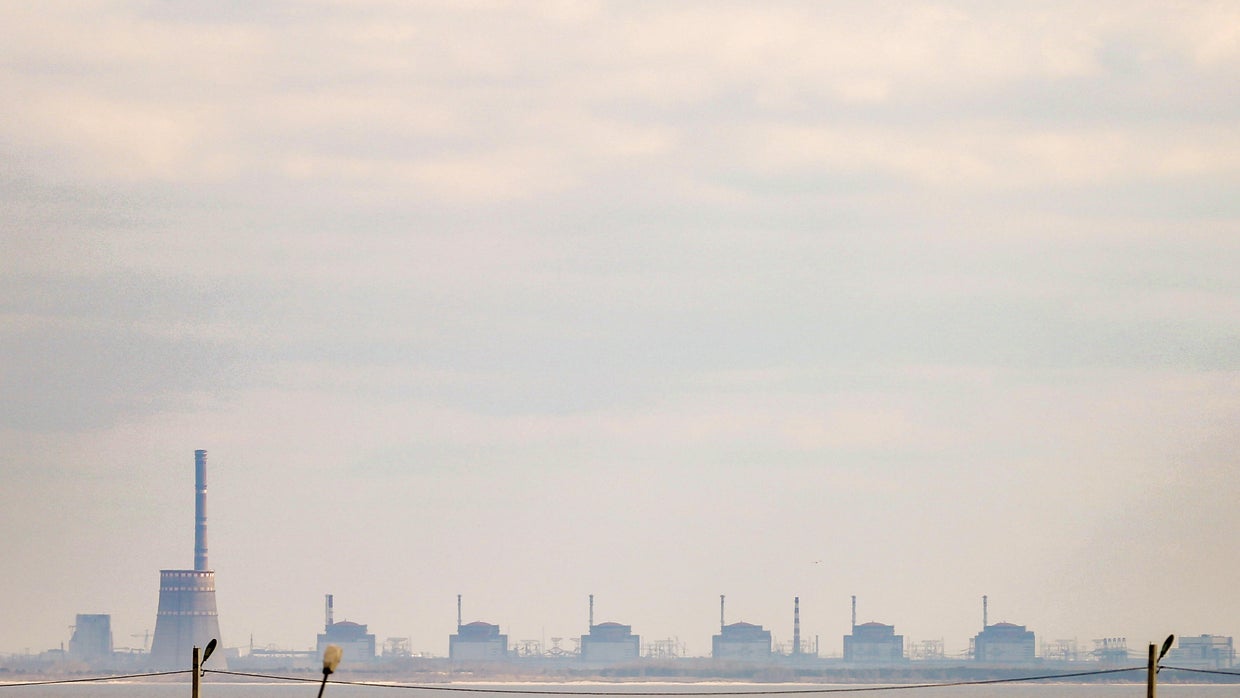 A view of the Zaporizhia nuclear power plant in Nikopol, Ukraine, March 3, 2023, as war continues between Russia and Ukraine.
Mustafa Ciftci/Anadolu Agency/Getty
"The last power line between the occupied Zaporizhia NPP (nuclear power plant) and Ukraine's electricity system has been severed as a result of the rocket attack," Ukrainian nuclear power operator Energoatom said. The agency said it was the sixth time it had been cut off from the country's power grid since Russian troops seized it last year. Russia has blamed Ukrainian forces for the outage, as it has in all previous incidents.
Whenever the power supply is cut off, the plant relies on old diesel generators to keep its critical cooling systems running, but they can only do the job for about 10 days.
"The countdown has begun. If it is impossible to renew the station's external power supply by this time, an accident with radiation consequences for the entire world could occur," Energotom warned on Thursday.
Rafael Grossi, head of the UN nuclear watchdog IAEA, issued a new appeal on Thursday for a demilitarized safe zone around the Russian-controlled plant, saying he was "surprised" by such a sensitive facility. Still at risk of war.
"Every time we roll the dice. And if we let this go on time after time, one day our luck will run out," Grossi told the organization's board of governors in Austria, according to a statement. "This is the sixth time — let me repeat — the sixth time, that ZNPP has lost all off-site power and has to operate in this emergency mode. Let me remind you, this is the largest nuclear power plant in Europe. What are we doing? Sitting in this room this morning we How can this be allowed to happen? It cannot go on. I am amazed at the complacency."
In January IAEA announced There are plans to establish a "continuous presence" at all Ukrainian nuclear power plants "to help prevent a nuclear accident," but continued fighting around Zaporizhia has made that impossible at that facility.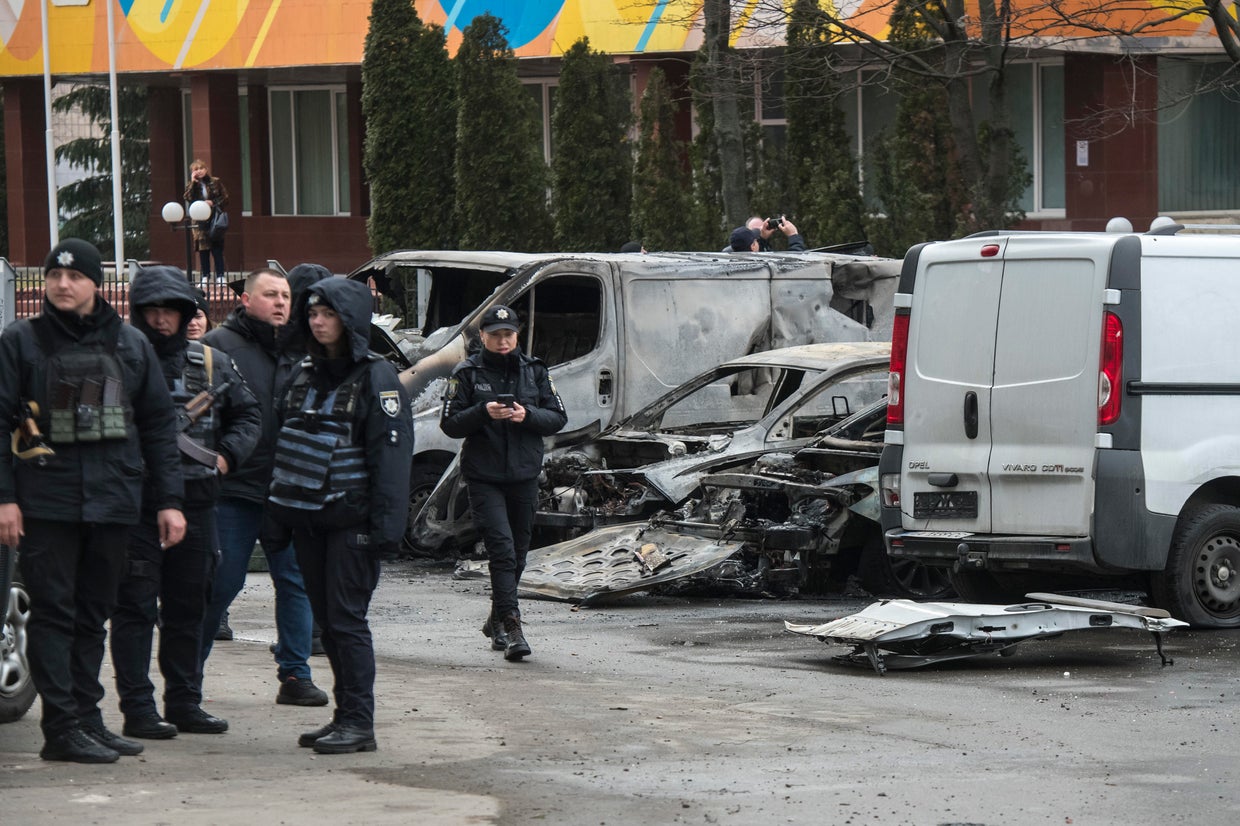 Police inspect damage from a Russian missile strike in a residential district in Kiev, Ukraine, March 9, 2023.
Vladislav Musyenko/Suspilne Ukraine/JSC "UA:PBC"/Global Image Ukraine/Getty
In the shell-shocked central city of Dnipro, residents' fears were more immediate after the overnight missile attack, and some realized why their city was targeted by Vladimir Putin.
"It's incomprehensible to me how this could happen in the 21st century," said Igor Yezhov, 60, calling the Russian invaders "wild people – just barbarians."
All winter the Kremlin has mercilessly targeted Ukraine's energy and civilian infrastructure with missiles and drones, but it is the former mining town of Bakhmut where the ground war remains fiercest.
its chief Kremlin-linked Russian mercenary group Wagner Claims that his fighters have captured key urban areas after seven months of fighting in the city.
Russian mercenary "lies" that lured them to Ukraine
03:01
There is Moscow Throw in wave after wave of warriorsMany of them from the Wagner group, in the battle for Bakhmut, are desperate to claim the entire city in what will be its first major territorial gain in more than half a year.
In the devastated town of Chasiv Yar, just a few miles west of Bakhmut in Ukrainian-controlled territory, CBS News met Baida, a soldier who had just returned from the front lines. At 55, he said he never expected to be a soldier before Russia invaded his country and admitted the war was "really hard".
He spoke to us in front of the armored vehicle he drove in combat, which he credited with saving his life and that of his fellow soldiers on multiple occasions.
"This vehicle is very robust, it survives anti-tank mines, keeps personnel safe, survives rocket-propelled grenades and anti-tank guided missiles," he said. "I can show examples when we were under fire on it and it was strong enough to hold a 120 (mm) mortar. It maneuvers well, works well in mud and jungle, it's stable."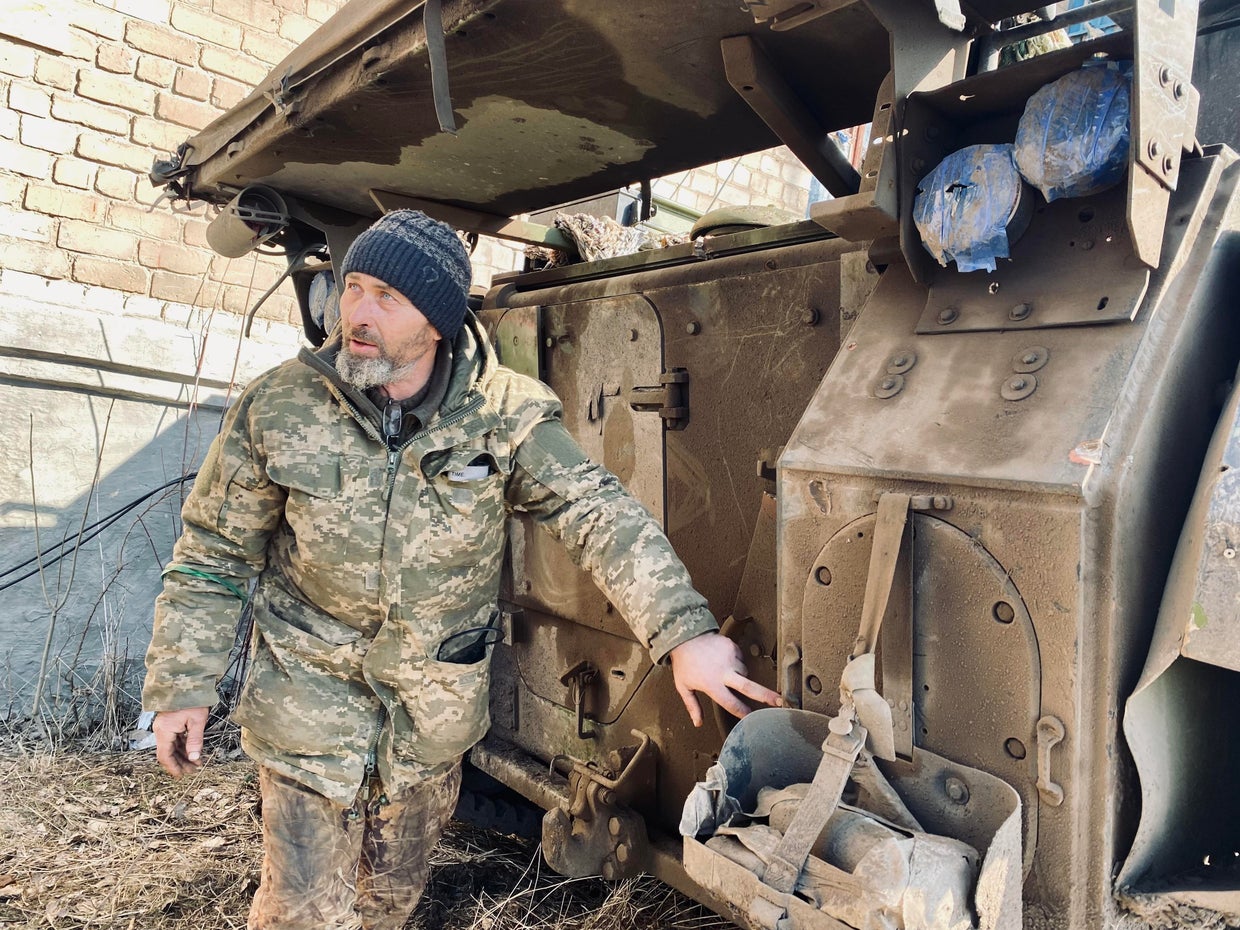 A Ukrainian soldier shows off the "Bayda" armored personnel carrier that he credits with saving his life multiple times as he fought for Bakhmut, as he spoke to CBS News in the nearby town of Chasiv Yar, Ukraine, in early March 2023. .
Agnes Reu/CBS News
But Baida, a callsign, knows that nothing can save her or her comrades every time.
"Yesterday we had a man die, the driver of the same car," he said. "That's the way it is. We hope everything goes well… There are losses, but without that we can't win."
These losses were acutely felt at the funeral of 29-year-old doctor Yama Rykhlitska, who died while treating wounded soldiers at a field hospital just outside Bakhmut.
"Oh Yana," her mother cried in pain as she said her last farewell, "my baby, my little one."
As Ukrainians continue to pay the ultimate price for this war now in its second year, there is a stark recognition that the brutal conflict shows no signs of easing, let alone ending.
More Imtiaz Taiyab