History was made earlier this year when Oakland, California Mayor Sheng Thao was sworn into office, becoming the first Hmong American to serve as mayor of a major US city.
His swearing-in ceremony was something he could never have imagined.
"Hmong people flew in from all over the country to join me," Thao said. "It's a journey I take with the entire Hmong community."
Thao's parents fled Laos in 1975.
"My parents are refugees. And all I knew was that we were poor and it was hard and I felt like the government had failed us," she said.
Before graduating from UC Berkeley, Thao fled an abusive relationship and lived in a car with her young son. Many times he had to stand in line for free food.
"You always hear about hungry students, but what do people actually do about it?" she said.
His solution was to run for city council.
"You can't do this without empathy," he told CBS News. "And if you don't have that empathy, you shouldn't be doing this."
The 37-year-old now leads a large and troubled city. His mission is to make it better for the next generation, including his son Ben.
Now 16, Ben played cello at his mother's inauguration.
Thao said the message people should take from her story is that "hope is everything."
More Nancy Chen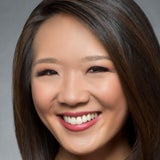 Thanks for reading CBS News.
Create your free account or login
For more features.