OnlyFans is a subscription platform for content sharing. And, OnlyFans statistics for 2022 show us that the platform has over 170 million registered users. The platform also has over 1.5 million content creators.
OnlyFans is seen as one of the fastest-growing social media platforms today.
In this OnlyFans statistics report, we delve into OnlyFans to give you a full statistical analysis that we got from the data of over 170 million registered users and 1.5 million content creators' websites.
This data was obtained by using a web scraper to pull data from onlyfans.com and combine it with internet analysis.
OnlyFans has over 603,000 followers on its Twitter account and 160,000 followers on its customer service account. Twitter is the only social platform that OnlyFans directly connects users to through the website.
This makes Twitter the basis for all operations related to OnlyFans. Currently, OnlyFans Hero, with nearly 100,000 followers, is the largest promotional page on Twitter and OnlyFans Podcast, with 32,000 followers.
Many OnlyFans creators also have Twitter accounts where they promote their content, and some creators have more than a million followers, such as Amouranth, who has 1.1 million Twitter followers.
Quick OnlyFans Statistics 2022
There are more than 1.2 million content creators on OnlyFans.
More than 170 million people use OnlyFans.
OnlyFans has paid more than $2 billion to creators.
The top OnlyFans creators earn about $100,000 per month on average.
Every day, 500,000 new users join OnlyFans.
Using OnlyFans can earn more than $2 million per month.
The average creator of OnlyFans has 21 subscribers.
The average creator of OnlyFans earns approximately US$151 per month.
The average admission fee for OnlyFans is $7.20.
How Many People Use OnlyFans in 2022?
According to Tim Stokely, the CEO of OnlyFans, the platform now has more than 170 million registered users.
| | |
| --- | --- |
| Date | Number of OnlyFans Users |
| August 2019 | 7 million |
| January 2020 | 12 million |
| May 2020 | 30 million |
| October 2020 | 75 million |
| February 2021 | 120 million |
| May 2021 | 150 million |
| September 2021 | 170 million |
The global pandemic has caused people to stay at home and isolate longer and has played an essential role in the growth of OnlyFans.
If we extrapolate the current growth rate, Google search trends, and our statistics, we estimate that there are currently 500,000 new users joining OnlyFans every day.
OnlyFans Demographics in 2022
The latest demographics of OnlyFans users shows us that the average creator age is 29.
However, the average age of paying subscribers is between 35 & 44 years old. This age bracket tells us that the people spending money are of a more mature audience.
How Many Content Creators Are On OnlyFans in 2022?
There are now approximately 1.5 million content creator accounts from OnlyFans.
This is not surprising because OnlyFans encourages new content creators to sign up for their referral program; users can get 5% of their first year's income from the recommended creator.
| | |
| --- | --- |
| DATE | NUMBER OF ONLYFANS CREATORS |
| December 2019 | 100,000 |
| May 2020 | 450,000 |
| December 2020 | 1 million |
| February 2021 | 1.2 million |
| September 2021 | 1.5 million |
What is the Average Earnings of An OnlyFans Account?
The top-rated OnlyFans content creators earn about $100,000 per month.
One OnlyFans content creator said to have made the most money in a single day on the platform was Bella Thorne, who made more than $1,000,000 in 24 hours.
Belle Delphine recently revealed in an interview with YouTube that her monthly income exceeds $2,000,000 USD. Popular YouTuber Corinna Kopf also admitted that she made more than 4.2 million USD in just over 2 months.
Top exclusive content creators on Onlyfans make almost all the money
The truth is that the best 1% of accounts earned 33% of all money on OnlyFans, while the top 10% of accounts earned 73% of all the money.
What is the Average Earnings/Income on OnlyFans?
The average creator of OnlyFans earns approximately $151 per month.
This value is obtained using statistical analysis after combining the average number of subscribers (21) and the average subscription fee for your average OnlyFans creator account ($7.20). Note: This analysis does not contain any suggestions.
Most Content Creators Lose Money
Since the average creator's monthly income for OnlyFans is about $151, the average time value of creators is about $15 per hour.
To achieve break-even, creators spend less than 9 hours a month on average to manage and maintain their OnlyFans engagement and content.
Who Has the Most OnlyFans Subscribers?
Google search trend data and statistics shows that Belle Delphine is the most popular paid creator of OnlyFans today, charging $35 per month.
How Many Subscribers Does OnlyFans Have on Average?
The average creator account for OnlyFans is confirmed to have only 21 subscribers.
Data shows that 88% of OnlyFans creators hide the number of subscribers. However, data from creators who have audience fans show an average of 21 fans/subscribers.
What Is the Average Subscription Fee For OnlyFans?
The average subscription fee for OnlyFans is $7.20.
The stats also show that 68% of OnlyFans creators use discounts to attract new subscribers.
OnlyFans Statistics Sources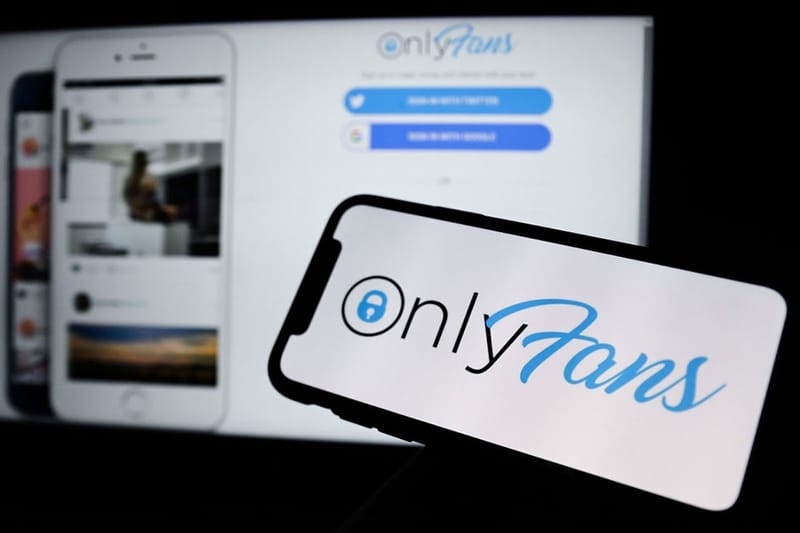 CNBC
Google Trends
CNN
The Economics Of OnlyFans
Between the rules: Sex sells, according to the company's financial information leaked to Axios and frightened venture capitalists.
OnlyFans stays in the market: OnlyFans are looking for partners close to the business niche.
Raine Group is a commercial bank focused on technology and telecommunications. It was launched last spring to help OnlyFans attract investors.
Several wealthy merchants rushed over, never seriously investigated.
He hopes that the funds raised will be partially recovered by the major shareholder and porn giant Leo Radivinsky, while the government has called venture capitalists "more legit."
OnlyFans despite the persuasion, declined to comment on this story.
In terms of numbers: A company growing at a massive rate such as OnlyFans, can often raise a lot of money in a matter of minutes.
The following is the data of the sales price set at the end of March. The statistics for the year 2021 are based on the performance data at the end of the first quarter, while the figures for 2022 are projections by OnlyFans:
Gross Merchandise Value (GMV):
2020: $2.2 billion
2021: US$5.9 billion
2022: $12.5 billion
Net income:
2020: $375 million
2021: US$1.2 billion
2022: $2.5 billion
In March, more than 50% of OnlyFans' revenue came from subscriptions, and more than 30% came from chat. The rest is a mix of paid tips/streams and free account posts.
Free cash flow:
2020: US$150 million
2021: US$620 million
2022: $1.2 billion
The total amount that has been paid to creators since inception: $3.2 billion
More than 300 users earn at least US$1 million each year.
Approximately 16,000 users earn at least US$50,000 per year.
More than 7 million "fans" spend money on OnlyFans every month. Many more users only consume free content.
In short, OnlyFans generates a significant portion of its revenue with pornography, even though they don't mention pornography on their submission platform.
According to limited partnership agreements, some venture capital funds are prohibited from investing in adult content.
Some investors worry that minors may create subscription accounts, although the company said it had taken measures to prevent this from happening.
Some investors stated that they might leave pornography behind but worry that the company's reputation will not prevent it from attracting brand partners (even though it is a "safe work" product this week and "announced more more and more costume creators").
One counterargument is that Snapchat is now full of publicity, valued at $115 billion, even though this is a way teenagers can share nudity.
Estimate: Revenues are expected to drop before increasing under the Dems' tax plan
The Democratic Party plans to raise $10 billion in 10 years by improving the progressiveness of the federal income tax law.
But they won't get the money soon; Their plan reduces total income tax revenue by 2023. When money comes, it comes from the rich.
Importance: The estimates of the two parties released by the bipartisan Joint Committee on Taxation recently show that the House Democrats' plan in 2023 will generate $12 billion less than the current tax system.
But in 2029, 133 billion US dollars will be generated.
How it works: Taxes for the wealthy will increase immediately.
Taxpayers with an annual income of more than US$1 million will pay a total of just over US$1 trillion in taxes, which is higher than the US$908 billion required by current legislation, an increase of 10.6%.
Americans with an annual income of below $40,000 only need to pay US$7.2 billion in federal income taxes, which is 90% less than the current law of US$72.3 billion.
The highest federal tax rate for personal income is 39.6%, while the latter is 37%. The Democrats also hope to impose an additional tax of 3% on Americans whose annual income exceeds $5 million.
Panorama: The change in income tax is a key part of the Democratic Party's attempt to raise funds to cover President Biden's $3.5 billion spending plan.
They also hope to increase the maximum tax rate on capital gains from 20% to 25%.
Since the release of OnlyFans, the platform has built a strong relationship between the audience and creators.
Some have been trying to make money from photo sharing sites, but income for that was relatively low.
One content creator said that about 85% of their revenue comes from websites such as this.
OnlyFans allows artists to share their content at higher prices and for less commission.
When content creators realized that they could make more money with OnlyFans, they promoted their OnlyFans accounts on other social media platforms.
OnlyFans enables artists to charge customers on a pay-per-view basis or require users to purchase a subscription-based model.
Artists do not necessarily have to post content, but this website is mainly used for this purpose. This allows you to promote content that could not otherwise be shared on social platforms.
Initially, the platform was developed for adult content. Still, as OnlyFans has become more and more popular, it has become a one-time store for all types of content, including games, fitness, fashion, etc.
Impressive OnlyFans Statistics 2022
1. 170 Million People Use OnlyFans in 2022
According to OnlyFans statistics and demographics published by CEO Tim Stokely, OnlyFans.com has 170 million registered users in 2022, which means that the site reached 100 million users faster than Facebook did!
Facebook reached 100 million users in 2009, 5 years after launch, whereas OnlyFans got to it in just 4 years.
The growth of OnlyFans is driven by the global pandemic that started in 2020, causing people to spend more time at home in front of computers and smartphones.
Even after the pandemic in the West began to fade, OnlyFans has taken over the pay-per-view market and continues to grow rapidly, with an estimated 500,000 new users from all over the world every day.
OnlyFans has experienced tremendous growth within a year. As of mid-2019, the platform had 8 million users and has been growing rapidly since then.
In January 2020, the site had 85 million registrations, an increase of 70%. This growth is affected by two main factors: high-quality content shared across platforms and the COVID-19 pandemic.
The app has already been advertised on other social channels and has received many likes on Twitter, Instagram, and Facebook. Many celebrities previewed their video content on OnlyFans on social media and became very popular.
Stats have shown that the unemployment rate in the UK is as high as 4.9%. Because of the pandemic, people have to quit their jobs and close businesses, and people turn to OnlyFans to make money.
This is one of the reasons why the popularity of OnlyFans has grown rapidly in recent months. Here is some social media content that has attracted widespread attention on the OnlyFans platform:
502k likes: Bella Thorne's Instagram; The Announcement post
Article by Page Six and Variety CNN. The "Bella Throne was rumored to have made 1 million on OnlyFans in 24 hours."
29,800 Likes: By Cardi B; The Teaser Tweet
The Verge, Los Angeles Times, and Billboard announces, "Cardi B joins OnlyFans."
Some other tweets popular about OnlyFans on Twitter:
548.7K likes: Tweet from @xtcshroomslsd mentioned, "OnlyFans, but it's just the guys beating up abusive people and me."
272 000 Likes-A tweet made by @sarvanieloheimo said, "OnlyFans helped her move into her dream home at the age of 22."
249 000 Likes-A tweet from @skimpthesimp mentions, "Kids in 2028: At least my mom has no unique fans."
2. Over 1 Million Content Creators
According to the CEO of OnlyFans, it has more than 1 million content creators. It is not clear whether they have deleted creators who have closed or inactive accounts.
Still, with the rapid growth of the user base, it is logical that OnlyFans will only add new creators who want to benefit from publicly prepared websites.
Content creators on these sites tend to range from fitness experts to musicians, models, and even popular celebrities who intend to publicize their craft on OnlyFans.
The site will still be the headline news for celebrities and brands who visit the site, and many people consider this to be a quick "payment."
Celebrities boast that they have made $1 million or more in a day. With every story in the media, OnyFans continues to attract thousands of new content creators every day.
This stat proves that the platform is now very popular all over the world. 1.5 million content creators have registered on OnlyFans.
Within a few months, this number increased from 70,000 to 1 million. The income of these content creators depends on the type of content they share. Some people made hundreds of dollars, while others made millions.
The only problem is that OnlyFans does not have a built-in search tool that allows people to search for content creators directly in the app.
They need to use the link in the user's social account to find their favorite page on OnlyFans. This is another reason creators need to share their personal information through a small feed on social networking sites to attract their page visits.
TikTok and Reddit are the two most popular places to publish OnlyFans content. According to Aella, Reddit is also one of the best places for popular posts on NSFW subreddits to have an OnlyFans account.
3. $2 Billion in Revenue
According to OnlyFans statistics by Bloomberg News, the platform raised US$2 billion in funding last year. The growth curve of the platform has seen tremendous growth from 2018 to 2020. The website pays $200 million to content creators every month.
During the COVID-19 period, OnlyFans was the only social networking site that generated such a considerable income.
It even surpassed the $1.2 billion platform Patreon. According to sources, OnlyFans has more male participants than women.
Perhaps it is because men are willing to pay more for access to private content that cannot be shared on other social networking sites.
4. Income Generation
OnlyFans makes money by taking a portion of creators' income. All content creators who provide subscription or pay-per-view services retain 80% of the revenue generated on the platform, while the rest goes to OnlyFans.
This means that if the content creator earns $2,000, the platform will retain $400, and the rest of the income will go to the creator's account.
Since OnlyFans is one of the most popular social networking sites, creators usually generate considerable income.
According to the company's revenue in 2020, except for celebrities' average payday of $1 million, OnlyFans pays about $6 million to all creators every day.
By 2022, with the popularity of websites, this number may be higher and continue to increase. It shows that people use the site to get free content and pages, but they are talking to their wallets to support the site.
5. OMGCosplay is The Most Popular Creator
According to OnlyFinder, OMGCosplay has more than 2,900,000 likes and more than 100 videos, making it the most popular content creator on OnlyFans.
Lilianheartsss ranked second with more than 400 photos, more than 280 videos, and 2.2 million likes.
Fake OnlyFans Statistics in 2022
Since OnlyFans is a relatively new website, there are few resources available for OnlyFans information. Therefore, some media use unverifiable information.
InfluencerMarketingHub has a popular post claiming that the research from a website called xsrus.com in an article entitled The Economics of OnlyFans is true.
This article is very suspicious because a journalist did not write it, but a random blogger with 708 Twitter followers. Even in his analysis, he claimed that all his data was deleted from the website Guess.
A fact mentioned on InfluencerMarketingHub appears in thousands of Google results read every day, as follows:
The average income of OnlyFans is $180 per month
1% of the master account made 33% of the money
Most bills are taken home for less than $145 a month
These numbers are incorrect and should not be used as the basis for OnlyFans statistics. This April 2020 survey is outdated, and the person in charge mentioned this in the analysis.
Since many accounts do not have the number of fans available, I had to calculate it. I counted the number of likes for each post and used it as a proxy for the number of fans.
This may be an understatement. Jem Wolfe has more than 12,000 fans, but that number has not been made public on his page.
In contrast, he has only 6,920 likes per post. You can multiply the number of fans by the entry price to find monthly income.
Conclusion
These OnlyFans statistics in 2022 show that it is one of the largest and most successful platforms in the creative economy. Investors are happy to see their success from a distance.
As an unrestricted sharable content type platform, OnlyFans has quickly become one of the most popular social media sites.
People believe that the main reason for its popularity is the adult content, which is likely correct to some extent.
OnlyFans is a constantly-evolving platform, and it is likely to make any changes to its core business practices in the coming years.
However, numerous factors are important to OnlyFans' growth. Demographic data tells us that the pandemic, social media, and the country's rising unemployment rate have contributed to the growth of OnlyFans.
FAQs
How Much Can I Earn with OnlyFans?
A creator can earn through OnlyFans depends on their current presence on social media or outside of their reputation.
Since most content creators have a small number of fans outside the platform, their income may be limited.
For many people, this means increasing their visibility on social media to make more money with OnlyFans.
If someone has many followers on social media, you can ask some to subscribe to your OnlyFans page.
Is Subscription the Only Way OnlyFans Creators Make Money?
No, the creators of OnlyFans usually make more money from subscriptions, but they can also make money from PPV (pay-per-view content) and tips.
They can also link a wish list (like Amazon.com's wish list) to their account, and people can also buy git from them.
Most OnlyFans creators have a link, such as link.ee or all my links, and they set up such a link so that people can see all the sites they are on.
Therefore, OnlyFans can be used as a reference for your other businesses, such as Twitch streaming.
Do You Have to Show Your Face to Participate in OnlyFans?
To register the site as the creator, you must provide the site's ID to prove that you are who you are. After that, no rules require you to show your face in photos or videos on the website.
Many people make money from OnlyFans by covering their faces without revealing their identity.
Does OnlyFans Have Competitors?
Yes, OnlyFans has many competing websites, which existed before they became popular or have existed since then. These sites include JustForFans, Pocketstars, and admire.
Twitter also wants to enter the paid subscription model with the concept of Super Follows in the future, and it can eventually become a direct competitor.
Sources