Although the Hammer Museum in Los Angeles is an unlikely hangout for Hollywood stars, Wayne Wilson is not your average A-lister. "There's something that prevents me from talking about what I'm painting on camera," he said. "Even started saying 'brushstroke,' and I was like, don't say brushstroke."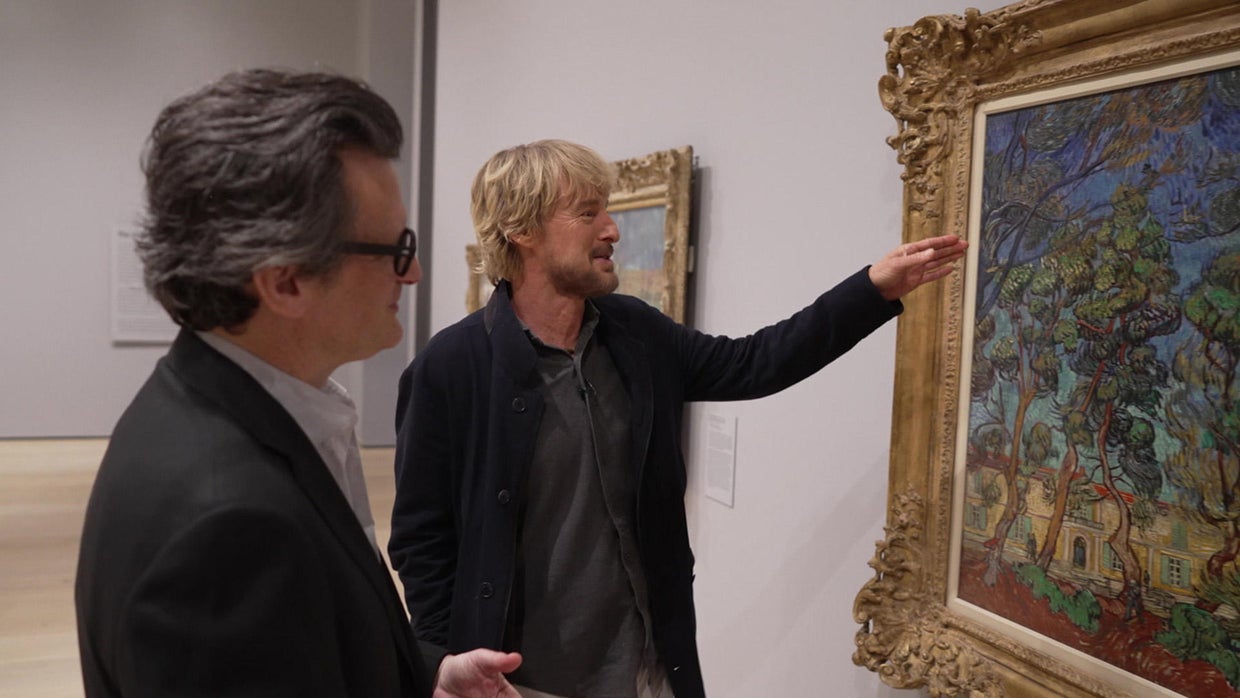 Turner Classic Movies host Ben Mankiewicz with actor Wayne Wilson at the Hammer Museum in Los Angeles.
CBS News
At 54, Wilson continues to carve out a very diverse film career as a romantic lead ("Marry Me"), in action movies ("Behind Enemy Lines") and in his signature comedies ("Midnight in Paris," "Wedding"). Crashers ," "Zoolander"). His latest is "Paint," an offbeat comedy in which Wilson plays a painter who hosts a TV show on a PBS station in Vermont.
All work and success remains a surprise to him. "I definitely felt lucky," he said. "To make a living doing something creative, it feels incredible."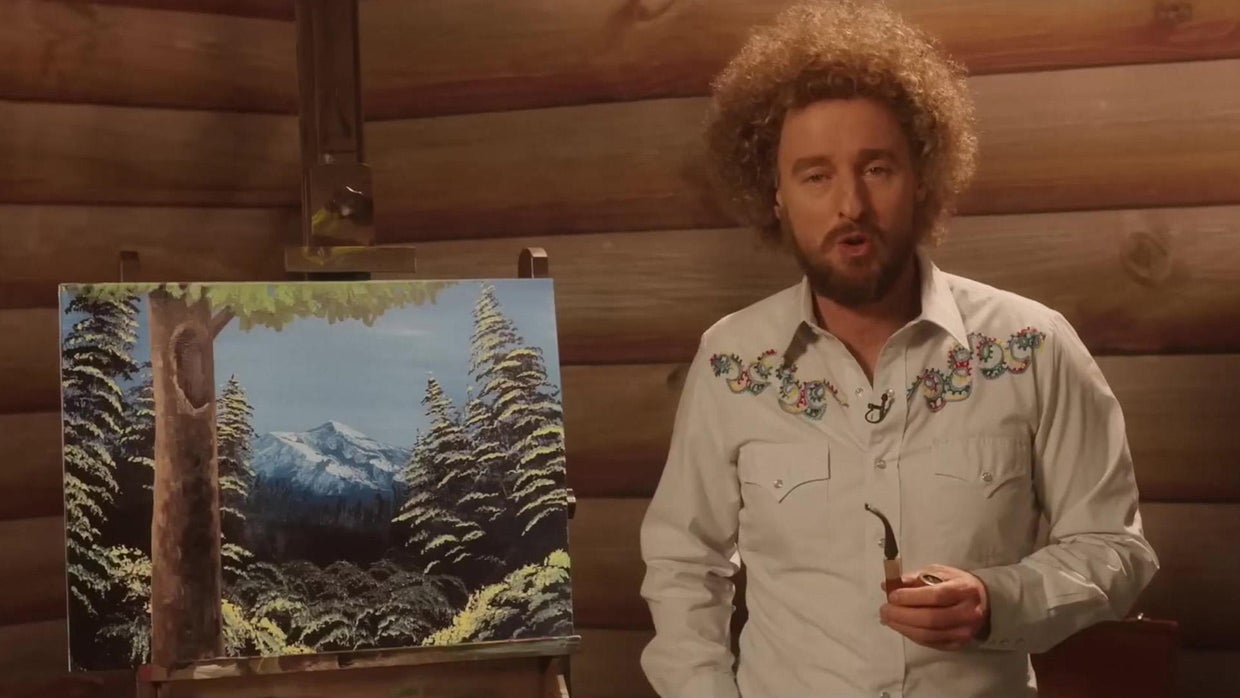 Wayne Wilson as painter and TV host Carl Nurgle in the comedy "Paint."
IFC Films
For a kid growing up around the arts in Dallas is incredible, but not impossible. His mother is a photographer. Like Wilson's latest character, his father also has a PBS connection, running the state's first PBS station to air a show featuring a certain British comedy troupe. "They were the first station to carry Monty Python," Wilson said. "Years later, I met Terry Gilliam, and he said, 'We're incredibly grateful. Your dad gave us our big break.'"
Wilson didn't think about acting in school. School, in fact, was a bit of a challenge – his high school expelled him. "I got kicked out for cheating in geometry," he said. "I was the only kid who got caught that got called." Wilson could have saved himself if he had been willing to identify the other children involved. He said, I did not mention the name.
So, he went to the New Mexico Military Institute at the age of 16. "I did pretty well. I got good grades. And like all these things, it could be a good story."
He ended up in college at the University of Texas, where a friend from military school introduced him to another student. "If that didn't happen, you know, Wes and I probably wouldn't be friends," he said.
"Wes" is writer-director Wes Anderson, who became Wilson's roommate in Texas and a lifelong friend. They made eight movies together, including "The Royal Tenenbaums" and "The Grand Budapest Hotel." Shortly after college, they co-wrote their first feature, "Bottle Rocket," directed by Anderson and led by Wilson.
Robert Musgrave, Wayne Wilson and Luke Wilson in "Bottle Rocket":
Put the gun on the table! – Bottle Rocket (4/8) Movie Clip (1996) HD by Movieclips on YouTube

"I did 'Bottle Rocket,' and people started hiring me. And it was like … you know, it took a while before I could accept or say, a couple of movies, 'I guess this is what I do. I'm me. An actor."
As an actor, Wilson, with his unique boyish good looks and those blonde locks, soon became a scene stealer prone to commercials.
Wayne Wilson is completely comfortable discussing his character. Talking about yourself is a different story. That defensiveness is understandable. A widely reported story came in 2007 that Wilson had attempted suicide. He doesn't discuss it publicly, but he says his family has played a big role in his recovery. Her older brother, Andrew, moved in with her for a while after she left the hospital. He is still definitely a big influence. "It's a great feeling, when you've got some backup," he said. "And my older brother has always been kind, you know, someone who's helped me a lot."
The Wilson brothers – Andrew, Wayne and Luke, a successful actor – are still around. "It's like the Paul Simon song, 'I'm with my boys, my soldiers — 'toward the end of the evening,'" Wayne said.
At the Hammer Museum, Turner Classic Movies host Ben Mankiewicz asked Wilson, "What draws you to a place like this?"
"There's something about going to a museum that's just a little mediated, it's like going to a church or a cathedral; you feel better afterwards," he replied.
The museum brings him peace of mind … and perhaps a little inspiration for his latest film.
Observing a Rembrandt, Wilson said, "It reminds me of that app where it matches you with an old classic. It's never very flattering. And I'll be like, really? That's the analogy for me?"
Mankiewicz said, "Hair. Curl!"
"Yes, that's Carl Nargle!"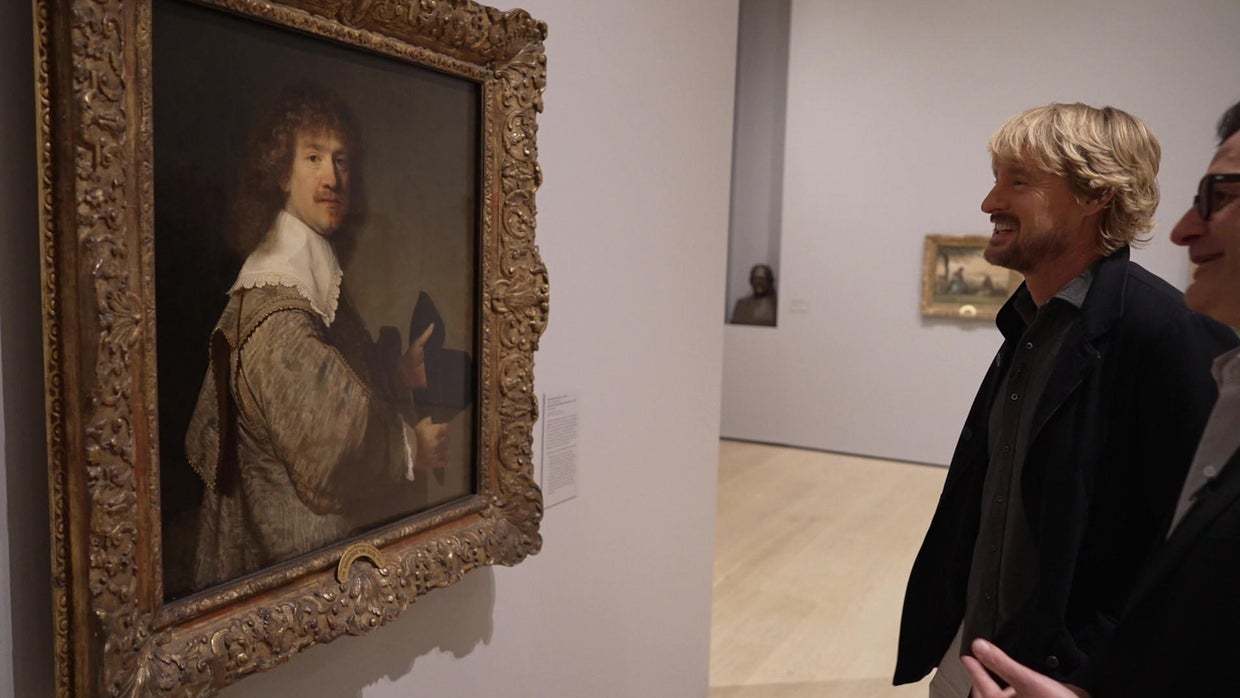 It's the hair.
CBS News
Carl Nurgle is Wilson's character on "Paint," apparently inspired by Bob Ross, who hosted a PBS painting show for 11 years, beginning in 1983. Her slow, soothing voice and permed hair remain ubiquitous on the internet.
Mankiewicz asked, "Have you seen Bob Ross?"
"Yes. But I can't imitate."
Wilson didn't get Ross's voice down, but he got Ross' essence. And he made the character funny, which Wayne Wilson has been doing since he was a kid.
Click the video player below to watch the trailer for "Paint":
Paint – Official Trailer – Credits. Wayne Wilson HD IFC Films by IFC Films on YouTube

When asked if he considered himself a good actor, Wilson demurred: "I don't think I'm, you know, good. I think there are some, yeah, I think there are parts that I think I can act well."
Mankiewicz said, "Yeah, well, I've got news for you: you're a good actor."
"Thank you!" She laughed.

For more information:
The story was produced by Gabriel Falcon. Editor: Steven Tyler.
More

Source link