Ask people what kind of problem the border is, and you'll see how it touches many aspects of life: it's a problem of economics, of security, and even, in the minds of most Americans, a social or humanitarian problem. No wonder it's caused such heated debate.
This means that what Americans want to do at the border is involved in why they think people are trying to cross it in the first place.
Economy and immigration
Start with the economy — because for both Democrats and Republicans, the border and immigration issue is an economic one, but in different ways.
Democrats believe most of the people trying to cross the border are "generally hard-working people" and "looking for jobs." Republicans see it as more mixed: Some are, but some aren't. Instead, Republicans are twice as likely as Democrats to think most immigrants are "looking for handouts and welfare."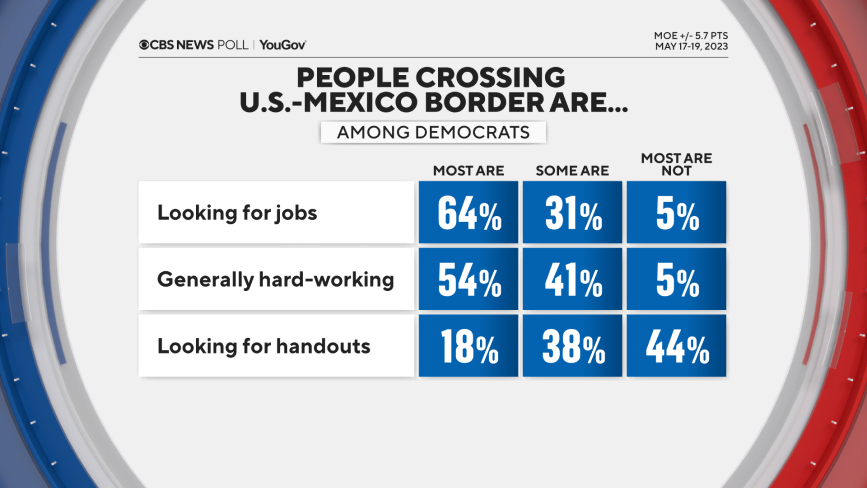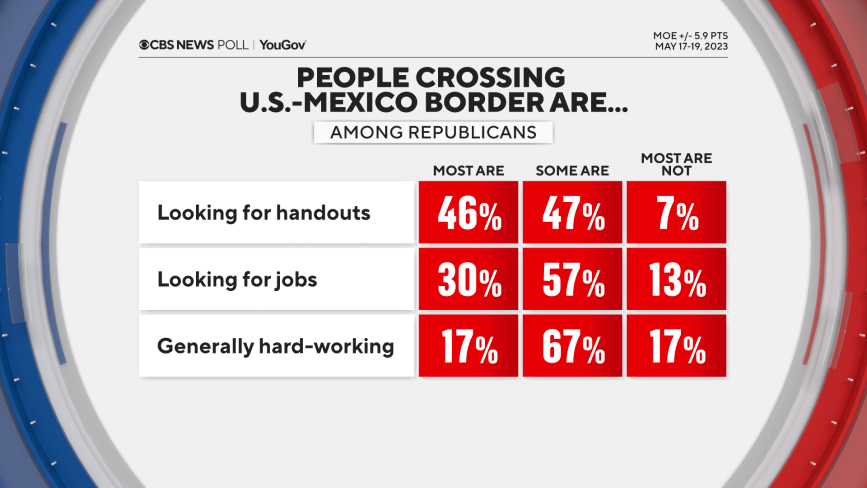 humanitarian concerns
On humanitarian issues, most agree that the border also presents a humanitarian issue, that is, it tells how the United States treats people in difficult situations.
Most Americans believe that at least some immigrants are trying to escape violence elsewhere.
There are party differences in how many. Democrats are three times more likely than Republicans to think that most immigrants are fleeing crime and violence elsewhere. Republicans think the situation is more mixed.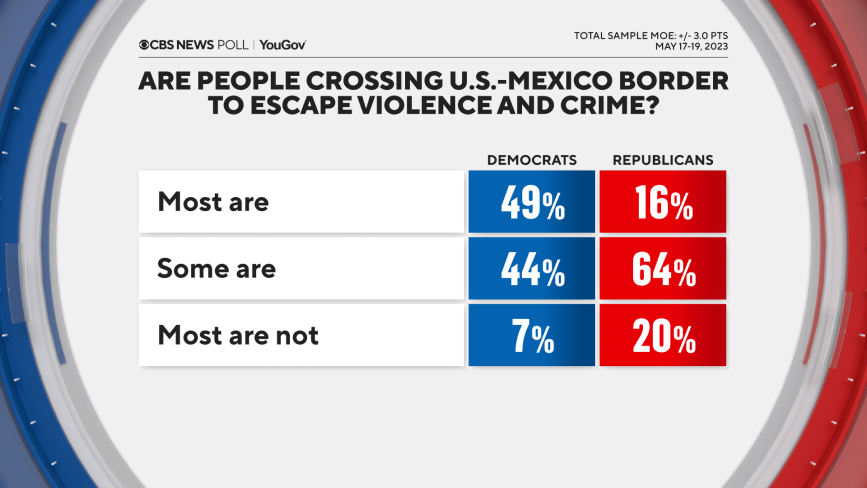 And some Americans even call it a racial issue, given the way they treat Hispanics. Large numbers of Democrats, but fewer Republicans, use this lens, and Hispanics in particular see it more often than whites.
Security and Borders
Next, security: the majority also see this as a national security issue, related to potential threats; Especially Republicans.
As opposed to fleeing violence, more than half of Americans suspect that at least some immigrant groups are trying to cross over into criminals and gang members. A political perspective stands out here: Republicans who identify as MAGA are twice as fit as non-MAGA Republicans.
And here's how it connects:
Immigration policy is partly about numbers, of course. But it's also about people, and perspectives on it are often tied to what Americans think about those trying to enter the U.S.—including assumed motivations and assumed reasons for trying to cross the border.
People who wish for the strictest immigration policies — that the United States should stop all immigration, or allow no one to cross the border — are also the people who hold the most negative views of immigrants and their intentions. That is, they are more apt to think that most immigrants are looking for handouts, or that they are gang members and criminals.
People who want to allow at least some immigration are generally also those who believe that immigrants are in difficult situations, fleeing violence, or that their motivations are at least positive, describing them as perhaps hard workers, as opposed to looking for handouts.
This CBS News/YouGov survey was conducted between May 17-19, 2023 with a nationally representative sample of 2,188 US adult residents interviewed. The sample was weighted by sex, age, race, and education based on the US Census American Community Survey. Current population surveys, as well as past polls. The margin of error is ±3.0 points.
Topline
More Anthony Salvanto