A 33-year-old woman and her infant son were found dead in their Idaho home Wednesday, Idaho police officials said Thursday.
In a statement on Facebook, Shoshone County Sheriff Holly Lindsey said her office received a report of a death May 17 at a home in Wallace, Idaho. Officers responded to the home just before 8:30 p.m. local time, where they found the bodies of Elizabeth Lawley and her unnamed son, who was just two years old, with gunshot wounds. CBS News affiliate KREM reported that Lolly was "several months pregnant."
According to Lindsay, the initial investigation into the "devastating" case "suggests that Lolley may have killed her son and then killed herself."
No motive was provided for Lawley's alleged actions.
KREM said the Idaho State Police is assisting the sheriff's office in the death investigation. The sheriff's office told KREM they are awaiting more information from the medical examiner's office.
Lindsay said there would be no further updates on the case.
"As sheriff, I have an obligation to share the news with the citizens of Shoshone County, but I cannot put the family through any further pain by reporting this incident, so this will be our last comment regarding this tragedy," he said.
Lindsey said she's never seen the sheriff's office "so depressed" or "so devastated" as they were while investigating the case.
"Today has been a very difficult day for the family, for our office and for this community. And I can only imagine what the family is going through," he said.
He ended the news release with a personal call to residents.
"I may be sleep deprived, but I can't stop thinking about how precious life is," Lindsey wrote. "Kiss your spouse, hug your children, call your parents and your siblings to check in on them – don't take any of it for granted… not even for a minute. Stay safe out there and take care of each other."
Trending news
Kerry Breen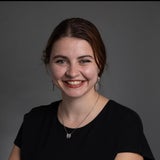 Thanks for reading CBS News.
Create your free account or login
For more features.