Suspect in subway stampede charged with attempted murder
Suspect in subway stampede charged with attempted murder
00:30
A man was arraigned Wednesday on charges of attempted second-degree murder and assault A woman was allegedly pushed into the path of a moving subway train Train to New York City on weekends.
Prosecutors said Kamal Semred, 39, pushed Emin Yilmaz, 35, onto a train. As it exits Sunday at a subway station on the Upper East Side, and then fled the scene.
The family members said that Yilmaz suffered severe spinal injuries. He was on his way to work, they added.
Semred was arrested Monday at a shelter in Queens, the NYPD said. The Metropolitan Transportation Authority said investigators used surveillance footage from MTA cameras to identify the suspect. Sources told CBS New York that investigators received a tip that Semred LaGuardia lived in a shelter near the airport.
In his arguments Wednesday, a prosecutor from the Manhattan district attorney's office said Semred had no prior criminal record and described the attack as "totally unsavory."
Metropolitan Transportation Authority CEO Jano Lieber said Wednesday that he wanted the attacker to receive the "maximum consequences."
"We want to see the book thrown at this guy, whoever he is, whatever his motivations are," Lieber said. "We need our riders to know that these types of people are going to face maximum consequences."
Trending news
Tim McNicholas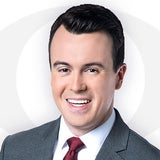 Thanks for reading CBS News.
Create your free account or login
For more features.