A microgravity research rocket launched by Sweden on Monday morning accidentally landed inside Norway, the Swedish Space Corporation said in a statement on Tuesday.
The rocket reached an altitude of about 155 miles, but then took a "slightly longer and more westerly trajectory than calculated" and landed on a mountain range about 9 miles into Norwegian territory, the SSC said.
"It landed in the mountains at an altitude of 1,000 meters and 10 kilometers from the nearest settlement," SSC communications chief Philip Ohlson told Reuters.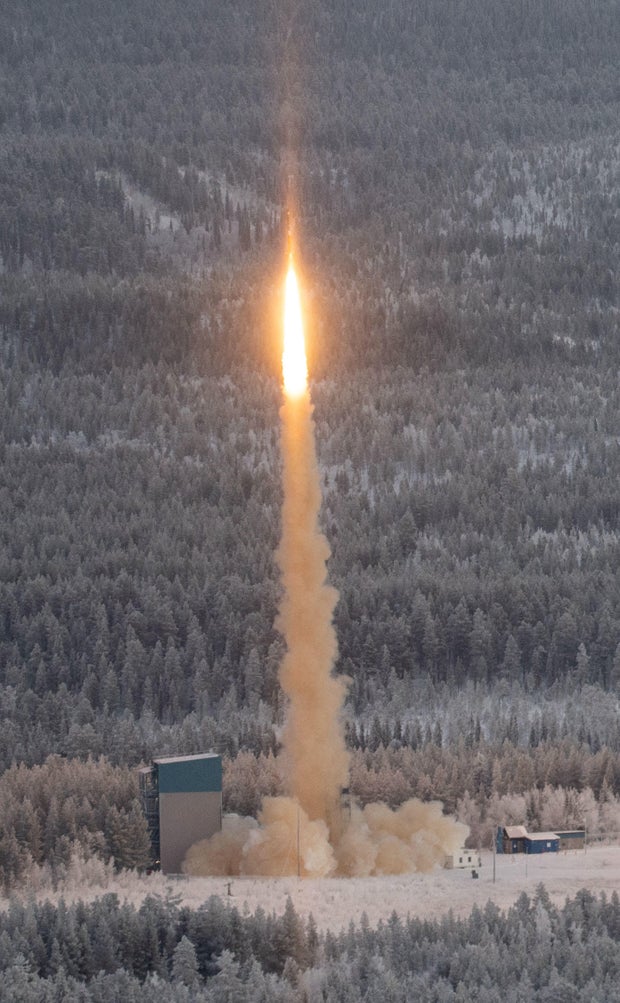 The launch of the "Suborbital Express 3" suborbital rocket from Esrange Space Center in Jukkasjarvi, northern Sweden, on November 23, 2022.
Mark Prill/AFP/Getty Images
Shortly after the landing, Swedish and Norwegian authorities were notified, the SSC confirmed later on Tuesday. The rocket and its payload were found in good condition and returned by helicopter to the Esrange Space Center in Sweden.
"This is a deviation that we take seriously. We are now investigating the reason why the rocket flew further northwest than nominal. It is still too early to speculate on the cause, and we are waiting for more information from the current investigation," Marko Kohberg, Esrange's Rocket And balloon operation manager SSC.
Trending news
Thanks for reading CBS News.
Create your free account or login
For more features.