Death of Army Golden Knight parachutist under investigation
Death of Army Golden Knight parachutist under investigation
02:18
The Army has launched an investigation after a member of the Golden Knights parachute team died after being injured during a training jump.
Army officials identified the parachutist as Sgt. 1st Class Michael Ty Kettenhofen, who joined the U.S. Army Golden Knights in 2020. He made more than 1,000 jumps with the Army.
Sergeant Kettenhofen jumped on Monday, had a "hard landing" and died of his injuries on Tuesday, officials said.
"The US Army Parachute Team is deeply saddened to lose one of our own. Sergeant 1st Class Ty Kettenhofen was loved, admired and respected by all who knew him for his sense of humor, joy in life and accomplishments. Senior Noncommissioned Officer and Demonstration Parachutist," said Lt. Col. Andy Moffitt, Golden Knights Parachute Team Commander "Our hearts and faith are with his family and friends as we grieve and heal with them. Ty will be honored and remembered as a Golden Knight, soldier and friend."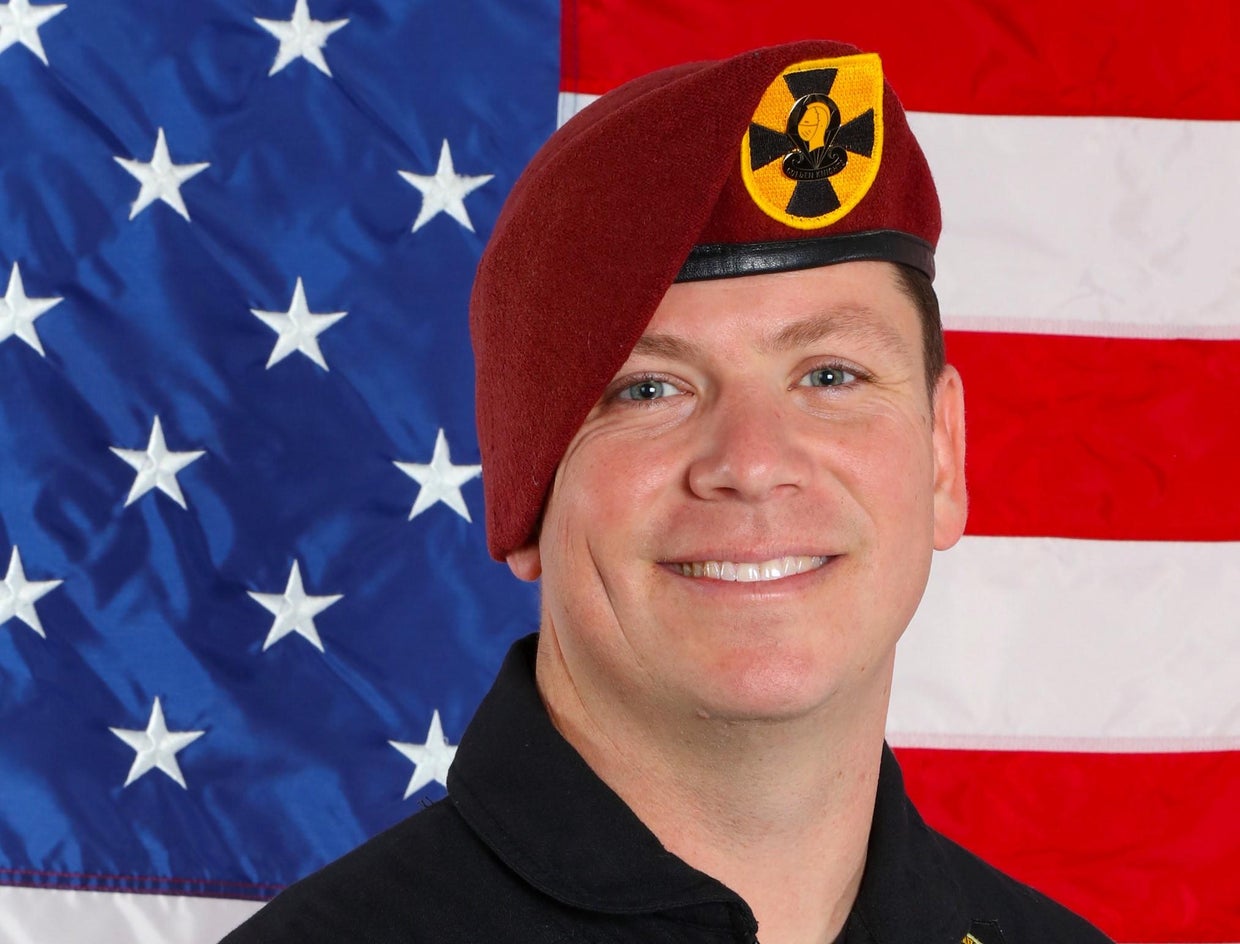 Sergeant 1st Class Michael Ty Kettenhofen
American Army
Broadcast on CBS News Miami A segment with Kettenhofen and the Golden Knights in early March, where their video went viral after the parachute team was reported as an unidentified flying object.
The Golden Knights travel around the world to demonstrate their sophisticated and complex parachute training. According to the Army, the Golden Knights have won more than 3,800 medals in the competition and also achieved 348 world records in the process.
Trending news
Thanks for reading CBS News.
Create your free account or login
For more features.