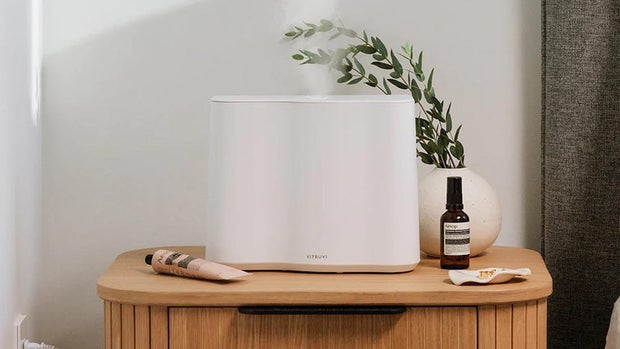 Vitruvius
A room's humidity level can significantly affect health and well-being. If your home has dry air, it can aggravate breathing problems and cause dry skin. If there is too much moisture, you risk the growth of mold, dust mites, bacteria and even insects, such as house dust mites, which all thrive in damp, warm environments.
Top products in this article:
Dyson Purifier Humidify + Cool Autoreact, $600 (down from $800)
Vitruvi Cloud Cool Mist Humidifier, $229
Canopy No-Mist Humidifier, $125 (down from $150)
The United States Consumer Product Safety Commission recommends keeping indoor humidity between 30 and 50 percent. If your home isn't already equipped with a humidifier, investing in efficient, more portable humidifiers can help balance your home's humidity by returning moisture to the air.
Things to consider when choosing a humidifier
There are many different types of humidifiers, from warm- and cool-mist humidifiers to whole-room humidifiers to air purifier humidifiers to essential oil diffusing humidifiers. Find the best humidifier for you below.
The best humidifiers of 2023
Read on to improve your air quality with the best humidifiers of 2023 from brands like Dyson, Vitruvi, Vicks and more. Be sure to get some distilled water instead of using tap water with your new humidification device.
Dyson Purifier Humidify + Cool Autoreact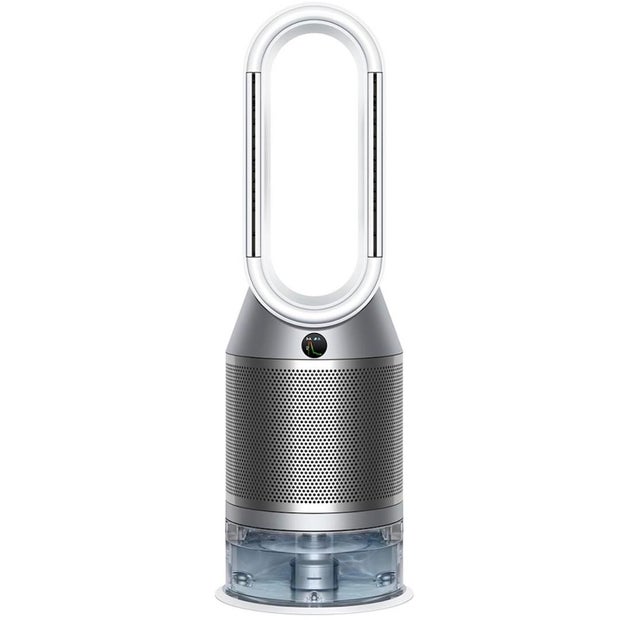 Dyson
Here is an air purifier, humidifier and fan all in one. Its air purifier feature can automatically sense, capture and block pollutants for cleaner air. And it can humidify your space for 36 hours before needing a refill.
Dyson Purifier Humidify + Cool Autoreact, $600 (down from $800)
Vitruvi Cloud Cool Mist Humidifier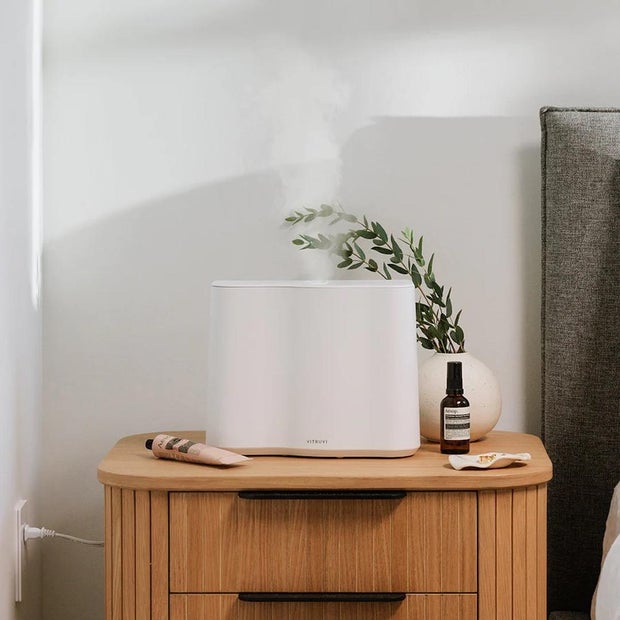 Vitruvius
This stunning portable humidifier, designed to fit on a nightstand, is extremely quiet. It can run for up to 24 hours and has a light-free night mode. It can add moisture to up to 600 square feet and has a 360-degree rotating mist spout. Say goodbye to dry skin with this humidifier, available in three neutral colors.
Vitruvi Cloud Cool Mist Humidifier, $229
Canopy No-Mist Humidifier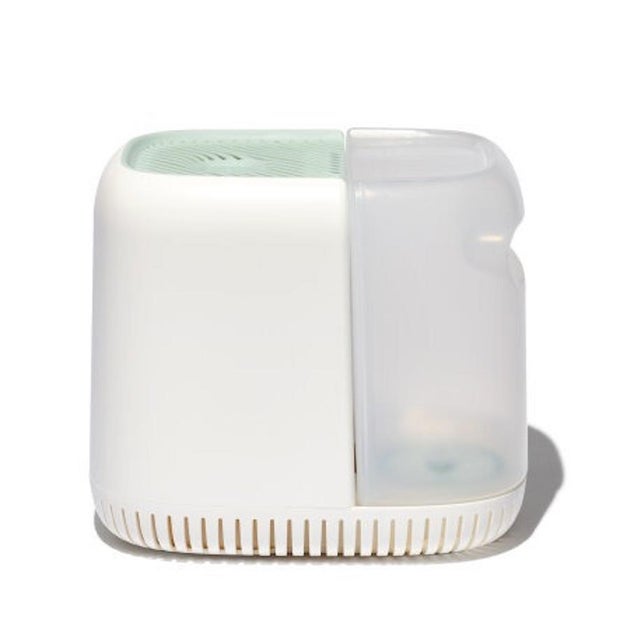 Canopy
Canopy is marketed as a humidifier with both beauty and breathability benefits. Unlike cool- or warm-mist humidifiers, this canopy humidifier features no-mist technology, which, according to reviewers, keeps humidity at optimal levels. Manufacturers also claim that this technology reduces the spread of viruses; Relieves cold and allergy symptoms; and moisturizes dry skin. There is an optional aroma diffuser feature for those who want to use essential oils.
Canopy No-Mist Humidifier, $125 (down from $150)
Levoit Cool and Warm Mist Humidifiers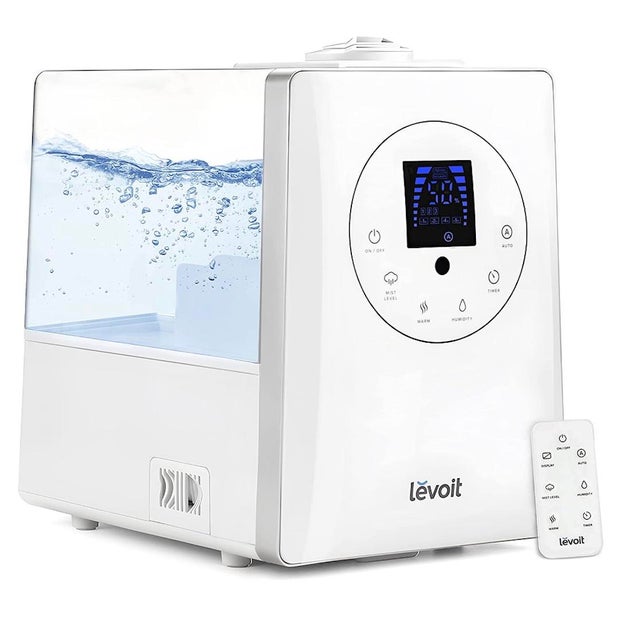 the amazon
A budget-friendly Amazon favorite, this one-room humidifier (up to 750 square feet) offers both cool and warm mist options with the convenience of remote control. It has a setting that automatically senses the humidity level and adjusts the mist accordingly. This Levoit humidifier is also quiet and easy to clean.
Levoit Cool and Warm Mist Humidifier, $90 (reduced from $100)
Vicks warm mist humidifier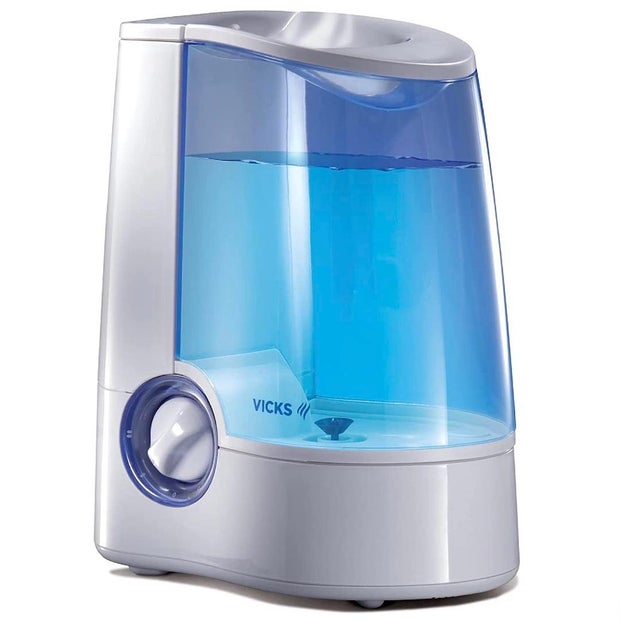 the amazon
Add moisture with this affordable Vicks humidifier that diffuses a warm mist into your room to help with congestion and coughs. The filter-free unit can be used with Vicks VapoStim or medicated vapor and features a 1 gallon capacity water tank for 24 hours of continuous use.
Vicks Warm Mist Humidifier, $38
Air Care Whole House Humidifier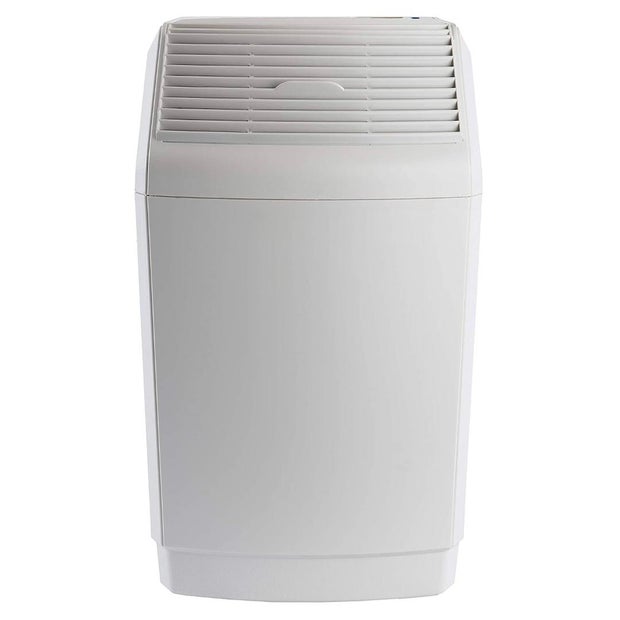 the amazon
Costing only $100 for a whole room humidifier, the AirCare is a well-reviewed unit with a water tank capacity of 6 gallons. It provides 70 hours of continuous moisture. While the unit is on the larger side, it fills a 2,700-square-foot home with a cool mist, making it the best humidifier for a large space or even a large room.
Air Care Whole Room Humidifier, $128 (down from $159)
Vicks warm vapor vaporizer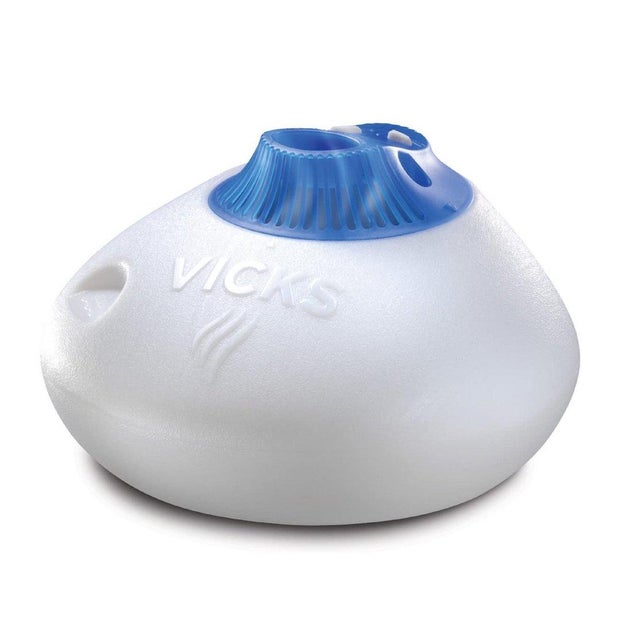 Walmart
This charmingly shaped vaporizer is designed to relieve cough and congestion symptoms. Here are the best humidifiers for someone on a budget. It has an automatic shut-off when empty and a large night light. It also has a medicine cup that works with the coordinating VapoStim. Add humidity to your home with this vaporizer with a 1.5 gallon water tank capacity.
Vicks Warm Steam Steamer, $18
Related content from CBS Essentials