A Michigan suspect is facing an assault charge after hitting a grocery store clerk in the head with frozen fish on Sunday, authorities said this week.
"Warren police arrested a suspect and seized a net in connection with an altercation at a local fish counter," the Macomb County Prosecutor's Office wrote in a news release issued Wednesday.
The suspect, identified as MD Zobul Hossain from the attorney's office, was arraigned Monday in district court and given a $5,000 bond. He was charged in Michigan with one count of aggravated assault as a misdemeanor. Hussain's next court date has not been set.
Authorities said Hussain used a frozen four-pound hilsa fish to attack the clerk working behind the fish counter at the Country Fruit Market in Warren, about 20 miles north of Detroit. Hilsa is a species of fish related to the herring that can weigh more than 6 1/2 pounds. It is the national fish of Bangladesh.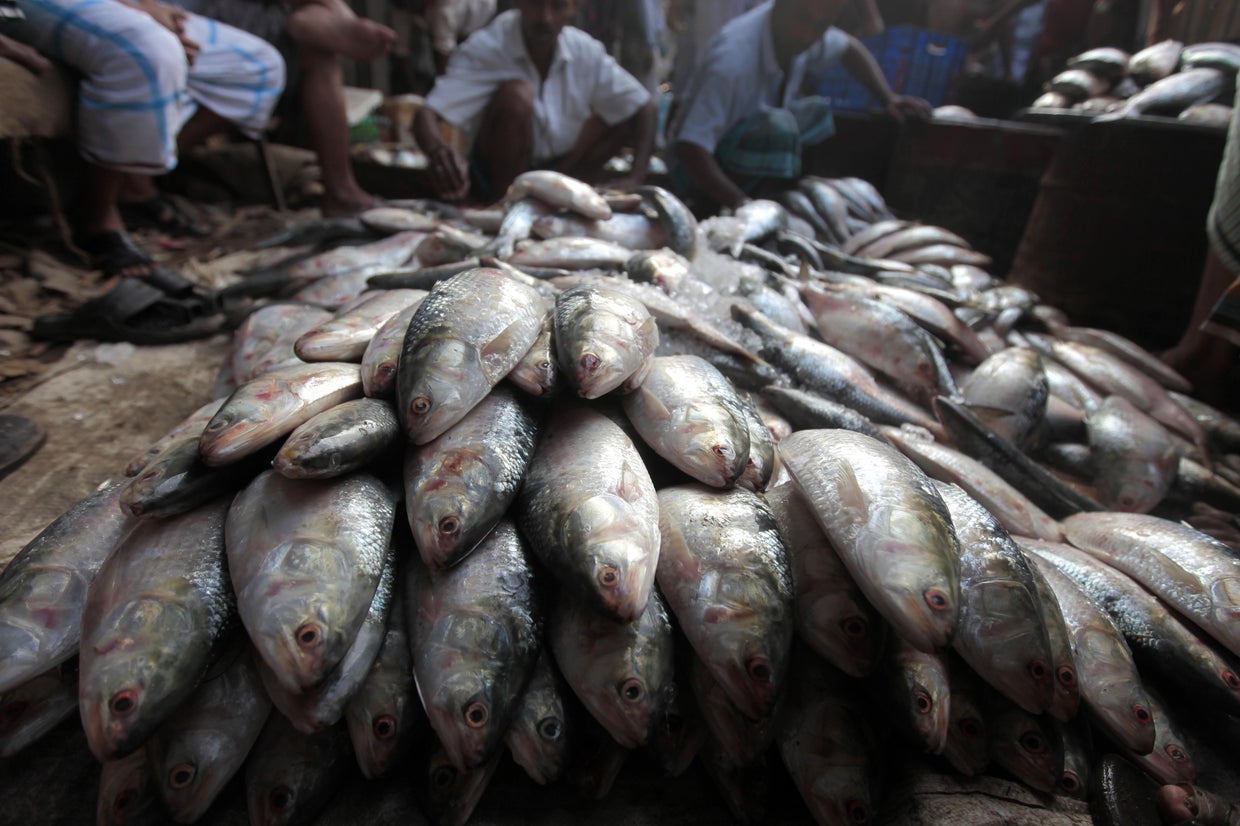 Bangladeshi vendors sell hilsa fish at the Swarighat wholesale fish market in Dhaka on Monday, October 15, 2012.
Amahad/AP
The suspect became enraged when he went to the fish counter at around 7:13pm local time on Sunday evening – 13 minutes after the counter closed.
When the clerk explained that the counter was already closed due to the Ramadan holiday, the suspect "got angry and argued with the clerk." The suspect then "allegedly struck the clerk in the head with a four-pound hilsa fish," prosecutors said. The clerk, who has not been publicly identified, was taken to a nearby hospital after the incident.
"I never thought I would have to say this, but if you attack someone with a fish in our county, you will be prosecuted," Macomb County Prosecutor Peter Lucido said in a statement included in his office's news release. "A frozen fish is dangerous if you hit someone on the head with it."
Trending news
Thanks for reading CBS News.
Create your free account or login
For more features.