Federal prosecutors have opened a criminal investigation into anterior growth guidance appliances, or "AGGA" dental devices, following recent KFF Health News– CBS News InvestigatesAccording to a motion filed in federal court.
Multiple lawsuits allege that the device seriously harmed at least 20 patients and The FDA is now investigating its safetyKFF Health News and CBS News reported.
AGGA is a retainer-like device promoted by dentists as an alternative for adult patients to widen their jawbones, beautify their faces, and treat common ailments like sleep apnea. The lawsuit alleges that patients suffered gum damage, bone loss and, in some cases, lost teeth.
The criminal investigation into the use of AGGA was revealed in a court motion that seeks to delay the most serious cases until the investigation is complete. The motion was filed this month by attorneys for AGGA inventor Dr. Steve Galella, his company, the Facial Beauty Institute, and AGGA manufacturer Johns Dental Laboratories, all of whom said the investigation is being conducted "with the intent to potentially bring criminal charges." against their clients.
The attorneys said in their court filings that the investigation "is beyond doubt" from the investigation by CBS News and KFF Health News.
"The U.S. Attorney's Office for the Western District of Tennessee and the U.S. Department of Justice are currently conducting a criminal investigation that is expected to ultimately present evidence to a grand jury related to the events of this case." Attorneys filed court filings in support of the motion.
Court records do not identify what criminal charges may result from the investigation.
The U.S. attorney's office in Memphis, which does not normally discuss ongoing investigations, declined to comment. Scott Charnas, an attorney representing many AGGA patients, also declined to comment. Attorneys for Galella, Facial Beauty Institute and John's Dental did not respond to requests for comment Tuesday.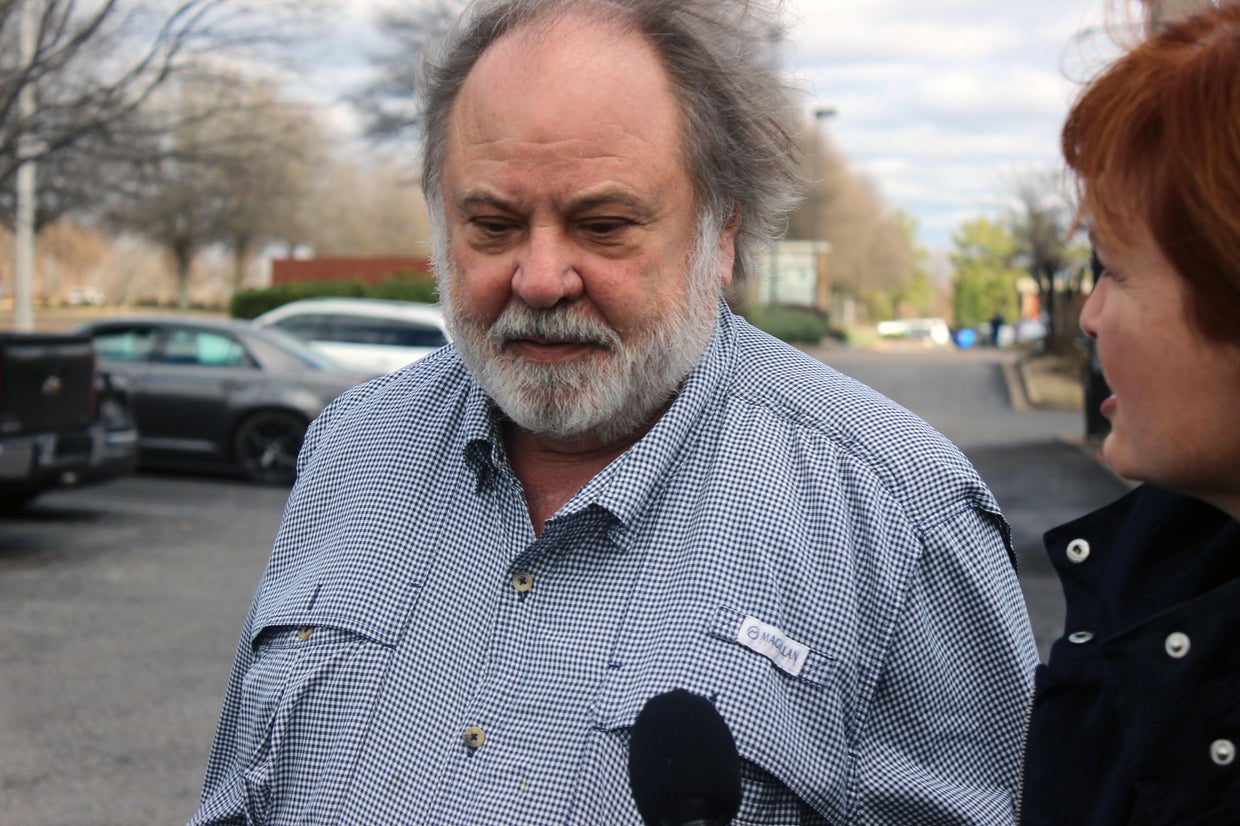 On February 9, 2023, Dr. AGGA device inventor near his clinic in suburban Memphis. Steve Galella.
Brett Kelman/KFF Health News
The AGGA, which was recently rebranded as the Osseo-Restoration Appliance, uses springs to apply pressure to the front teeth and upper palate, according to a patent application filed in 2021. Galella said the device's pressure "remodels" an adult's jaw forward, which he described, in training footage produced in discovery in an AGGA lawsuit, as the key to "healing" patients and making them look better.
"You can sell good health. You can help people and at the same time you're going to make a wheelbarrow full of money," Galella tells the dentists in the video footage. "And that's all fine, and that's all fair. We're not cheating anybody and we're not greedy, but it just comes with the territory."
The KFF Health News-CBS News investigation into AGGA involved interviews with 11 patients who said they were injured by the device — plus attorneys who said they represented or represented at least 23 others — and dental experts who said they examined patients AGGA using it has encountered serious complications. The investigation found no record of AGGA being registered with the FDA, despite the agency's role in regulating medical and dental devices. Galella said in a sworn court deposition that the device was never submitted to the FDA, which he believes would have no jurisdiction over it.
A dental device was sold to fix the jaw but some patients claimed it damaged their teeth
09:02
The FDA announced late last month that it was "evaluating safety concerns" about AGGA and other similar devices.
Galella declined to be interviewed by KFF Health News and CBS News. His attorney, Alan Fumuso, previously said in a written statement that AGGA, "when used properly, can achieve safe and beneficial results."
All AGGA cases are ongoing. Galella and the other defendants have denied liability in court filings.
The plaintiffs do not allege in their lawsuit that Galella treated them but allege that he or his company consulted each of their dentists regarding their AGGA treatment.
Dental patients complain of damage from an unproven dental device
08:17
CBS News producer Nicole Keller contributed to this article.
KFF Health News, formerly known as Kaiser Health News (KHN), is a national newsroom that produces in-depth journalism on health issues and is one of KFF's core operating programs — an independent source of health policy research, polling and journalism. .
Trending news