Andy Rourke, bass guitarist for The Smiths, one of the most influential British bands of the 1980s, died Friday after a long illness with pancreatic cancer, his publicist confirmed to CBS News. He was 59.
Rourke died Friday morning at Memorial Sloan Kettering Cancer Center in New York City, Reiby Inc. said in a statement.
"Andy will be remembered as a kind and beautiful soul by all who knew him and as a very gifted musician by music fans," the statement said.
In a post on Instagram, former bandmate Johnny Marr paid tribute to Rour, whom he first met when they were schoolboys in 1975.
"In our teenage years we played in various bands around south Manchester before making our mark with The Smiths from 1982 to 1987 and it was on those Smiths records that Andy rediscovered what it was to be a bass guitar player," said Marr.
"Andy and I spent all our time studying music, having fun and working to be the best musicians we possibly can be," Marr wrote on Instagram. "Back then Andy was a guitar player and a good one at that, but when he picked up the bass he would find his true calling and his solo talent would flourish."
During their short time as a four-piece band, The Smiths deliberately stayed away from the mainstream of popular music, pursuing a cult following in the independent music scene.
While most attention has focused on the songwriting partnership of Marr and frontman Steven Patrick Morrissey, better known as Morrissey, The Smiths' sound owes much to Rourke's bass and his rhythm section partner, drummer Mike Joyce.
"He will never die as long as his music is heard," the singer posted on his website, Morrissey Central. "He never knew his own strength, and no one else played what he played."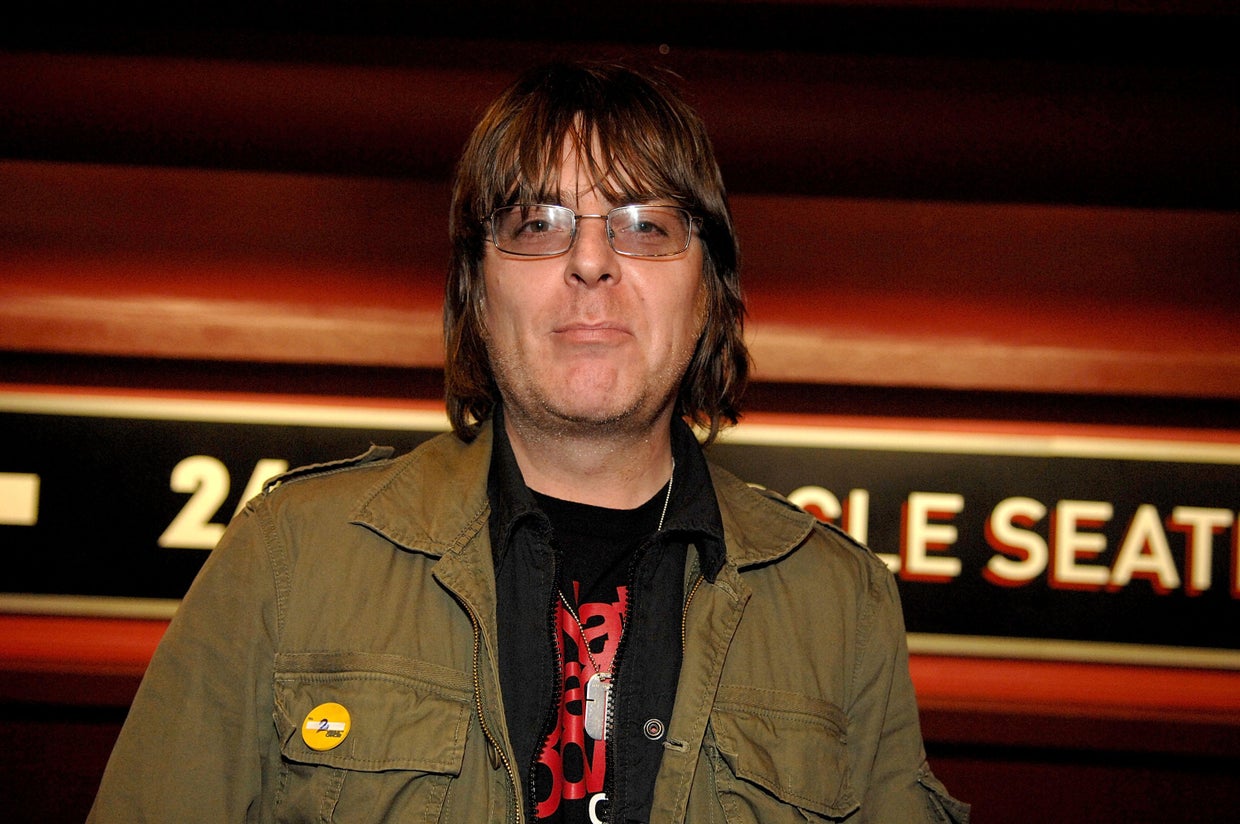 Andy Rourke, former member of The Smiths, backstage at XFM's Winter Wonderland at the Apollo on December 11, 2007 in Manchester, England.
Shearline Forest/WireImage via Getty Images
As their popularity grew, the band released some of the most enduring British hits of the 1980s, including "Heaven Knows I'm Miserable Now" and "Girlfriend in a Coma".
Smith's songs had a reputation for being depressing, but were actually darkly humorous and accompanied by stirring and uplifting guitars. Their albums including "The Queen Is Dead" and "Meat Is Murder" remain a staple for any self-respecting music fan and are at the forefront of the vinyl record revival.
"I was present at every one of Andy's basses, every session with Smith," Marr said. "Sometimes I was there as a producer and sometimes as his proud partner and cheerleader. Watching him play those sparkling basslines was an absolute privilege and truly something to behold."
Marr said that he and Rourke maintained their friendship in the years after the band broke up, recalling that Rourke played in his band as recently as September 2022 at Madison Square Garden.
"It was a special moment we shared with my family and his wife and soulmate Francesca," Marr said. "Andy will always be remembered as a kind and beautiful soul by all who knew him, and as a very gifted musician by those who loved music. Good luck Andy. We will miss you brother."
After The Smiths, Rourke played with The Pretenders and Sinead O'Connor, as well as the supergroup Freebus, which included Gary Mountfield from the Stone Roses and Peter Hook of New Order.
Ian Brown, lead singer of the Stone Roses, said he first met Rourke as a teenager.
"We remain friends. One of the highlights of my music career was Andy playing on my The World Is Yours album and being on stage with me on the UK tour and my first show in Moscow. Bailey smiles all the way. RiP Brother X," Brown tweeted.
Stephen Street, who produced The Smiths, expressed his grief.
"I'm so sorry to hear this news!" Street tweeted. "Andy was a great musician and a lovely guy."
More

Source link