Prosecutors in the United States will not bring charges before a federal investigation Death of Shanquella RobinsonA woman from Charlotte, North Carolina while in Mexico last October
Officials from the US attorney's office in two North Carolina districts announced the decision in a statement Wednesday, issued shortly before the woman's family members spoke about the investigation and Robinson's killing at a televised news conference.
"Investigating the circumstances surrounding Ms. Robinson's death has been a priority for federal prosecutors and the FBI," read a statement issued by the U.S. Attorney's Office for the Western District of North Carolina.
"In every case considered for federal prosecution, the government must prove, beyond a reasonable doubt, that a federal crime was committed," it continued. "Based on the results of the autopsy and after a careful review of investigative materials by both U.S. Attorney's Offices, federal prosecutors today informed Ms. Robinson's family that the available evidence does not support a federal prosecution."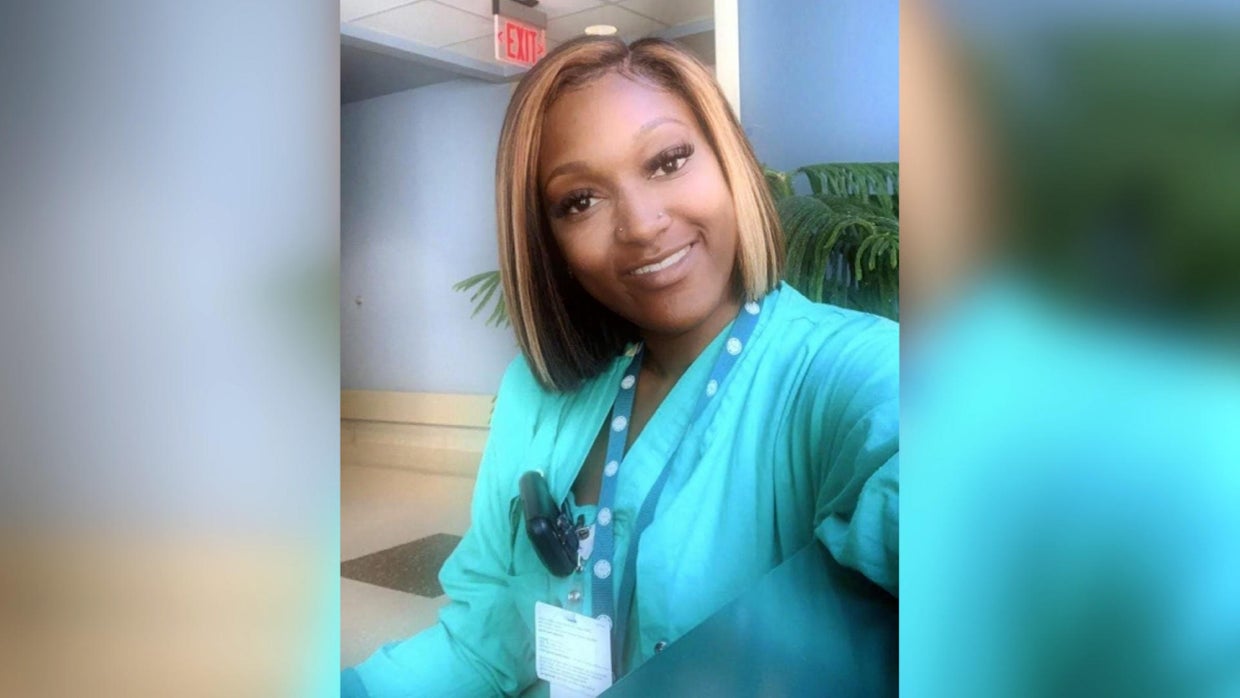 Shanquella Robinson's murder is being investigated as a femicide, a term unfamiliar to many in the United States because this gender-motivated crime is not defined by U.S. law despite being a global problem.
CBS News
Citing a "detailed and thorough investigation" and an autopsy conducted by the medical examiner's office in North Carolina's Mecklenburg County, officials said the "available evidence does not support a federal prosecution."
Speaking on behalf of Robinson's family at Charlotte's Little Rock AME Zion Church Wednesday afternoon, attorney Sue Ann Robinson said they were "disappointed but not upset" by the results of the U.S. investigation and would continue to seek justice in the wake of the murder. .
The attorney also shared that the decision not to press charges by U.S. authorities depends in part on the results of a domestic autopsy after a preliminary autopsy conducted in Mexico. A US autopsy was conducted after Robinson's body was embalmed and returned to America, "which meant a delay, obviously," the attorney said, adding that it ruled Robinson's cause of death "undetermined."
Federal prosecutors and authorities at the Federal Bureau of Investigation opened an investigation into the circumstances surrounding Robinson's death in November, nearly three weeks after it happened, the FBI confirmed in a statement to CBS News at the time. According to that statement, Robinson died "on or about" Oct. 29 in Cabo San Lucas. Earlier in the week, Mexican authorities said he died in San Jose del Cabo, about 20 miles northeast of Cabo San Lucas in the same Mexican state of Baja California Sur.
Mexican prosecutors Open an investigation Robinson's death a few days ago. By then, news of his murder had garnered considerable public and global attention due to a viral cell phone video that apparently showed Robinson being violently assaulted at the luxury villa where he was vacationing. He traveled from the United States to Mexico with a group of six friends, some of whom initially told Robinson's parents that he had died of alcohol poisoning. however, death certificate Later a spine and neck injury was listed as the cause.
An attorney for Robinson's family said Wednesday that a U.S. autopsy did not detect a spinal cord injury, though he called it "disappointing" that U.S. authorities "allowed such a delay in this case" and noted that the delay resulted in ""inconsistencies."" He told reporters that the citizen The move is "definitely" likely for Robinson's family to move forward.
Mexican authorities said in November they were investigating Robinson's death as a femicide, a crime that refers to the killing of a woman because of her gender. In a statement released at the time, prosecutors in Baja California Sur said they were seeking to extradite a woman from the United States back to Mexico linked to the alleged murder.
Trending news