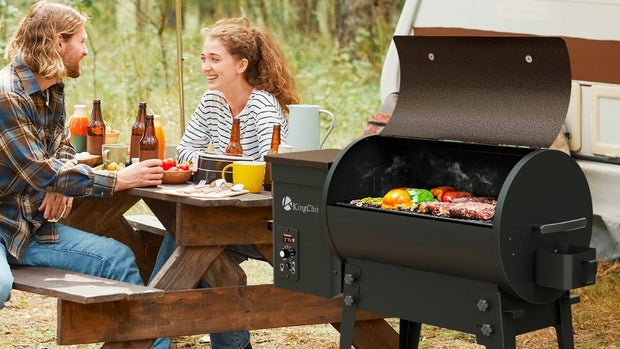 Walmart
Planning a big backyard BBQ this Memorial Day? Then you won't want to miss Walmart's huge summer sale on grills. This is your best chance to upgrade your backyard grilling game before the holidays, with a wide selection of grills at unbeatable prices.
Top deals on grills at Walmart:
Turn up the heat and make this summer one of grilled culinary delights. Walmart's summer sale allows you to embrace outdoor cooking and enjoy the delicious aromas of steaks, burgers, veggies and more. What a great way to start Memorial Day.
From compact and portable grill models for your on-the-go adventures to large and featured grills for hosting epic backyard bashes, Walmart has a wide range of options to fit any budget. We've rounded up popular brands known for their durability and performance, so you can find a grill that fits your style and cooking needs. Grab your tongs and keep reading to find the grill of your dreams.
Propane grill for sale
Sometimes you just want to taste the meat, not the heat. Propane grills are a great way to cook many foods at once, and these grills have many advanced, high-tech features.
Kenmore 4-burner propane grill with searing side burner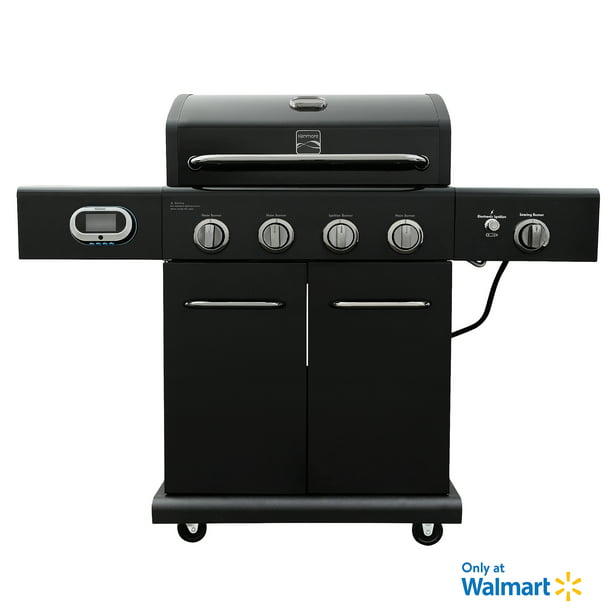 Walmart
It's a grill that will impress your guests: it's stylish and packed with smart features. The Bluetooth-connected grill lets you monitor meat probe temperatures, check propane levels, set timers, and even change graph temperatures from your phone using the Kenmore Smart App. With a spacious cooking surface and powerful burners, you can easily cook 40 burgers, enough to feed a large Memorial Day crowd.
This Kenmore grill is only available at Walmart.
Kenmore 4-Burner Propane Grill with Searing Side Burner, $499 (down from $599)

Blackstone 28-Inch, 2-Burner Griddle with Air Fryer Combo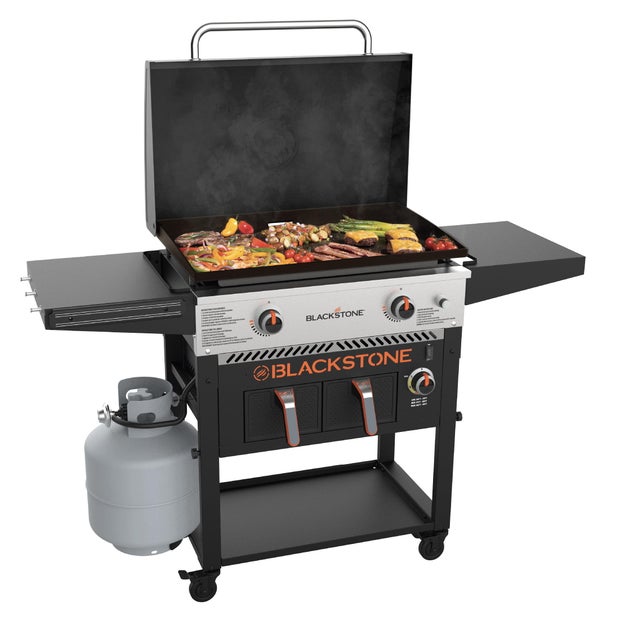 Walmart
Get ready for the versatility of outdoor cooking with the Blackstone Griddle with Air Fryer. This all-in-one griddle lets you bake, sear, roast, sauté and air fry, expanding the options beyond your typical grill. With a spacious cooking surface and dual shelves (with hooks for grilling utensils), it's perfect for feeding large groups. Enjoy the convenience of an air fryer drawer and a warming drawer from this incredible outdoor griddle grill.
Blackstone 2-Burner 28-Inch Griddle with Air Fryer Combo, $447 (reduced from $497)
More propane grills on sale at Walmart
Charcoal grill for sale
Charcoal grills bring a classic BBQ aroma and flavor profile. They are generally more affordable than propane gas grills. Just in time for Memorial Day, Walmart has some great options on sale right now.
Royal Gourmet Charcoal Grill with Offset Smoker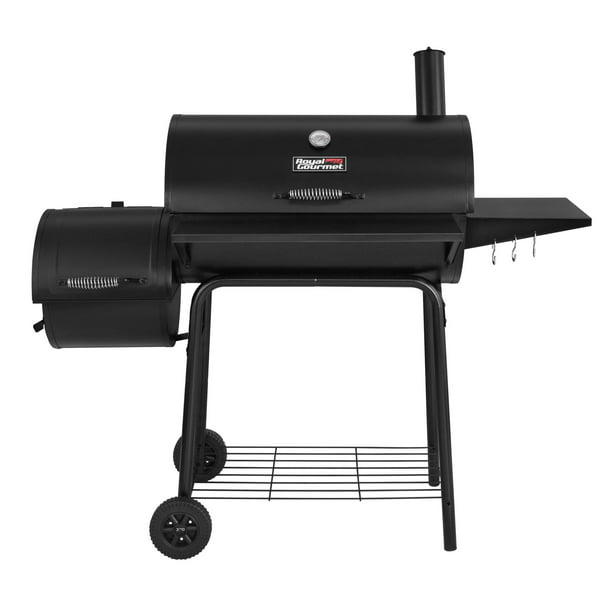 Walmart
Master the art of smoking meat with the Royal Gourmet CC1830S Charcoal Grill, which comes with an offset smoker. With a spacious grilling area, easy temperature control and a seamless smoker attachment, the Royal Gourmet is the perfect choice for fans of smoked meats. We have this grill at home, and we love it for both grilling and smoking food.
Royal Gourmet Charcoal Grill with Offset Smoker, $120 (reduced from $125)
Expert Grill Heavy Duty 24-inch Charcoal Grill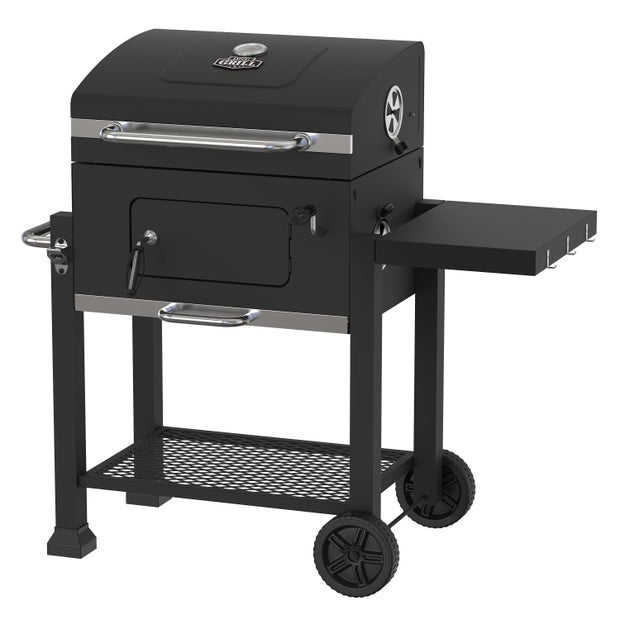 Walmart
With ample cooking space and durable cast iron grates, this grill is the perfect accessory for your next gathering. It has a charcoal entrance, adjustable pan height and a built-in thermometer for convenience. Portable and versatile, this grill is a must-have for your outdoor cooking adventures—and it's under $100.
Expert Grill Heavy Duty 24-Inch Charcoal Grill, $96 (reduced from $107)
Outsunny 14-inch Tabletop Charcoal Grill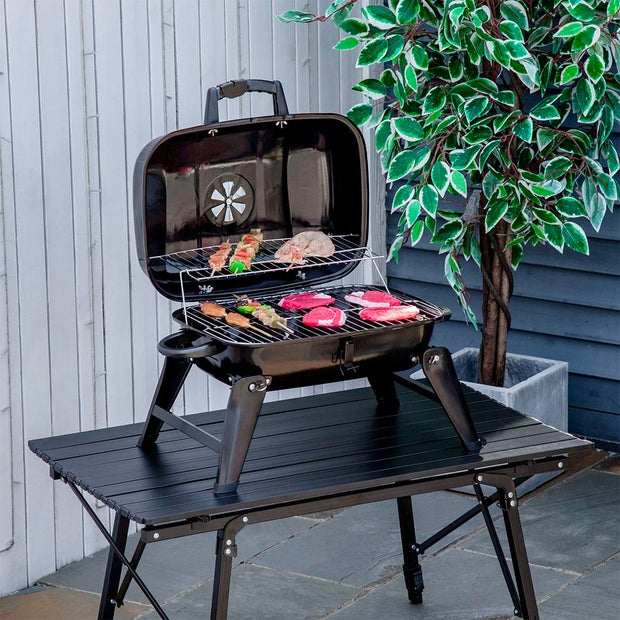 Walmart
You can grill almost anywhere with this compact, 14-inch charcoal grill. It is big enough to cook for four people.
A Walmart reviewer said: "Great little grill. Easy to assemble and holds more food in one cook than I expected. Easy to control temperature with the vent."
Outsunny 14″ Tabletop Charcoal Grill, $47 (reduced from $52)
Pellet grill for sale
Not sure if you are a charcoal grill enthusiast or a gas grill enthusiast? Consider a pellet grill, which uses electric ignition to light its fuel, wood pellets. You get a unique, smoky flavor from different types of wood with heat distribution as you cook.
Kingchii wood pellet grill and smoker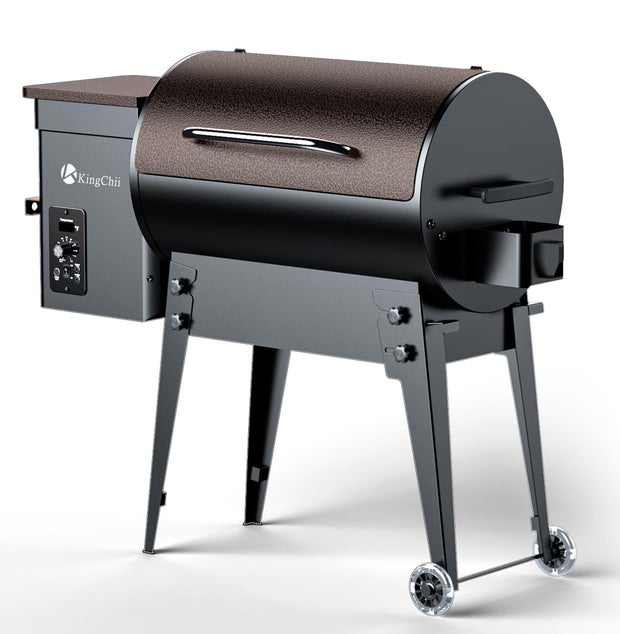 Walmart
This wood pellet grill from Kingchii features digital temperature control and easy auto ignition. It is very easy to fold and transport, so it is ideal for picnics, camping and gatherings. Easy to handle, and easy to clean.
Kingchii Wood Pellet Grill and Smoker, $256 (reduced from $350)
Pit Boss Austin XL Pallet Grill with Flame Broiler and Cooking Probe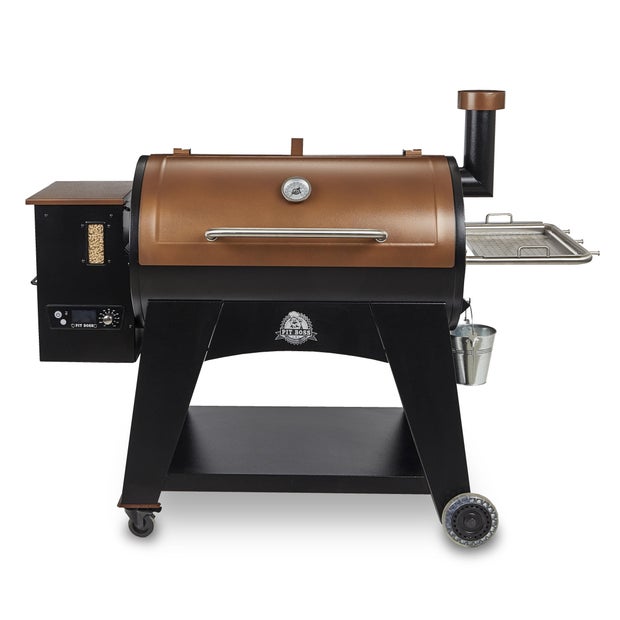 Walmart
The Pit Boss Austin XL wood pellet grill offers more than 1,000 square inches of cooking surface with a porcelain-coated grid and a high-temperature copper-finish lid. With true convection cooking and a digital control board, you can easily bake, roast, grill and smoke. The flame broiler allows for direct or indirect grilling, while the heavy-duty construction ensures durability.
Pit Boss Austin XL Pallet Grill with Flame Broiler and Cooking Probe, $447 (down from $497)
Related Content:
Jennifer Martin