The head of the World Health Organization has urged countries worldwide to prepare for the next pandemic, warning that future health emergencies could be worse than the COVID-19 pandemic.
The warning from WHO Director-General Dr Tedros Adhanom Ghebreyesus comes weeks after the group officially ended Covid is a global health emergency. During the World Health Assembly meeting in Geneva, Switzerland, Tedros said that Covid is still a threat – but not the only one we face.
"There remains the threat of another variant emerging that causes new waves of disease and death, and the threat of yet another pathogen emerging with even more lethal potential," he said.
According to the World Health Organization, more than 6.9 million people have died of Covid worldwide. Tedros noted that the Covid pandemic has shown "basically everyone on the planet" needs to be better protected.
"We can't kick it down the road," he said. "If we don't make the changes that need to be made, who will? And if we don't make them now, when? When the next pandemic hits — and it will — we must be ready to respond decisively, collectively, and equitably. ."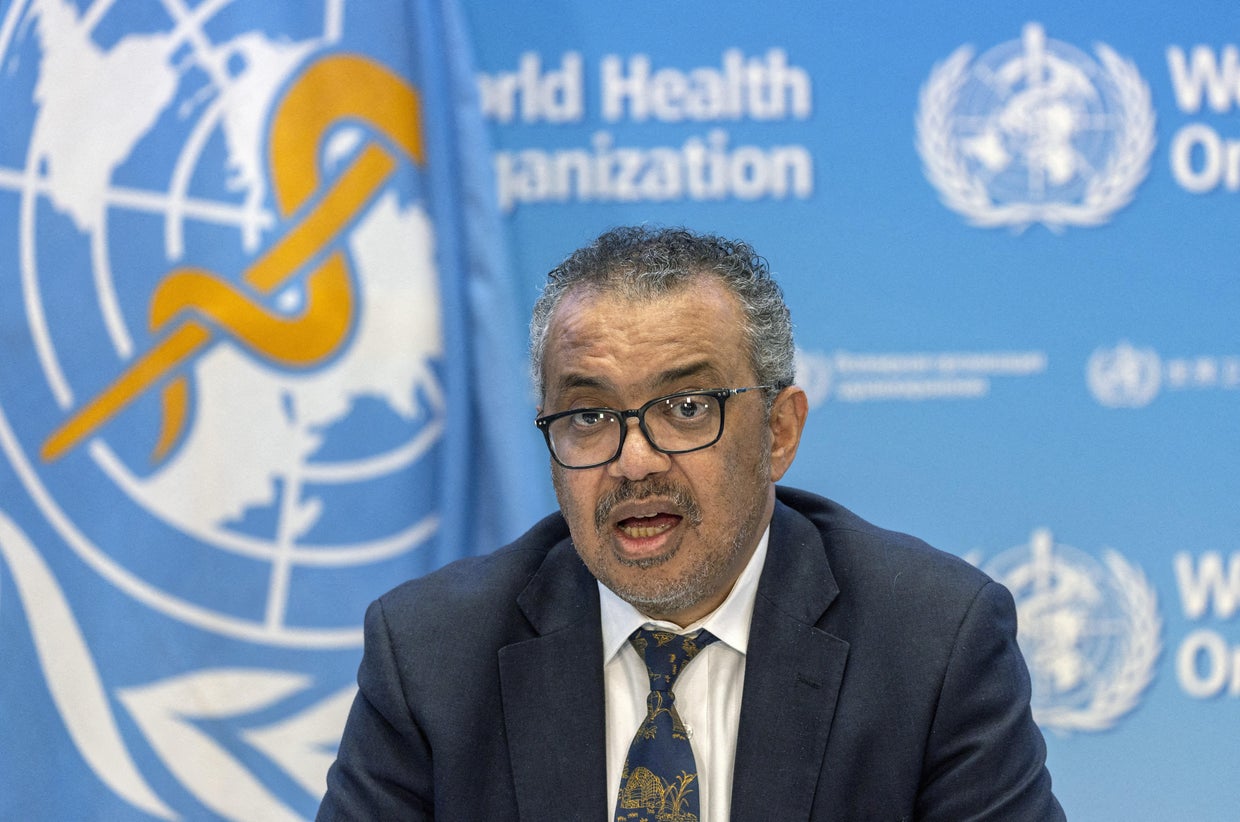 Director General of the World Health Organization (WHO). Tedros Adhanom Ghebreyesus
Denis Balibous/Reuters
The 194 WHO member states are working on a global pandemic agreement, with negotiations set to continue over the next year. Tedros said it was an important initiative to keep the world safe.
"And for increased international cooperation, the Pandemic Agreement – a generational promise that we will not return to the old cycle of panic and neglect that left our world vulnerable, but move forward with a shared commitment to confront a shared threat with a shared response," he said. said.
Since 2009, American scientists have discovered more than that 900 new viruses, "60 Minutes" reported last year. A potential threat comes from human encroachment on natural bat habitat. Experts warn that such encounters increase the risk of pathogen transmission from bats to humans, potentially sparking future epidemics.
More than 1 billion people are at risk because of a "war" between the global economic system and nature, Ryan McNeil, deputy editor for data journalism at Reuters, told CBS News. He is one of the authors of a recent series exploring the world's hot spots. In West Africa, 1 in 5 people live in a high-risk "jump zone," which Reuters describes as the area most likely for the virus to jump from bats to humans. Parts of Southeast Asia are also areas of concern. In South America, deforestation has created more vulnerable areas than anywhere else in the world, McNeill said.
"Scientists fear about that region that we don't know, and the next epidemic could emerge there," he said.
WHO has called for a focus on research on certain infectious diseases. The organization notes that these pathogens, including Ebola, Marburg, Lassa fever, Nipah and Zika viruses, are the greatest public health concern due to their pandemic potential.
Trending news
Aliza Chasan