Our commentary comes from Amy Silverstein, one of the nation's longest-living heart transplant recipients and author of "Sick Girl" and "My Glory Was I Had So Many Friends":
Last night, I climbed the 13 stairs that lead to my bedroom, and when I climbed up, I put my hand on my heart and gave thanks, because the climb was so easy, because the climb was powered by a wonderful, healthy donor heart.
I have lived with two donor hearts for 35 years. I had my first transplant at 25, and when it failed, I had a second at 50. But in January I found it difficult to run every day. Tests showed that my heart was perfect. But further tests revealed that I had incurable cancer. It's in my lungs now. I will die soon.
I have lived an extraordinary life. I finished law school, had an epic love affair with my husband, had to raise our son. My most glorious friendship was. I have written two books.
And I am very grateful, as is every transplant patient I have ever met.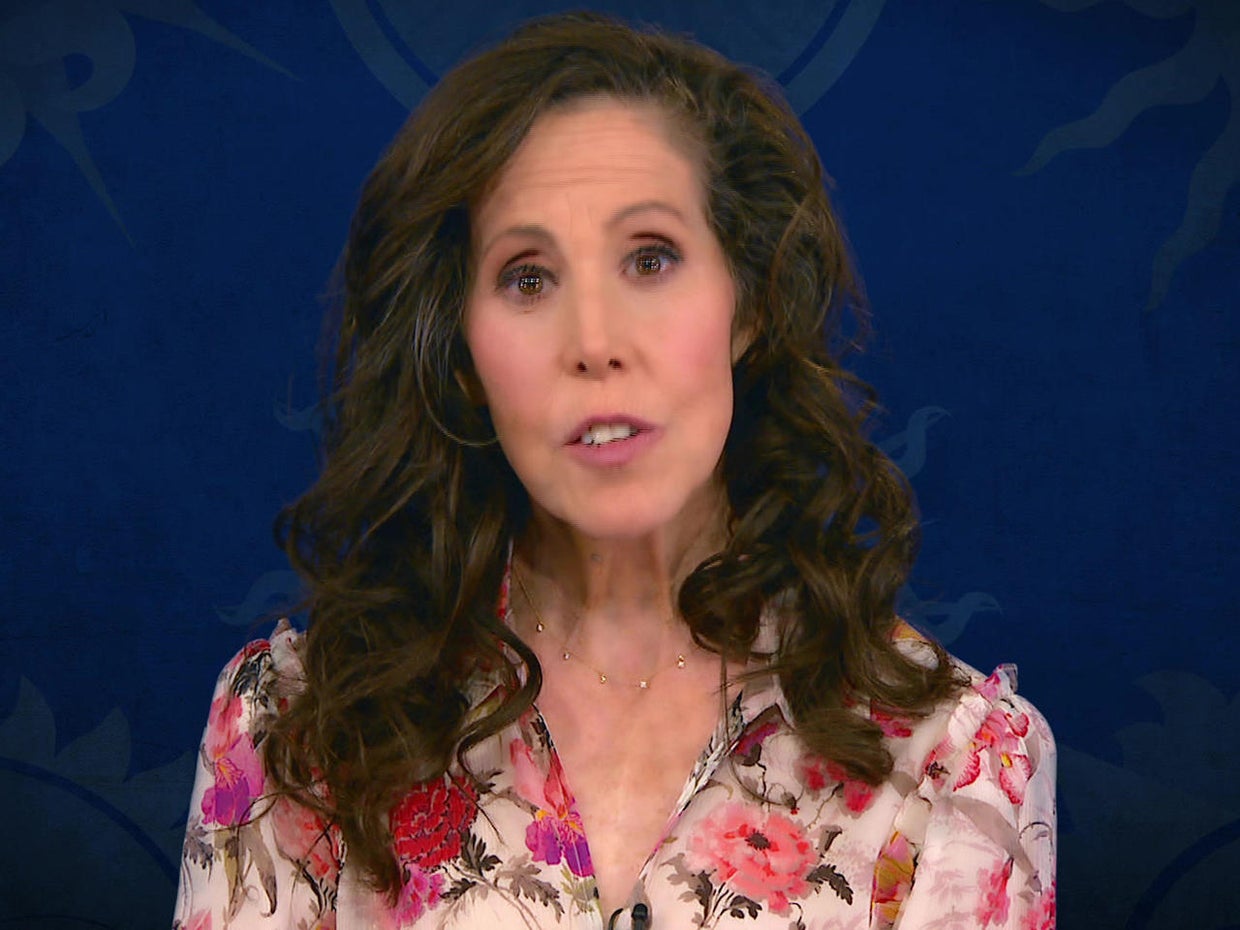 Author and two-time heart transplant recipient Amy Silverstein.
CBS News
But often this intense gratitude creates a veil of silence that hides the reality of transplant life.
The truth is, organ donation is a miracle. Transplant is not medicine.
In 40 years, there has been very limited change in the medications patients take daily to prevent rejection of their donor organs. These immunosuppressive drugs continue to wreak havoc on the body, dramatically increasing the risk of diabetes, kidney failure, dangerous infections, and yes, cancer.
And hidden behind all this is the immense gratitude recipients feel for their donor organs. When everything is given to you, there is subtle and obvious pressure to ask for nothing more.
This limits honest dialogue and removes a sense of urgency to make meaningful improvements to existing transplant drug systems.
Perhaps this is why the life expectancy of heart transplant patients has not changed significantly since mine First transplant in 1988.
Or why the federal agency metric for transplant success sets an embarrassingly low bar of one-year survival.
Or why research for new transplant drugs is consistently underfunded.
So, I'm speaking out now, while I still can, for change, and for all the transplant recipients I know who have died because of lack of medicine.
And these patients gave their lives for the donor family.
They deserve so much more.
And there is nothing ungrateful to say.

For more information:
amysilverstein.com Follow Amy Silverstein on Twitter, Facebook and Instagram "Sick Girl" by Amy Silverstein (Grove), available in hardcover, trade paperback, ebook and audio formats, via Amazon, Barnes & Noble and Indiebound
"My Glory Was I Had So Many Friends: A Memoir" by Amy Silverstein (HarperCollins), available in trade paperback, ebook, and audio formats, through Amazon, Barnes & Noble, and Indiebound
Story produced by Deirdre Cohen. Editor: Ed Givenish.

See more:
In his third heart
08:12
Trending news