Born just three days apart, basketball legends Charles Barkley and Michael Jordan were once best friends, but now they haven't spoken in years.
Barkley, who is famous for his opinions, told 60 Minutes correspondent John Wertheim that Jordan broke off the friendship over Barkley's comments about the Charlotte Hornets. Jordan owns an NBA team that was struggling to win games at the time.
"And what I've said, I think he doesn't have enough people around him to tell him, 'No,'" Barkley said. "And he was really upset, and we didn't talk."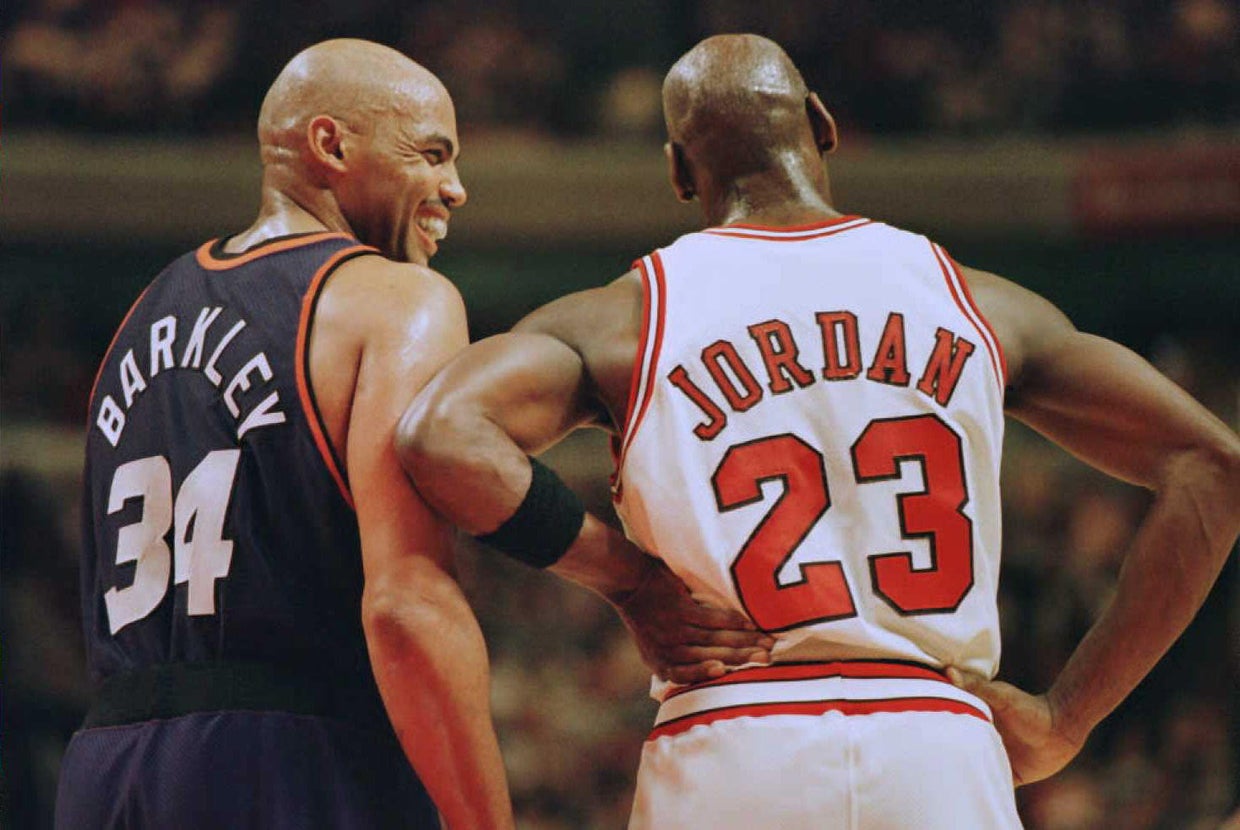 FILE: Phoenix Suns forward Charles Barkley (34) laughs at a foul call with Chicago Bulls guard Michael Jordan (23) during the first half at the United Center in Chicago, January 28, 1996.
BRIAN BAHR/AFP via Getty Images
For Barkley, who makes a living sharing his unsolicited opinions as an analyst on TNT's "Inside the NBA," there's no room for double standards.
"I'm going to do my job," he said. "Because I don't have credibility if I criticize other people in the same boat and don't criticize my best friend."
Jordan's greatness "doesn't entitle him to be a jerk," Barkley continued.
If their relationship is ever repaired, Barkley says the ball is in Jordan's court.
"He got my number," Barkley told Wertheim.
Jordan isn't the only one to find himself in Barkley's crosshairs. Sixty nights a year on "Inside the NBA," Barkley offers his opinion on everything from the Milwaukee Bucks to LeBron James, and no subject is off limits. Grizzlies star after Memphis Jay Morant was fired Barkley used the opportunity to address gun violence, flashing a gun in an Instagram Live video.
Charles Berkeley on the Double Standard on Race Issues
00:58
Barkley's tendency to share exactly what's on his mind started when he was still a young NBA player. Drafted by the Philadelphia 76ers in 1984, it didn't take long for the kid from Alabama to become as famous as he was for his outrageous rebounding.
His friends say it's a trait he inherited from his grandmother, who helped raise Berkley alongside his mother.
"She's got a grandma face," agreed a friend during a visit to Berkeley's hometown of Leeds, Alabama.
One of Berkeley's most infamous moments, though, came on the court, not because of a controversial opinion. While playing with the 76ers in New Jersey in 1991, he spat at a heckler and inadvertently hit a young girl. He called it the low point of his career.
"I'm suspended, rightfully so," Barkley said. "I was sitting in my hotel room, and I was like, 'You're the biggest loser in the world.'
He described it as a turning point. Barkley said his play was fueled by anger at his father, who left the family when Barkley was a year old, and Mrs. Gomez, a Spanish teacher who bullied him, preventing him from graduating the rest of his high school career. class
"I'm only going to play basketball 'cause I'm great at it and I love to play," Barkley said he vowed after the incident. "I'm getting all the dirt off my shoulders. Mrs. Gomez, bye! Dad, bye!"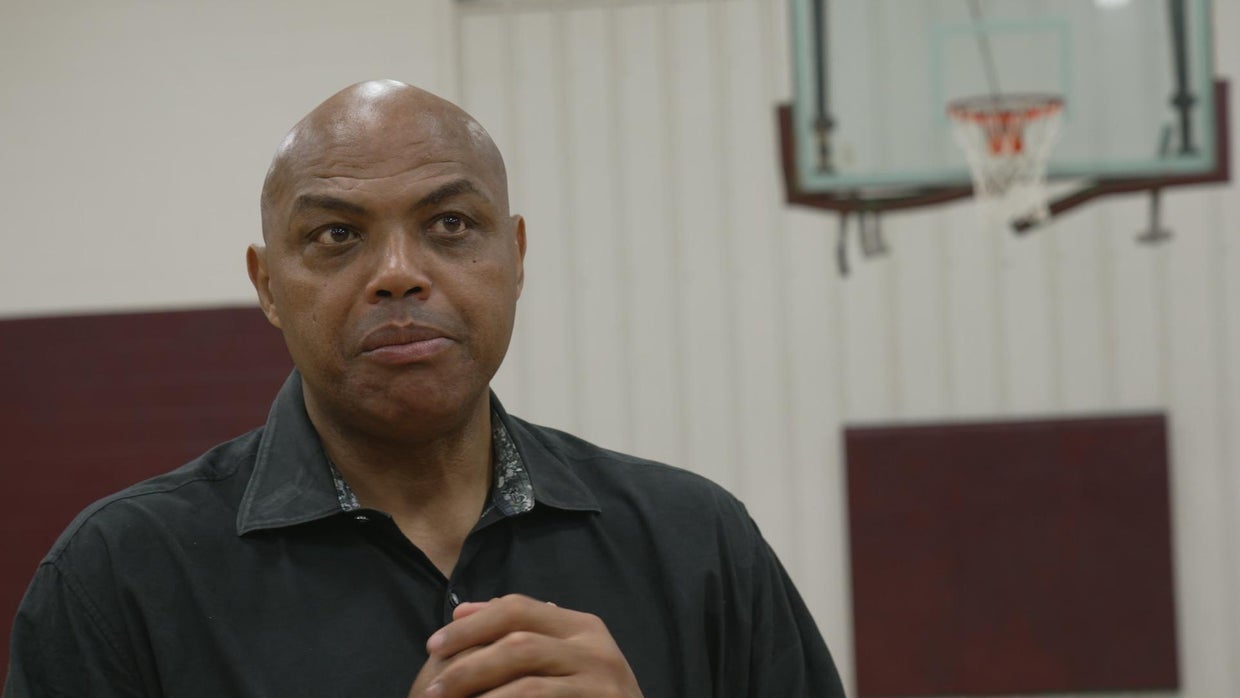 Charles Barkley
60 minutes
Shortly after, Barkley was traded to the Phoenix Suns where he was named MVP in 1993.
And months later Retirement In 2000, he began a broadcasting career providing blunt, provocative commentary and earning more than he did as a player.
Now 60, Berkley is focused on his own legacy. His daughter Christiana recently gave birth to a son named Henry. Barkley said he had never felt such joy. Every bit the proud grandpa, he made a video of Henry smiling to show the 60 Minutes team.
"It's the biggest thing that's ever happened in my life," Barkley said.
The experience of spending time with his grandson lived up to the hype, and Barkley said he's focused on spending as much time with Henry as possible.
"Then when he's older, I want him to Google me. I hope he does some research on me," Barkley said. "I'll be gone a long time ago, but I want her to know that I've done something in my life."
Trending news