A murder suspect who was wrongly released from a Charlotte, North Carolina jail has turned himself in, police said.
Jaylan Noah Davis, who is accused of shooting and killing Arthur Mikulski in November 2022 and is being held without bond, according to CBS News affiliate WBTV, was wrongfully released from the Mecklenburg County Detention Center on Thursday due to an erroneous court order.
Police said the errant order indicates that Davis' charges, which include murder and other violent crimes, have been dismissed, according to WBTV.
It is not clear how the error was made.
Sheriff McFadden is pleased that homicide suspect Jaylan Davis, who was wrongly released due to a court order that his charges were dismissed, turned himself in to Detention Center Central early Saturday morning. pic.twitter.com/jkS055ROgC
— Meck Sheriff (@MeckSheriff) April 15, 2023
Mecklenburg County Sheriff Gary McFadden said in a statement shared on Twitter that Davis turned himself in to the detention center early Saturday morning.
"I'm thankful that no one appears to have been hurt in this accident, although I'm sure it was an emotional rollercoaster for the families involved. Our criminal justice system will never be flawless, but we will learn and improve from this experience. Our process is accordingly." ," McFadden said.
He is being held without bond again, WBTV reports. His next court appearance is scheduled for April 17.
Trending news
Kerry Breen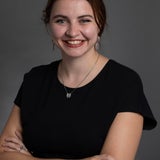 Thanks for reading CBS News.
Create your free account or login
For more features.