Forty-one years after the first NCAA Women's Gymnastics Championships, an HBCU has a team of its own
Fisk University in Nashville, Tennessee made history earlier this year after launching its gymnastics program — a first for a historically black college and university — and competing in the inaugural Super 16 event in Las Vegas.
Fisk announced the creation of the first-of-its-kind program more than a year ago. Corinne Tarver, who served as Fisk's athletics director and head coach of the gymnastics team, is no stranger to making history. She was the first black gymnast at the University of Georgia and in 1989 became the first black gymnast to win an NCAA all-around national title.
When he began his recruiting efforts, Tarver led with a simple question: "Do you want to make history?"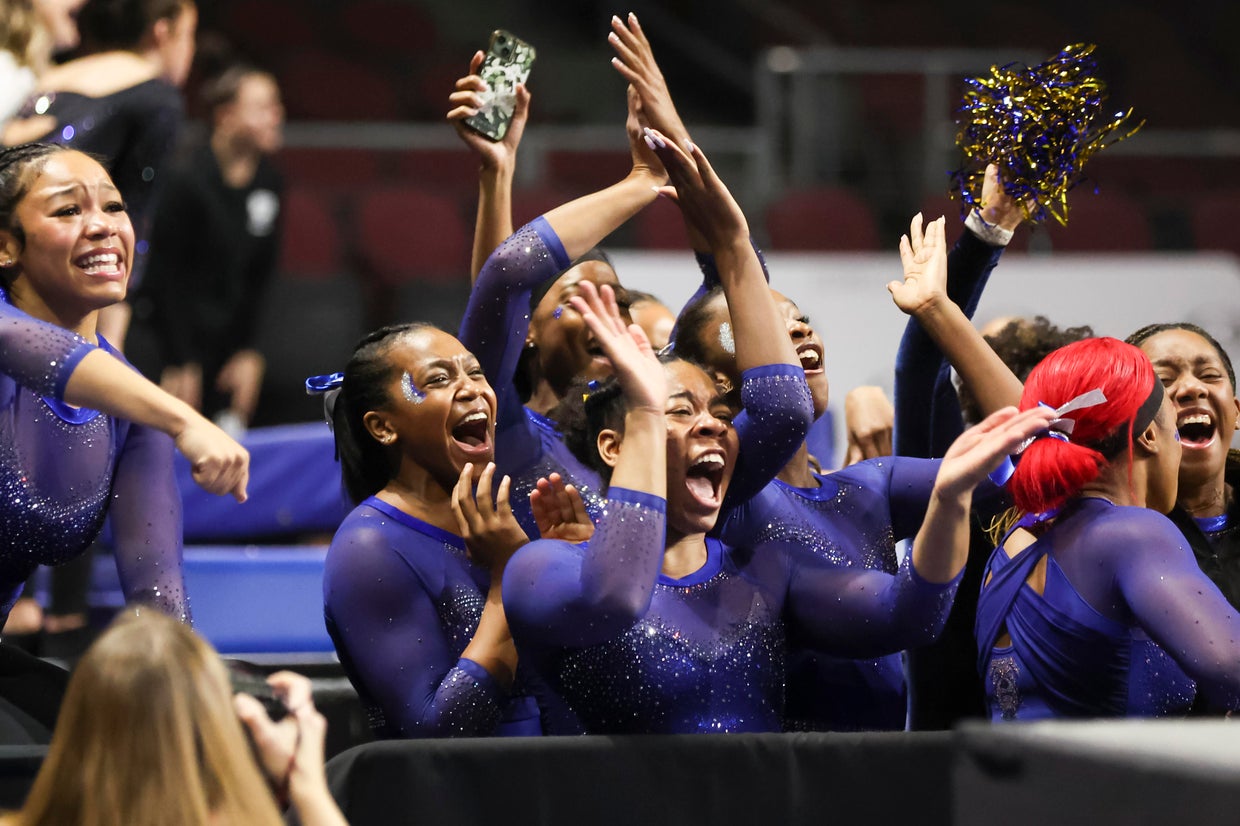 Members of the Fisk University team cheer during the Super 16 gymnastics meet Jan. 6 in Las Vegas. The Fisk women's gymnastics team became the first historically black college or university to compete at the NCAA level.
Chase Stevens / AP
Tarver said many gymnasts began reaching out to Fisk before he was hired and wanted to learn more about Fisk's program.
"When I was recruiting them, they had a lot of questions. I didn't have any answers to give them. I basically just said, we're all going to take a leap of faith together and we're going to make history," Tarver said.
It took him four months to assemble the inaugural team.
Morgan Price, a 17-year-old 5-star recruit, was among the gymnasts who expressed interest in Fisk's program. Price initially committed to the University of Arkansas, a top-20 Division I program.
"When I saw the opportunity, I knew it was made for me," said Price, who said it has always been a dream of hers to attend an HBCU and compete at a collegiate level.
About 10% of scholarships at the NCAA Division I level go to black gymnasts, an increase from 7% in 2012. Many of the leading faces of gymnastics over the past year have been African-American women. Konnor McClain, Shilese Jones and Olympic silver medalist Jordan Chiles claimed the top three spots at the US National Gymnastics Championships in August, becoming the first three black female gymnasts to stand on the podium.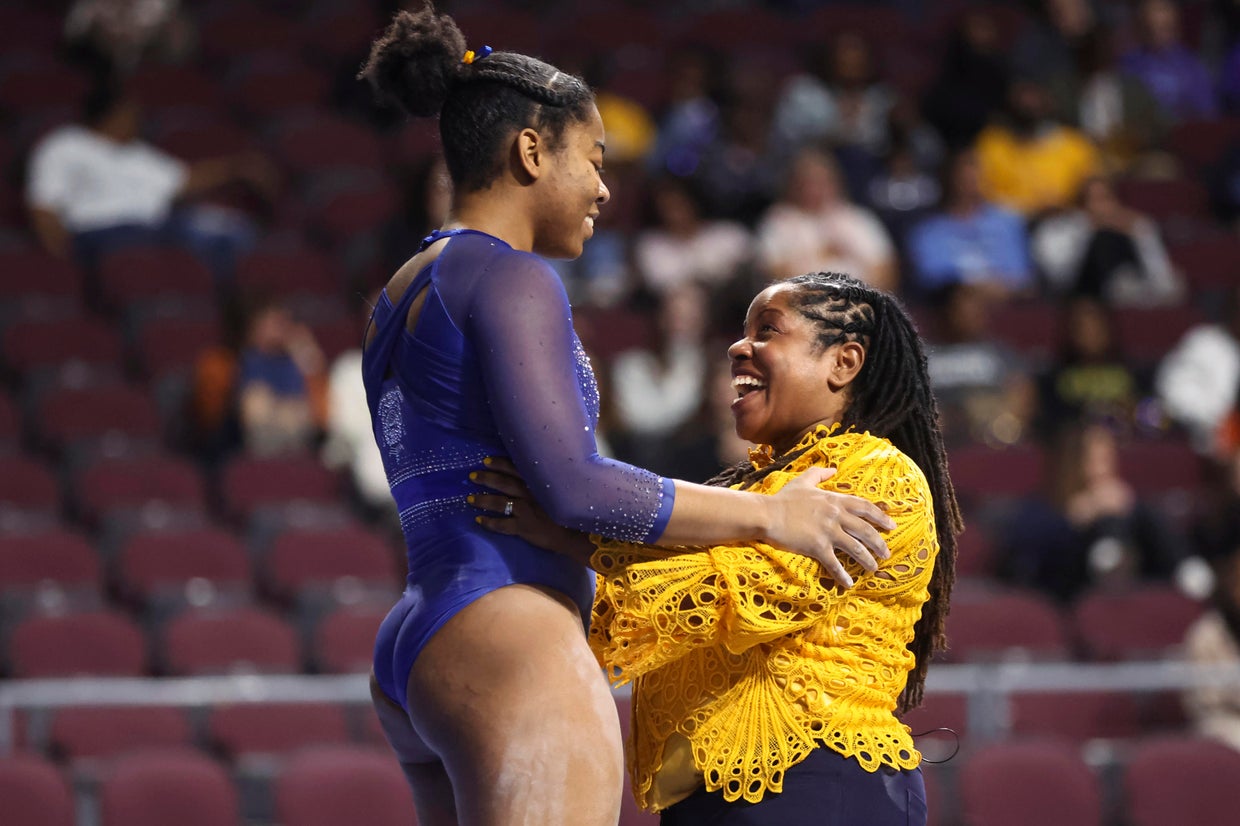 Fisk University coach Corinne Tarver, right, hugs Kiara Richmon after her balance-beam performance during a Super 16 gymnastics meet, Jan. 6, in Las Vegas.
Chase Stevens / AP
As the Fisk Lady Gymdogs continue to compete this season, the team has shown improvement week by week, winning their first home match against Greenville University last week and becoming the first HBCU to host an NCAA gymnastics competition.
"It shows that we're good enough like all the other schools," Price said. "I think some people counted us out, but we're just as competitive as any other school, and we train just as hard as any other school."
Fisk has received an outpouring of support from other schools, supporters and athletes such as three-time Olympian Dominic Dawes.
"The support from other HBCUs, like the HBCU world in general, has been amazing," Tarver said.
And now it seems others will follow Fisk into new horizons.
Last month, Talladega College in Alabama announced the creation of its program, becoming the second historically black college or university gymnastics team in years.
Trending news