Authorities in the Mexican resort of Cancun said Monday they had found four bodies in the city's hotel zone near the beach.
No information was immediately available on the nationalities or identities of the victims. The death announcement came less than a week later American tourist shot On foot to the nearby town of Puerto Morelos.
Prosecutors initially said three bodies were found Monday near a beachfront hotel in Cancun along Kukulkan Boulevard. They then added that a fourth body was found in the undergrowth of the same lot, bringing the death toll to four.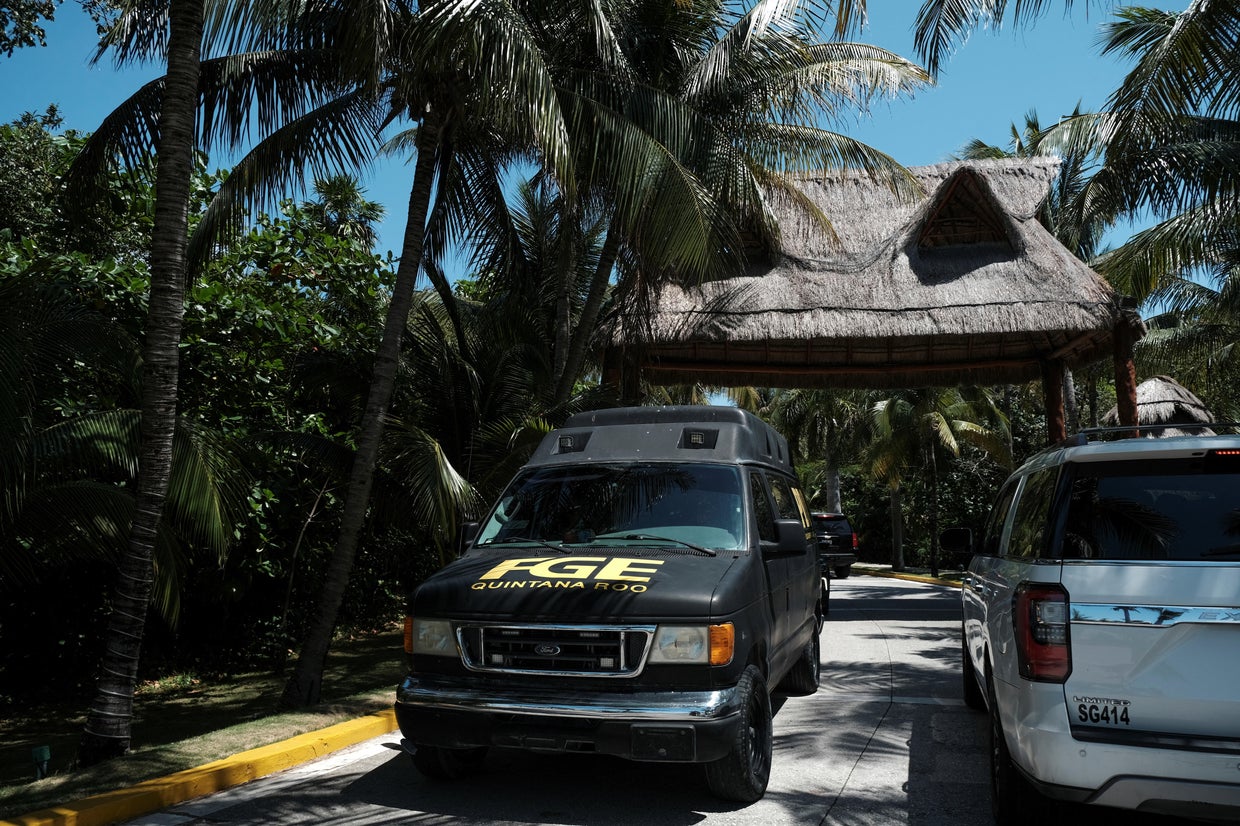 An Attorney General's Office vehicle leaves the Fiesta Americana Hotel after people were shot dead near the hotel's beach, in Cancun, Mexico, April 3, 2023, according to local media.
Paula Chiomante / Reuters
Photos released by Reuters show local police, the Mexican National Guard and a car belonging to the attorney general's office at the Fiesta Americana hotel.
Prosecutors in the Caribbean coastal state of Quintana Roo said two suspects had been detained in connection with the killings. They said the death is under investigation, but did not release a cause of death. Reuters and AFP reported that four people were killed by gunshot wounds.
"Authorities are working to shed light on the events and locate other possible participants in this crime," prosecutors said in a statement.
Last week in Puerto Morelos, an American tourist had several suspects and they shot him in the leg. The motive is under investigation. The injured man was taken to a Cancun hospital for treatment, and his injuries were deemed non-life threatening.
US State Department A travel warning has been issued Mexico's Caribbean beach resorts such as Cancun, Playa del Carmen and Tulum, which have been plagued by drug gang violence in the past, warned travelers last month to "take extra precautions," especially after dark.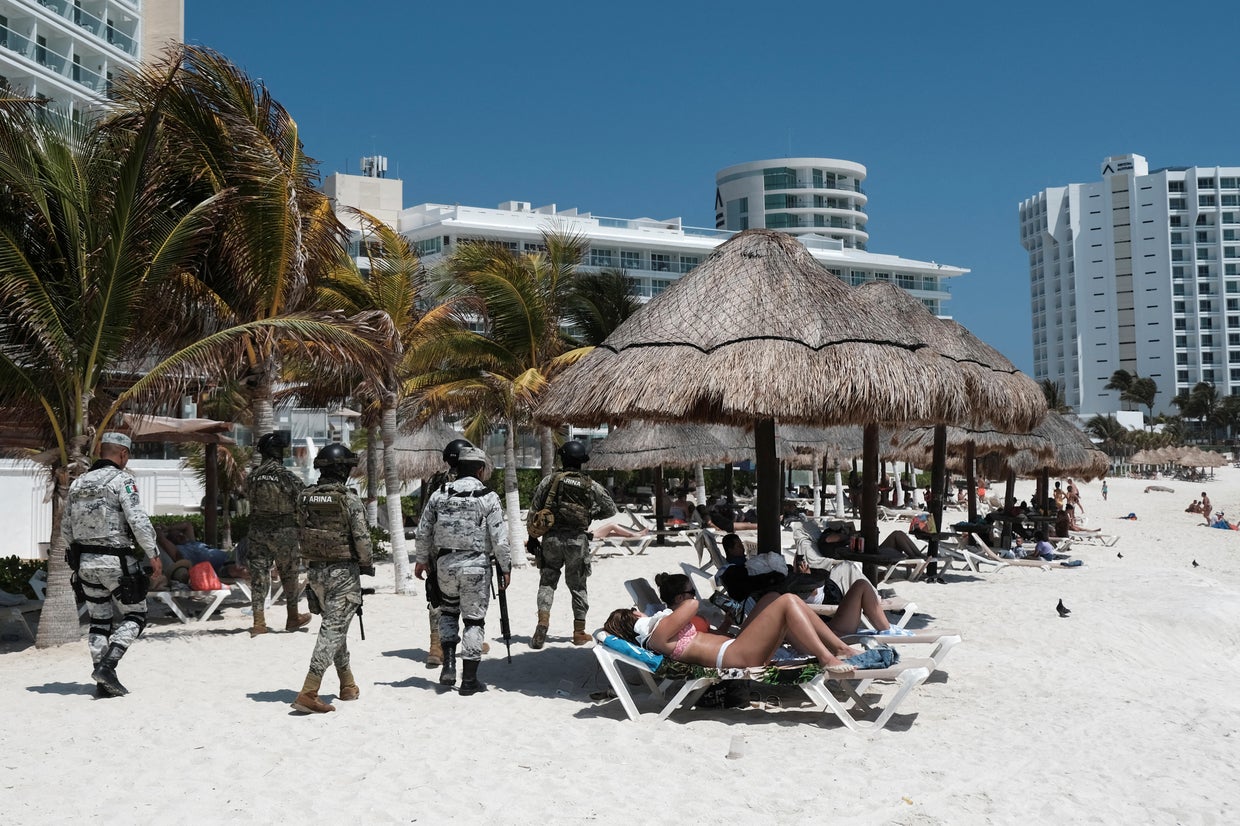 Members of the Navy and National Guard patrol Gaviota Azul Beach at the start of spring break, March 18, 2023, in Cancun, Mexico.
Paula Chiomante / Reuters
This warning came in view of this Kidnapping of four Americans in Mexico earlier this month. The State Department has posted a "Level 4: Do Not Travel" advisory for Tamaulipas, the Mexican state where the Americans were when they were abducted.
There has been a series of violence along the Caribbean coast, the crown jewel of Mexico's tourism industry.
In June 2022, Two Canadians were killed in Playa del Carmen, apparently due to debt among international drug and arms trafficking rings. Last January, two other Canadians were killed and one wounded when a gunman opened fire at a resort near Cancun.
In March 2022, a British resident of Playa del Carmen was shot dead in broad daylight while traveling in his car with his daughter.
In October 2021, further south in the quiet destination of Tulum, two tourists – one California travel blogger The Indian-born and other Germans – were killed when they were apparently caught in the crossfire of a gunfight between rival drug dealers.
The following month, two suspected drug dealers were killed in a shootout that sent swimsuit-clad tourists fleeing in panic from a beach near Cancun.
AFP contributed to this report.
Trending news