Colombia's police chief says he and other officers use ghosts and prayers to combat crime and the country's most powerful criminals, including drug cartel leaders. Pablo Escobar.
Sitting in his office surrounded by crucifixes, statues of the Virgin Mary and other Catholic symbols, Gen. Henry Sanabria told local media on Saturday that these religious practices have helped police the South American country during the past 50 years of armed conflict.
#ElGeneralContraElDiablo Director General of Police Henry Sanabria has revealed how his fight against the devil: exorcism is the main weapon in the war against criminals. This is a fascinating story.
Details ➡️ https://t.co/hpk51czcs2 pic.twitter.com/tnLQYHZYvn
— Semana Magazine (@RevistaSemana) March 26, 2023
As an example, he recalls the police raids that killed Escobar (in 1993), FARC guerrilla leader Alfonso Cano (2011) and its military chief known as "Mono Jojoy" (2010).
"Satan exists for sure. I saw him. I felt him," Sanabria said in an interview with Semana magazine, making the sign of the cross at every mention of Satan.
A small group of unarmed police officers were recently surrounded by hundreds of violent protesters, he told the magazine. Sanabria said he arrived at the scene and pulled out a cross.
"They took everything and left," Sanabria said. "The police looked at me. They didn't dare ask me what happened."
Sanabria claimed the criminals used witchcraft and in one operation a police officer managed to kill one of them by "praying while shooting".
His remarks sparked a heated debate on social media in Colombia, a secular country with a Catholic tradition.
President Gustavo Petro did not express concern.
"We know the beliefs of the general public, but we try to make sure that those beliefs don't affect the rules, it's that simple," he said. "I think he respected them, as far as we know."
The police chief's earlier statement also sparked controversy.
Sanabria spoke out against abortion, which is legal in Colombia up to the 24th week of pregnancy, and the use of condoms, which he called an "abortionist method".
Last October, she described Halloween as a "satanic" holiday and wrote a tweet about Women's Day on March 8 that was accused of being sexist.
"A woman's charm pleases her husband and if she is rational, she makes it last. An intelligent woman is a gift from the Lord," he wrote.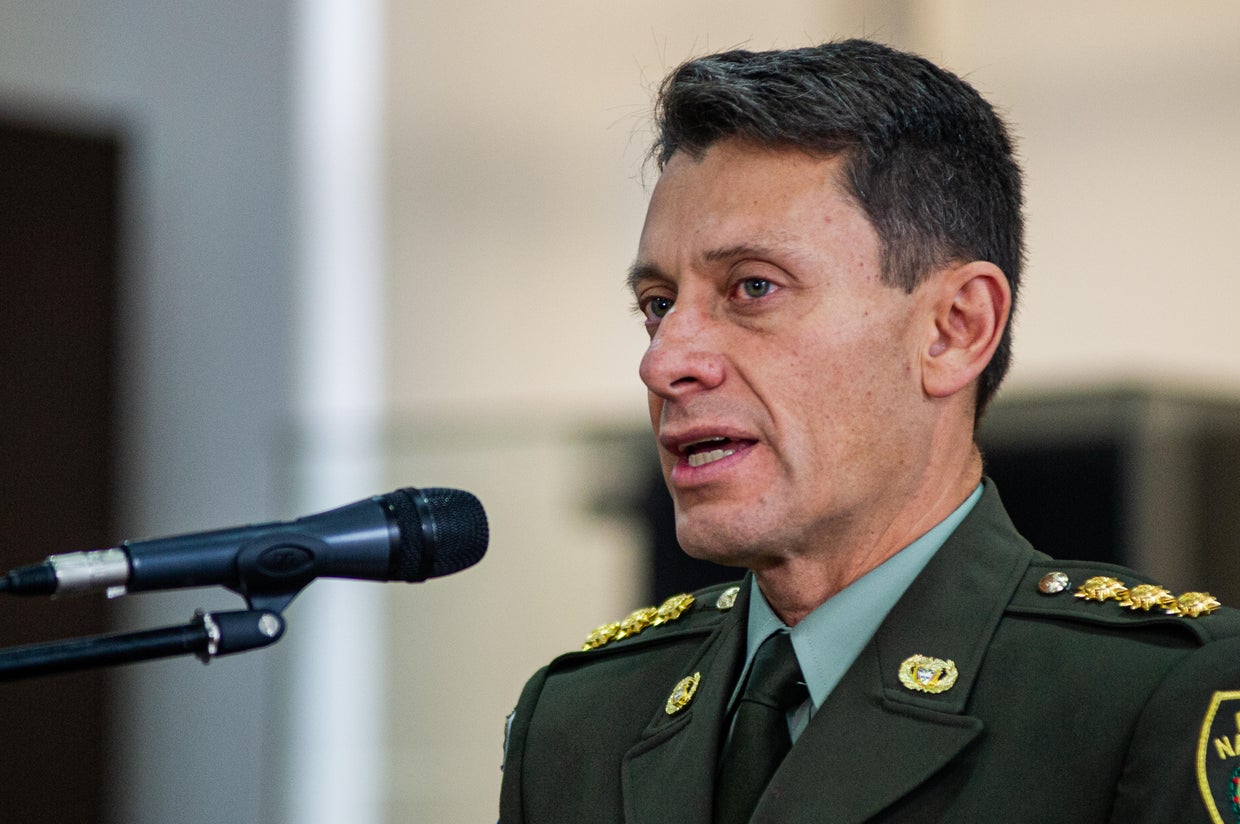 Colombian Police Director General Henry Sanabria speaks at a press conference in Bogota, Colombia, a day after his motorcade was attacked during anti-government protests on October 24, 2022.
Sebastian Barros/NurPhoto via Getty Images
In recent days, Colombia has used more traditional methods to combat crime and drug trafficking. Earlier this month, the country's navy intercepted two so-called "Narco Subs" — Semi-submerged ships that carry large loads of cocaine. There was also a ship Two corpses On board.
Trending news