Will genealogy sites help solve cold cases?
Police hope the genealogy sites will help solve more cold cases
02:45
After nearly four decades, a cold case in eastern Missouri has been solved, thanks to DNA evidence. Authorities in Lincoln County announced this week that a DNA match identified the victim as Jack Langenekert, 50, a real estate agent in the St. Louis County town of Florissant.
Langenekert was reported missing in 1982, and officials said that shortly after his disappearance, his car was located at the St. Louis airport. The body was found in 1984, wearing a pinstripe suit and tie. The victim was shot in the back of the head.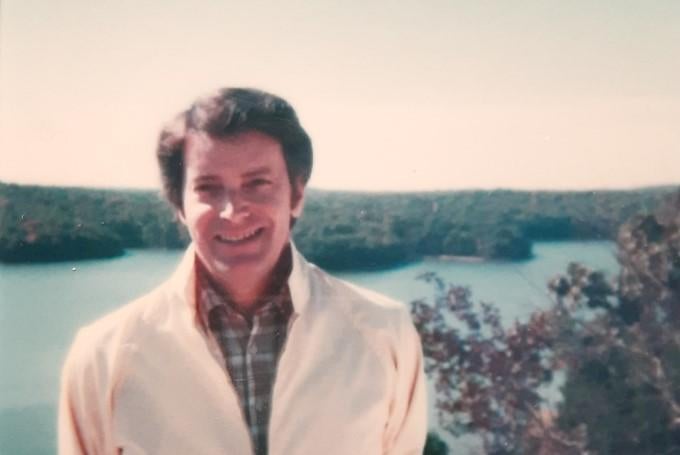 Jack Langenekert
Lincoln County Sheriff's Office
Officials with the Lincoln County Sheriff's Office said during a news conference Wednesday that forensic genetics led to the identification of the victim. The technology identifies DNA by comparing it to genetic profiles in genealogical databases.
The Lincoln County Sheriff's Office said it is working with Southeast Missouri State University and Othrum Inc., a Texas-based company that specializes in forensic DNA sequencing, in an effort to solve the cold case. Anthropology students at the university "discovered the remains and were able to refine age-at-death estimates and other aspects of biological profiles."
DNA was extracted from the remains and Othrum was able to generate new leads, which were given to investigators. Eventually, detectives were able to meet, interview, and eventually obtain family DNA samples that ultimately confirmed the murder victim as Langeneckert.
Capt. David Hill said detectives are working to determine who killed Langenekert, whose body was found on a farm on June 11, 1984.
"While the cause of death is known, the cause of death is unknown," the sheriff's office said in a news release issued Thursday. "Thanks to the collaboration between government and private partners, we are able to pursue justice for Jack and his family."
Anyone with information on the case is asked to contact the Lincoln County Sheriff's Office at (636) 528-8546.
Trending news
Thanks for reading CBS News.
Create your free account or login
For more features.