Comcast announced Sunday that NBCUniversal Chief Executive Jeff Schell will leave the company following an investigation into allegations of an "inappropriate relationship."
"The company and Jeff Shell, chief executive officer of NBCUniversal, have mutually agreed that Mr. Shell will be effective immediately following the company's investigation led by outside counsel into allegations of inappropriate conduct," read a statement from parent company Comcast.
The company did not specify what "inappropriate behavior" had occurred, although Shell confirmed in a statement that it was related to a relationship with a woman at the company.
"Today is my last day as CEO of NBCUniversal. I had an inappropriate relationship with a woman at the company, which I deeply regret," Shell said in the statement.
"I am truly sorry that I let my Comcast and NBCUniversal colleagues down, they are some of the most talented people in the business and it has been a privilege to work with them over the past 19 years," he added.
Shell was a high-powered media executive who oversaw NBCUniversal's entertainment and news divisions as the company moved aggressively to compete with streaming services.
His departure adds to other high-profile departures of media executives removed from their leadership positions in recent years following misconduct investigations.
In February 2022, Former CNN president Jeff Zucker has resigned A "consensual relationship" with a colleague followed which he failed to disclose from the start.
Former Fox News CEO Roger Ailes has resigned In 2016, less than a month after that Former Fox News anchor sues Gretchen Carlson for sexual harassment.
The former CEO of CBS, Leslie Moonves, left the company in 2018 Followed by allegations of sexual harassment and misconduct.
Trending news
C nuts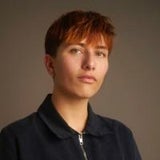 Thanks for reading CBS News.
Create your free account or login
For more features.