when King Charles III And his wife, Queen Consort Camilla, is crowned on May 6. The coronation ceremony will be resplendent with crowns and other historical relics of the monarchy's vast wealth.
King Charles' net worth has risen to around $2.3 billion, according to The Guardian, which said it had worked with 12 experts to conduct the first "comprehensive audit" of the monarch's assets, which range from country properties to race cars and jewellery.
Yet one of her most prized possessions is something intangible: Charles' exemption from UK inheritance tax, which would have otherwise eaten up 40% of his inherited wealth. Queen Elizabeth II was worth $500 million when she died last year, largely from her ownership of Balmoral Castle in Scotland and Sandringham House in England, as well as art, gems, investments and real estate, Forbes estimated last year.
Not everyone pegs Charles' wealth at such a sky-high valuation as The Guardian. The UK's Sunday Times estimated his net worth at around $750 million. Part of the challenge in assessing the monarch's wealth is that many of her financial assets are not publicly disclosed, while other assets may appear to be owned by the monarchy but are actually UK property, the Guardian noted.
Here's what we know about King Charles' wealth.
Duchy of Lancaster: $820 million
The duchy consists of private estates owned by the monarch that cover around 45,000 acres across England and Wales, from castles such as Lancaster Castle to commercial properties in London's Savoy precinct.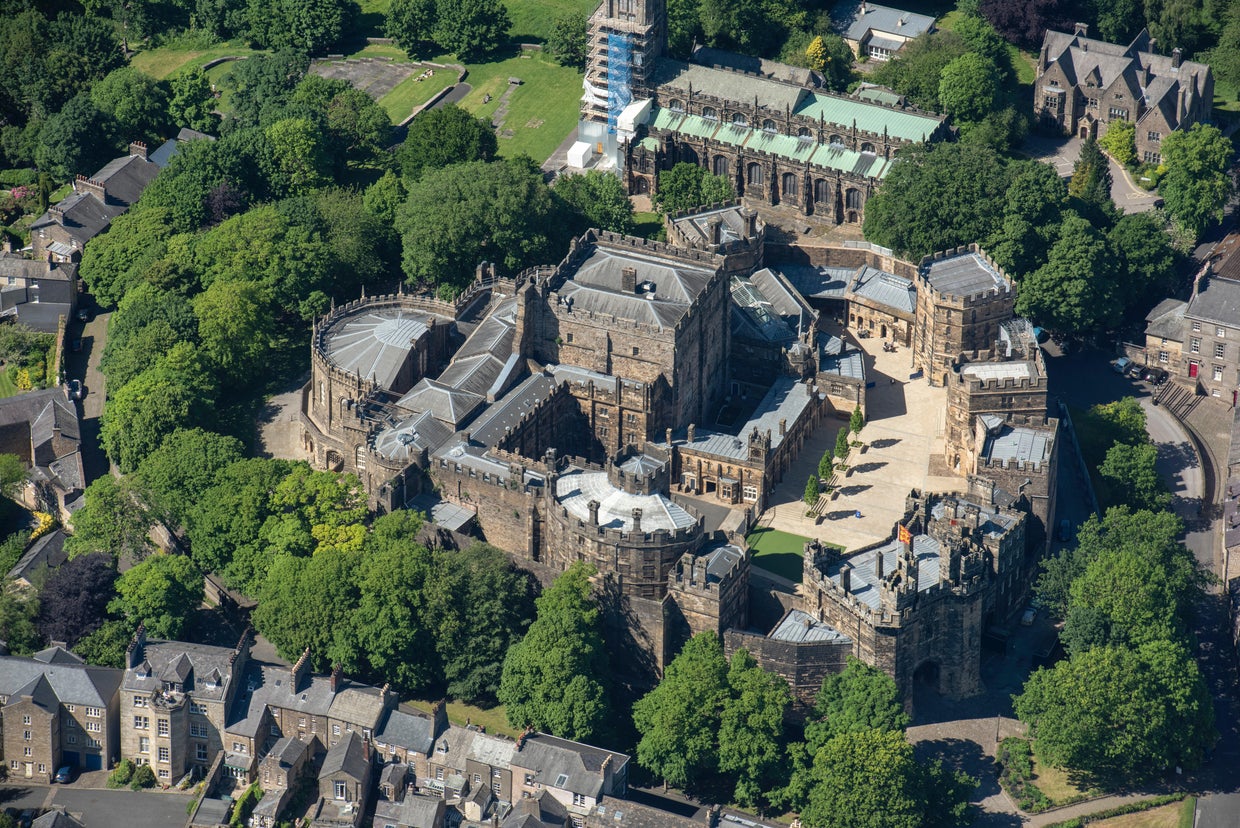 Lancaster Castle, Lancashire, 2021.
Damian Grady/Getty Images
The estate gave Queen Elizabeth about $140 million in profits in the five years after her death, the Guardian noted. The asset value of the sprawling group of properties is about $820 million, it is estimated.
Personal net worth: $670 million
A 94.4-carat pear-cut diamond will appear in the tiara worn by Queen Consort Camilla at the coronation – representing one of Queen Elizabeth's privately owned gems that is now in Charles' estate, according to The Guardian.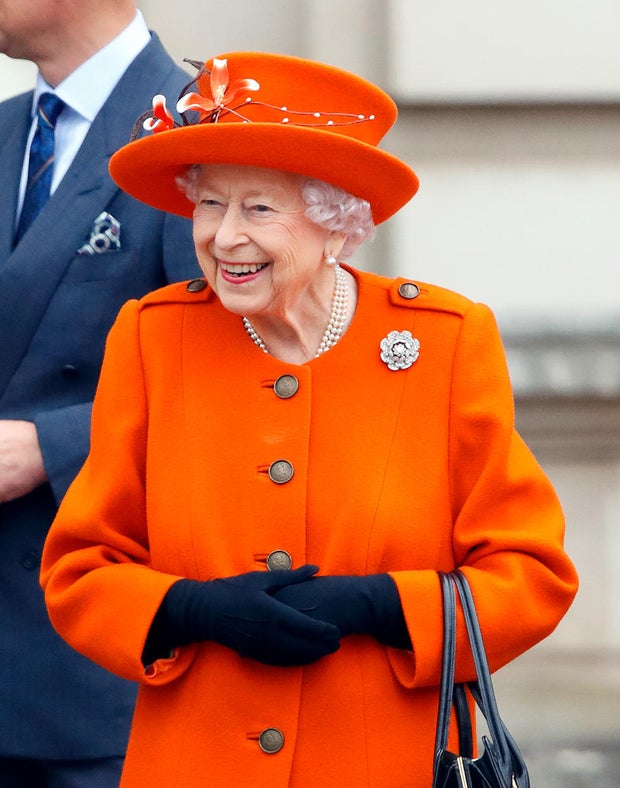 Queen Elizabeth II (Patron of the Commonwealth Games Federation), wearing her Nizam of Hyderabad diamond rose brooch, attends the launch of the Queen's Baton Relay for the XXII Commonwealth Games, Birmingham 2022 at Buckingham Palace on October 7, 2021, in England.
Max Mumby/Indigo/Getty Images
Together, the 54 privately owned jewels are worth about $670 million, the Guardian estimates. The diamond that will sit in Camilla's crown is one of two jewels known as the "Lesser Stars of Africa," both of which are usually found in a brooch, which the Guardian estimates could fetch more than $226 million.
The Crown Jewels — many of which will be on display at the coronation — are owned by the state and not part of Charles' estate.
Balmoral and Sandringham: $415 million
Charles inherited Balmoral, the Scottish estate where Queen Elizabeth died last year, and an estate in Sandringham, Norfolk, from his mother.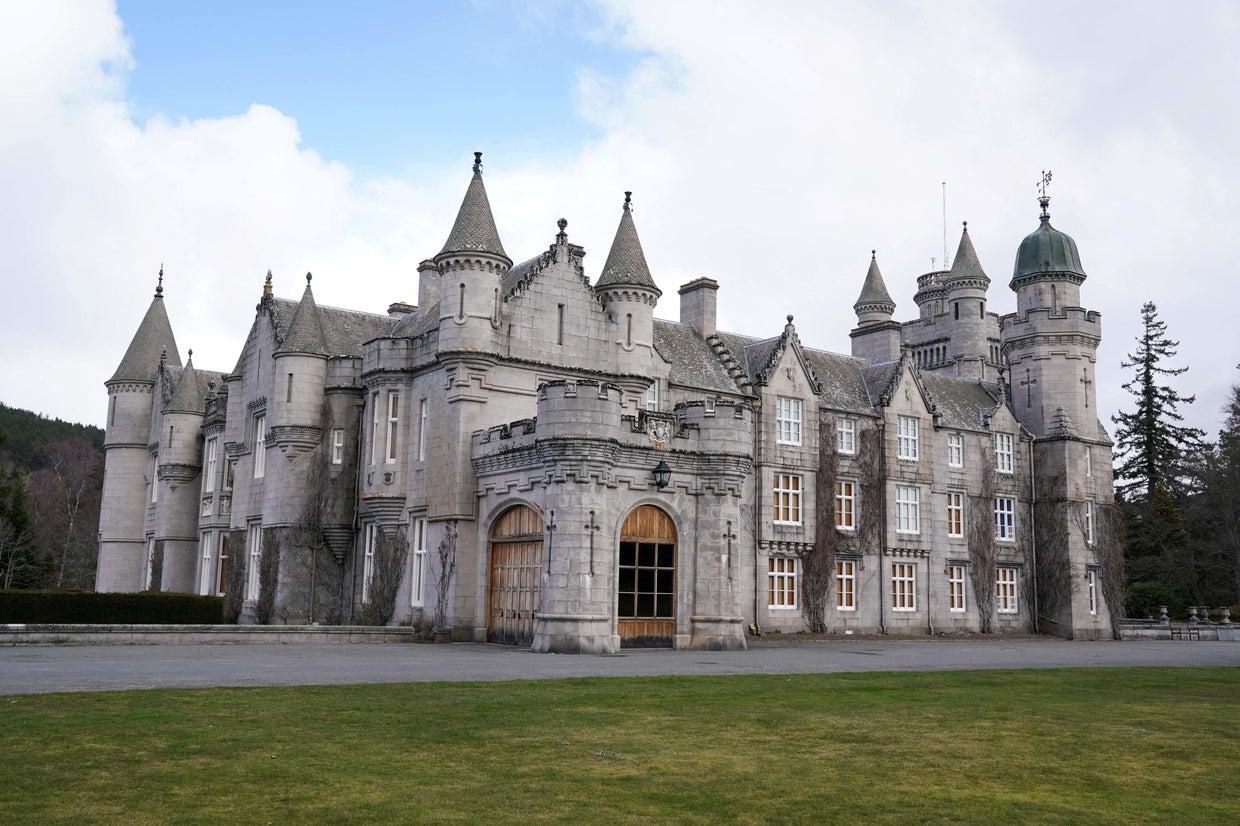 Balmoral Castle pictured near Ballater on March 30, 2022.
Andrew Milligan/Pool/AFP via Getty Images
Other royal properties known as residences of the monarchy are not actually owned by the monarch, such as Buckingham Palace and Kensington Palace, which are owned by the state.
But Balmoral, with 53,000 acres of land, is valued at $100 million, while Sandringham, which includes farmland and rental properties, is valued at $315 million.
Race horses, a stamp collection and art: $190 million
Queen Elizabeth owned around 70 descendants, worth The Guardian at $34 million.
The king also owns a stamp collection, called the Royal Philatelic Collection, which is considered one of the best in the world, the newspaper noted. It includes rare stamps from Laos, Canada and other countries, valued at $125 million.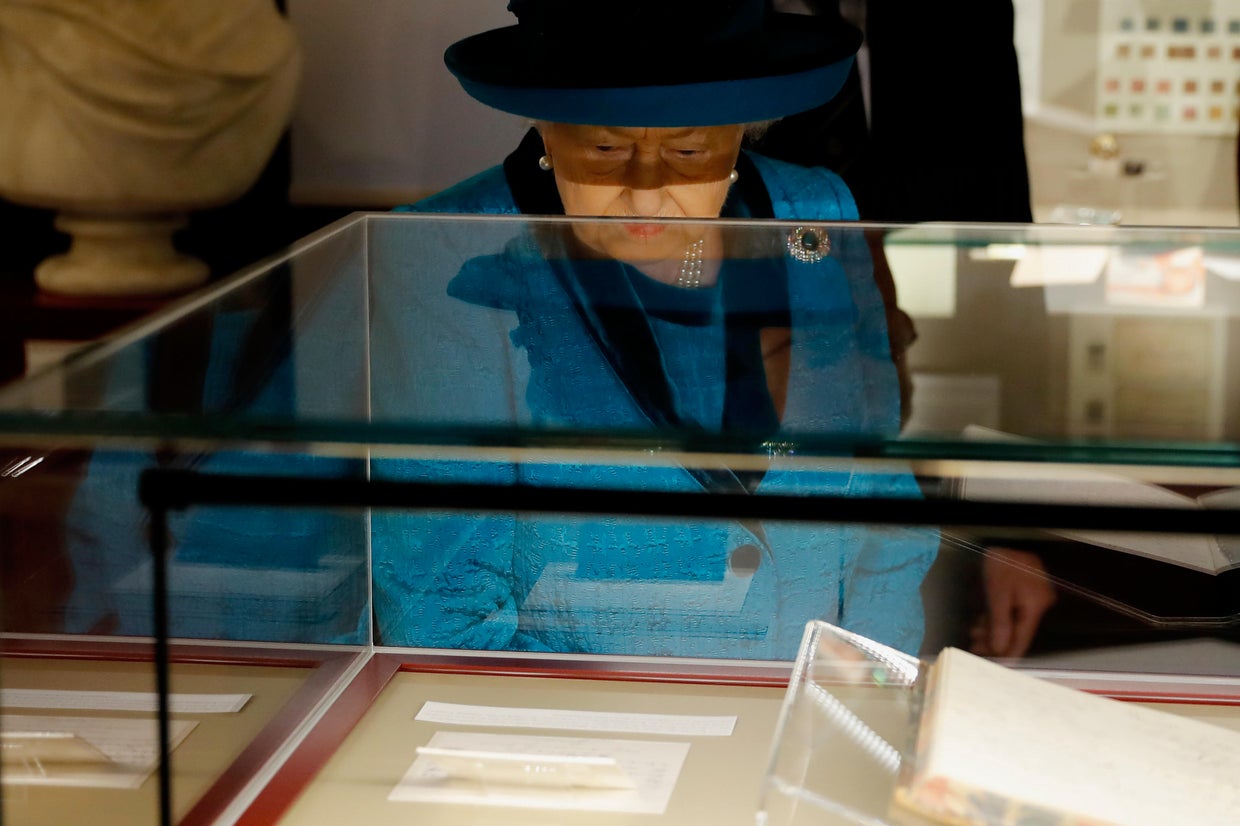 Britain's Queen Elizabeth II explores the collection at the Royal Philatelic Society's new headquarters in London on November 26, 2019.
Tolga Akmen/Pool/AFP via Getty Images
Art by artists including Monet, Chagall and Dali is worth another $30 million, the publication said.
Investment: $180 million
According to The Guardian, King Charles also likely has significant wealth in stocks and other investments. Based on a 1993 study of royal family shares in FTSE 100 companies, it is estimated at $180 million. If King had held on to these investments, they would be worth $150 million today, the paper said.
Assuming the crown's personal income is offset by the stock market throughout the year, the monarch likely has at least $180 million in stocks and other investments, it noted.
Rolls-Royce, Bentley and other cars: $8 million
The Guardian said it had identified 23 cars at Buckingham Palace and the Royal Mews in Sandringham, although not all of them belonged to Charles personally.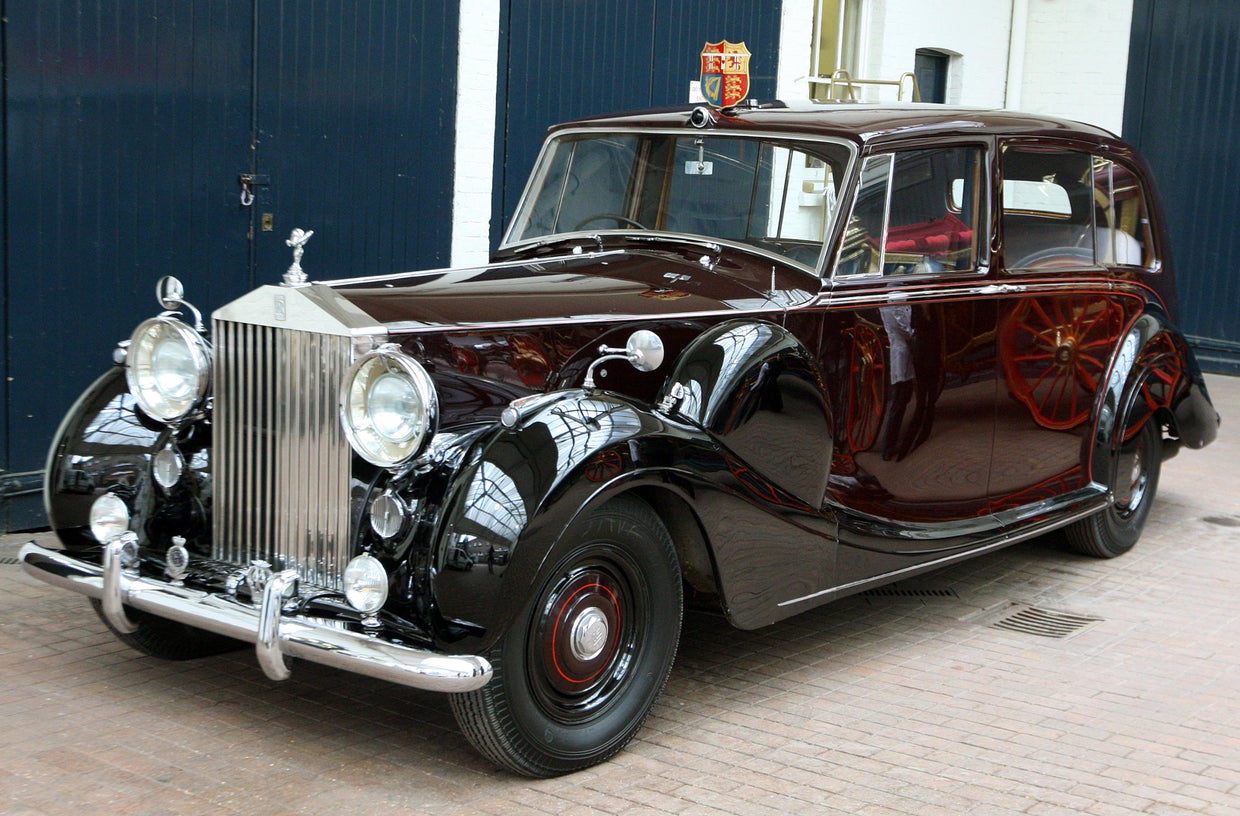 A Rolls-Royce state car is pictured at the Royal Mews in central London on March 21, 2011.
Dominic Lipinski/AFP via Getty Images
One of the personally owned cars is a 1950 Rolls-Royce Phantom IV, one of only 18 made by the manufacturer, and which was purchased by Queen Elizabeth and Prince Philip before her coronation. The Guardian estimates the car is worth around $3 million. It also estimated the value of the King's privately owned car at $8 million.
Coronation of King Charles III
more and more

Source link