Louisville's mayor and police chief were shot
Louisville's mayor and police chief in the bank shooting
04:35
Who is the gunman? Shots were fired at a branch of the Old National Bank in Louisville, Kentucky, legally purchased the weapon last week Monday, Louisville Metro Police Department Chief Jacqueline Guinn-Villarelle said at a news conference Tuesday.
Gwinn-Villaroel said the 25-year-old shooter, who is a Bank employeeBought the weapon from a local dealership on April 4th. Officers Identified the weapon As an AR-15.
Five people were killed and eight injured when gunmen opened fire inside the bank on Monday morning. He was killed by police after an exchange of gunfire with officers, who responded to the scene within three minutes. One officer was in critical condition with a gunshot wound to the head, officials said Tuesday. Three more people Hospitalization.
Gwinn-Villaroel said Tuesday that the shooter's home had been searched. He did not go into specifics about what investigators found. Officers also fired shots, they said Livestreamed on social media.
Trending news
Kerry Breen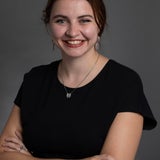 Thanks for reading CBS News.
Create your free account or login
For more features.