Robert Castillo accused of stabbing wife at Bible study
Robert Castillo accused of stabbing wife at Bible study
02:05
CBS Minnesota A man accused of stabbing his wife to death during a home Bible study earlier this week has been charged with murder. Report.
The Ramsey County Attorney's Office charged Robert Castillo, 40, of St. Paul, with second-degree murder in connection with Tuesday's incident. stabbing.
CBS Minnesota, citing criminal charges, reports St. Paul police officers responded to the residence at 9 p.m. on a report of a stabbing. When they arrived, they found 41-year-old Karina Woodhull with serious injuries to her torso, chest and arms. Castillo was pinned to the floor by several people, police said.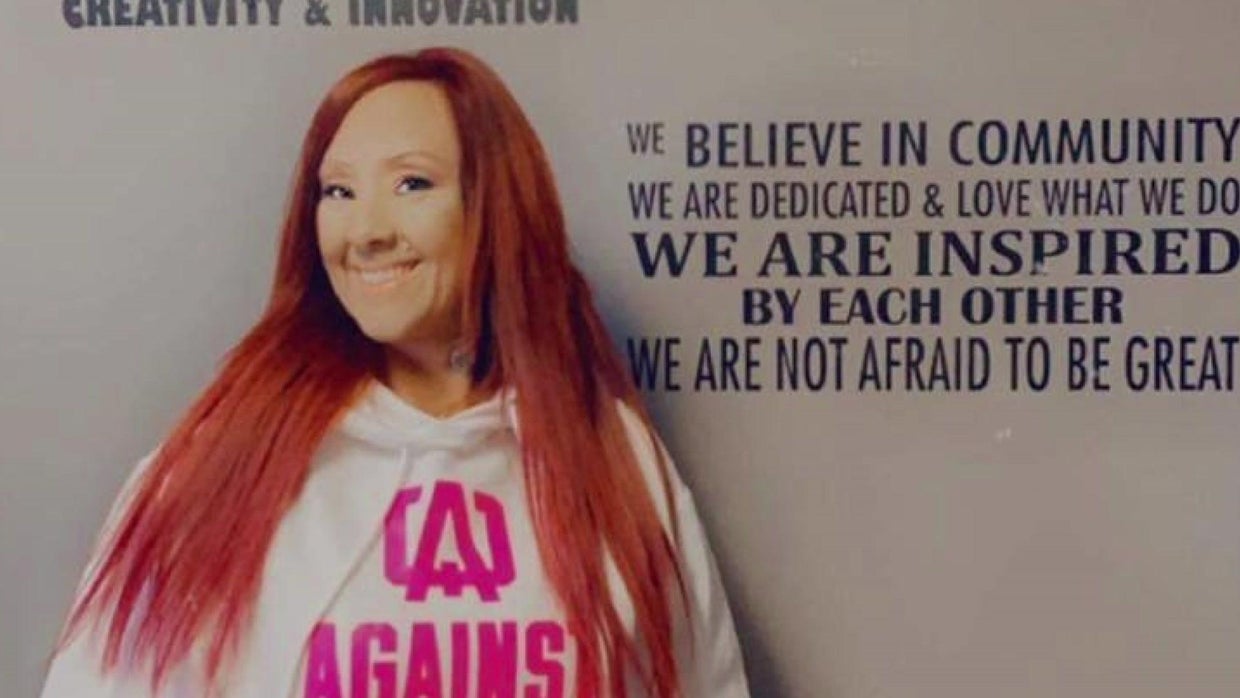 Karina Woodhull
CBS Minnesota
Woodhull was treated at the scene and taken to Regions Hospital, where he was pronounced dead.
Castillo's sister told police she held a Bible study at home with family members on Tuesday nights. He said Woodhull and Castillo arrived and sat together on a couch, the complaint said.
At one point, Castillo whispered something in Woodhull's ear and then pulled out a knife and stabbed him repeatedly, the complaint said.
Castillo was then confronted and disarmed by family members. Another witness to the Bible study said they believed Castillo would have stabbed the others if he had not been unarmed, the complaint said.
The Ramsey County Medical Examiner's Office ruled Woodhull's death a homicide due to multiple blunt force trauma.
The complaint states that Castillo had an active warrant for his arrest at the time of the stabbing and recently failed to appear at a pre-trial hearing for a fourth-degree assault charge in Washington County. He allegedly assaulted a prison guard while incarcerated at Stillwater. He also has eight prior felony convictions including first-degree assault, second-degree assault, possession of a firearm by an ineligible person and second-degree burglary.
Castillo was convicted of second-degree assault for beating the alleged mother of his child with a hammer, causing substantial bodily harm.
According to the complaint, Castillo spoke briefly with investigators, telling them he and Woodhull had been legally married for several years and lived together until a month ago. Castillo would not say why they no longer lived together and requested his attorney, so the interview ended.
Castillo's brother, who was also in Bible study, told police Woodhull and his brother were having marital problems.
Woodhull is survived by his five children.
CBS Minnesota reports that he also leaves behind a community of recovering addicts who describe him as an inspiration. Phil Tyler, founder of Against All Odds Ministries, told the station that Woodhull shared these words with the group: "God brought my life back from the ground to freedom, redemption and forgiveness. Turned despair into hope, despair into salvation, my pain into purpose."
Against All Odds Ministry is working to raise money to support Woodhull's family, including his children.
"Sometimes it takes courage to step out of our comfort zone, and I always tell people your story can change someone's life," Tyler said. "Karina treated people with love and enthusiasm and was a beacon of hope for people."
If convicted of the murder charge, Castillo faces up to 40 years in prison.
For anonymous, confidential help, people can call the National Domestic Violence Hotline at 1-800-799-7233 or 1-800-787-3224.
Trending news