Three people were killed and three others injured in a house fire near Auburn, Georgia early Saturday morning after multiple propane tanks exploded, officials said.
Just after midnight, firefighters responded to reports that an explosion had occurred at a home on Hidden Acres Road in the Winder area and that multiple people were trapped, Barrow County Emergency Services said on its Facebook page.
Barrow County Fire Chief Alan Shuman told the news outlet that "the house was exploding inside" when firefighters arrived just after midnight.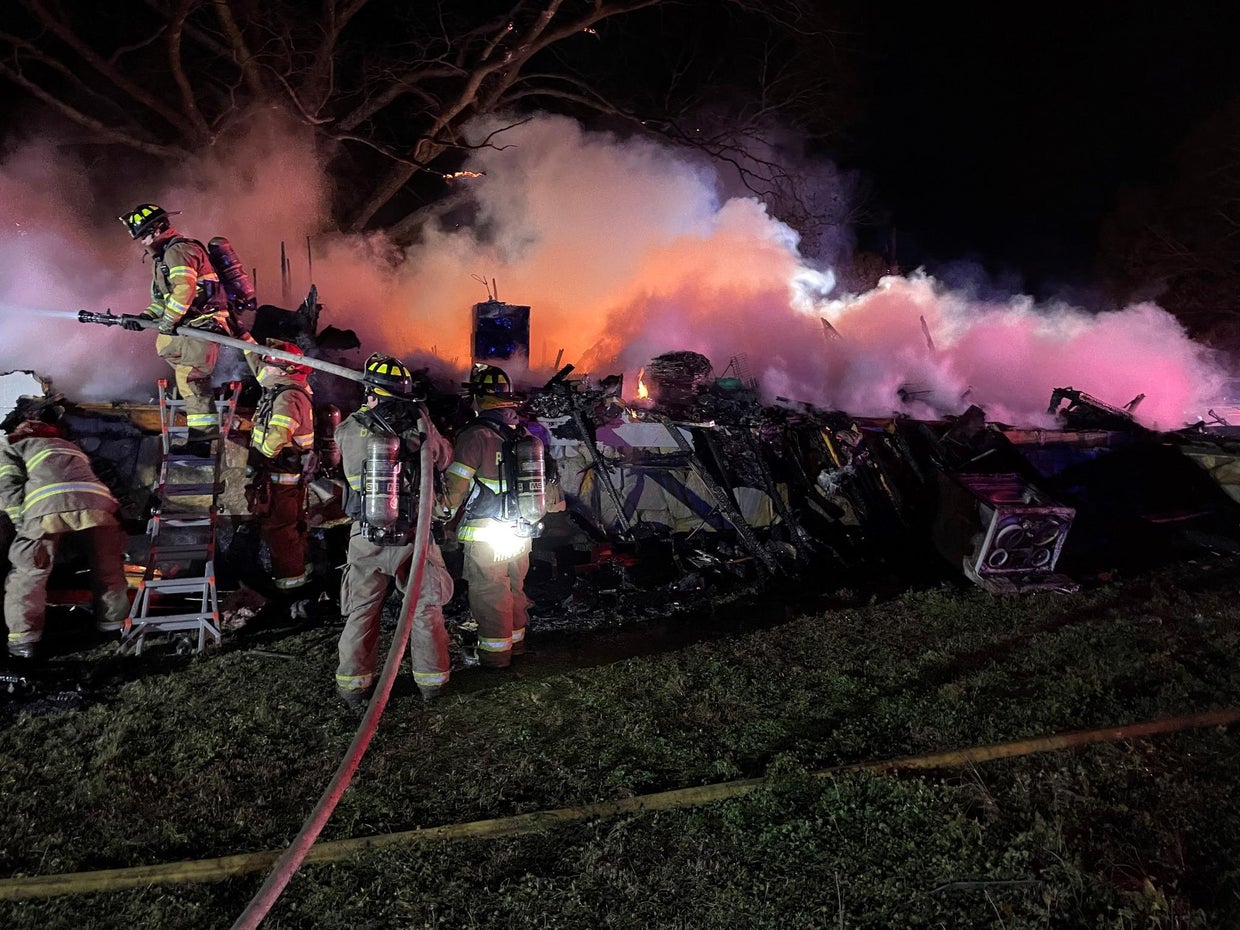 3 killed in Georgia house fire after multiple propane tanks explode March 11, 2023.
Photo via Barrow County Emergency Services
Shuman said that the house collapsed in the fire. Barrow County Emergency Services said two patients were taken by ambulance and a third by helicopter to area hospitals. Their status has not been confirmed.
Three people were found dead inside the home, Barrow County Emergency Services said. Officials did not release the names of the casualties.
"This is a very tragic incident that has resulted in loss of life and injuries to others," Shuman said. "Firefighters and medical personnel did an excellent job under the circumstances. We want to remind citizens that storing propane cylinders in your home or any other structure is extremely dangerous."
Once the fire was under control, multiple propane cylinders were found in the home, which caused the explosion, Barrow County Emergency Services said.
The Barrow County Emergency Services Fire Marshal's Office is leading the investigation into the incident with assistance from the Georgia Fire Marshal's Office and the Barrow County Sheriff's Office.
Trending news
Thanks for reading CBS News.
Create your free account or login
For more features.