New York State has agreed to pay $5.5 million to a man who spent 16 years in prison after being convicted of raping a writer. Alice Sebold When she was a student at Syracuse University. His lawyers announced the settlement on Monday.
The settlement came in 2021 after Anthony Broadwater was convicted of raping Sebold in 1981. It was signed last week by lawyers for Broadwater and New York Attorney General Letitia James, said David Hammond, an attorney for Broadwater.
Broadwater, 62, said in a statement relayed by Hammond, "I appreciate what Attorney General James has done and I hope and pray that others in my situation can achieve the same measure of justice. We all suffer from ruined lives."
"Certainly no amount of money can erase the injustices that Mr. Broadwater suffered, but the settlement now formally acknowledges them," Sebold said in a statement released through a spokeswoman.
Sebold was an 18-year-old freshman at Syracuse when she was raped in a park near campus in May 1981. He described the attack and subsequent trial in "Lucky," a memoir published in 1999. The book was pulled from school bookshelves across the US multiple times during the 2021-2022 school year due to its graphic depiction of rape, and it stopped being distributed after a state court judge ruled on Broadwater's conviction, finding that her initial conviction was flawed.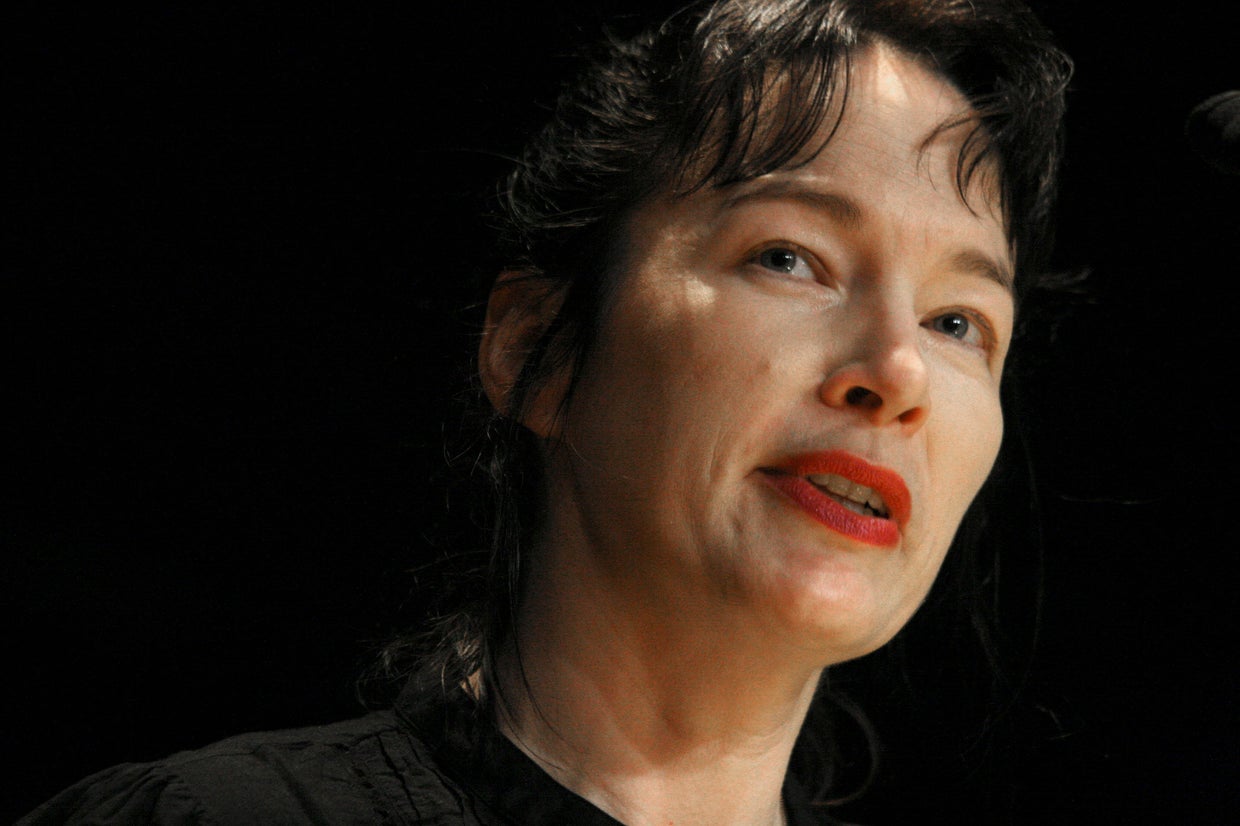 Author Alice Sebold speaks at the Sunday Book and Writers Breakfast at BookExpo America on June 3, 2007 in New York.
Tina Feinberg/AP
Sebold won acclaim for her 2002 novel "The Lovely Bones," which follows the rape and murder of a teenage girl and was made into a film starring Saoirse Ronan, Susan Sarandon and Stanley Tucci.
Sebold, who is white, wrote in "Lucky" that she saw a black man on the street months after the rape and was convinced he was her attacker.
"He was smiling as he approached. He recognized me. It was like a walk in the park to him; he met an acquaintance on the street," Sebold wrote. "'Hey, girl,' he said. 'Don't I know you from somewhere?' "
Police arrested Broadwater, who was given the pseudonym Gregory Madison in the film "Lucky." But Sebold failed to identify him in a police lineup, choosing a different man as his attacker.
Broadwater was tried and convicted in 1982, however, after Sebold identified him as her rapist on the witness stand and an expert said microscopic hair analysis linked Broadwater to the crime. This type of analysis has been deemed junk science by the US Department of Justice.
Broadwater was released from prison in 1999. But he had to register as a sex offender until his conviction in November 2021.
William J. Fitzpatrick, the current district attorney for Onondaga County in central New York County, which includes Syracuse, joined the movement to overturn the conviction, noting that witness identification, especially across racial lines, is often unreliable.
Broadwater's settlement with the state must be approved by a judge before it can be finalized.
"Anthony Broadwater was convicted of a crime he never committed, and imprisoned despite his innocence. While we cannot undo the wrongs of more than four decades ago, this plea agreement is an important step in bringing some semblance of justice to Mr. Broadwater. step," James said in an emailed statement.
Broadwater filed a federal civil rights lawsuit against Onondaga County, the city of Syracuse and an assistant district attorney and a police officer who were involved in his prosecution. That case is under trial.
Sebold apologized to Broadwater in a 2021 statement published in The Associated Press and later posted on Medium.
"40 years ago, as an 18-year-old rape victim, I chose to put my faith in the American legal system. My goal in 1982 was justice—not perpetuating injustice. And certainly not forever, and irrevocably, changing. A young man's Life has changed me by the crime," Sebold wrote. "I am grateful that Mr. Broadwater was finally vindicated, but the fact remains that 40 years ago, he was another young black man brutalized by our flawed legal system. I will forever be sorry for what was done to him."
Sebold added, "I will regret for the rest of my life that while pursuing justice through the legal system, my own misfortune resulted in the wrongful conviction of Mr. Broadwater for which he served not only 16 years behind bars but in more ways than one. Injuring and stigmatized, almost a life sentence."
Trending news