Stars, cameras, glittering gowns and red carpets—all important elements of the Academy Awards. But this year, one of those elements is changing.
During the Oscars' carpet roll out event on Wednesday in Los Angeles, it was revealed that at Sunday's show, stars will walk across a champagne-colored carpet instead of red.
Oscars host Jimmy Kimmel went outside the Dolby Theater on Wednesday to deliver the big news, joking that "there won't be any bleeding" on the light-colored floor on the infamous flooring. The Will Smith case At last year's show, Smith took the stage and slapped comedian Chris Rock.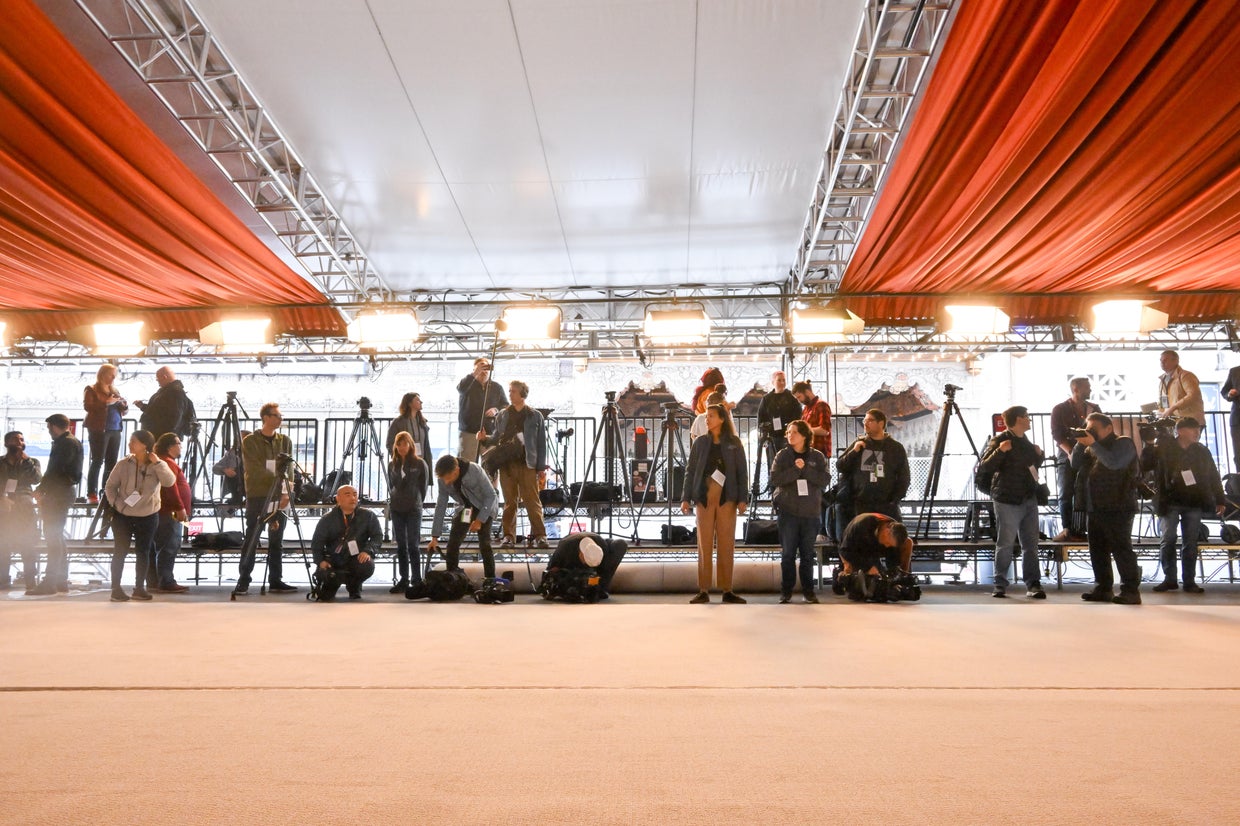 The Oscars Red Carpet Roll Out event takes place at Ovation Hollywood on March 8, 2023 in Los Angeles, California.
Variety via Michael Buckner/Getty Images
"People are asking, will there be any problems this year?" Kimmel said. "Is there going to be any violence this year? We certainly don't expect it, but if there is, I think the decision to go with a champagne carpet instead of a red carpet shows how confident we are that there won't be any bloodshed."
The red carpet was a mainstay of the Oscars, where celebrities Show off their outfits to the world while coming to the show. In fact, the star-studded walkway hasn't been red since the 33rd Academy Awards in 1961, the Associated Press reported. It was also the first televised version of the awards ceremony, albeit not in color.
The Oscars are the latest in a series of ceremonies and events to shake up the tradition of the red carpet. For example, last year's Emmy Awards carpet was gold, and this year's Golden Globes carpet was gray.
Lisa Love, a Vogue contributor and creative consultant for this year's Oscars, led the decision to change the carpet, according to the AP, which she noted was not a controversial choice among organizers.
Love also told AP that the organizers also opted for a light-colored canopy cover. The red carpet will be topped with a sienna-colored canopy.
"It's just a lightness and hopefully people will like it," Love said, according to the AP. "That doesn't mean it's always going to be a champagne-colored carpet."
Trending news
Simreen Singh