Bruce Springsteen is entertaining jammed venues around the world on his current tour with the E Street Band. However, he told correspondent Jim Axelrod that his life-changing performance produced the "Nebraska" album four decades ago. Springsteen spoke about his search for meaning in life while recording the album, in an interview that will air April 30 on "CBS Sunday Morning" on CBS and stream on Paramount+.
"If I had to pick one album and say, 'This is going to represent you 50 years from now,'" Springsteen told Axelrod, "I'd pick 'Nebraska.'"
Springsteen recorded "Nebraska" alone 41 years ago in a farmhouse in Colts Neck, N.J. He found himself there in search of meaning in his life and at a time when he had reached the rock star status he had previously dreamed of.
Watch a preview clip here:
Preview: Bruce Springsteen in search of meaning in his life
00:31
"I think in your 20s, a lot of things work for you," Springsteen said. "Your thirties is where you start to become an adult. Suddenly I look around and say, 'Where is everything? Where is my house? Where is my partner? Where are the boys or girls that I thought I might have someday?' … I realized that none of those things were there. … So I said, 'Well, the first thing I'm going to do when I get home is remind myself who I am and where I come from.'"
"Nebraska" is the subject of "Deliver Me From Nowhere," a new book by author Warren Janes. Springsteen returned to the Colts Neck farmhouse with Axelrod to revisit the album and what was going on in his life at the time. The homeowners left the room where Springsteen recorded "Nebraska" largely untouched.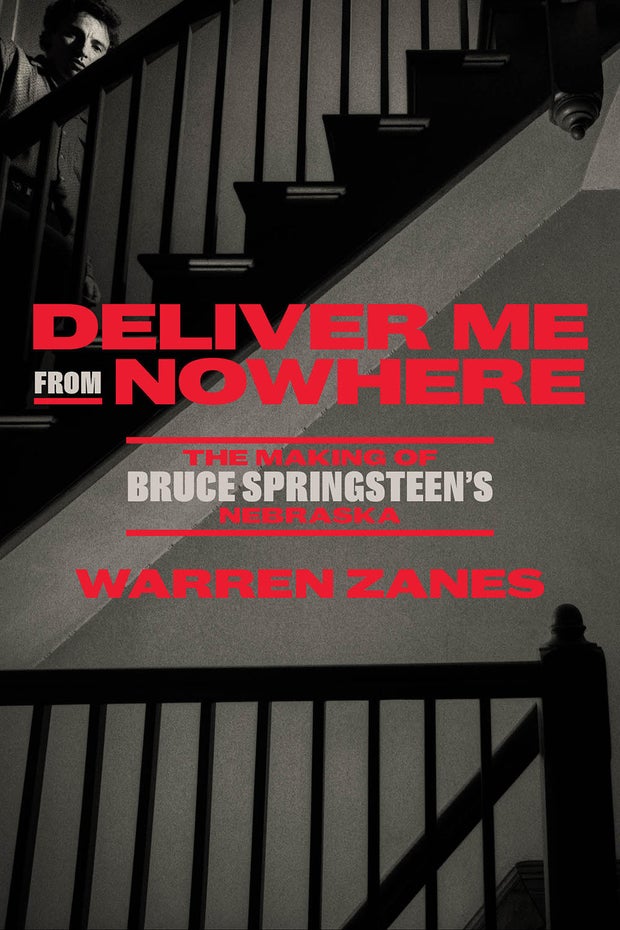 the crown
Springsteen and Janes spoke about the origins of the song and what the album meant at that pivotal point in the artist's life.
"Things are going so well here, you know you just assume, 'Oh yeah, well, the rest of your life is falling into place,'" Springsteen said. "No, that's not how it works."
"And you can't succeed on your way out of pain," Axelrod responded.
"No, you can't. That's a very good way to do it. You can't get out of that pain."
The Emmy Award-winning "Sunday Morning" airs Sundays at 9 a.m. ET on CBS. "Sunday Morning" also streams on the CBS News app (starting at 12 p.m. ET) and Paramount+, and is available on cbs.com and cbsnews.com.
Don't forget to follow us at cbssundaymorning.com and on Twitter, Facebook, Instagram, YouTube and TikTok.

You can stream Bruce Springsteen's "Nebraska" by clicking the embed below (free Spotify registration required to listen to tracks in full):

For more information:
More

Source link