The Army's Criminal Investigation Division is investigating the death of a female soldier who died at Fort Hood, Texas, the Army said Wednesday. Pvt. Ana Basalduarruiz, a combat engineer, has served with the 1st Cavalry Division for the past 15 months, officials said.
"We are deeply saddened by the loss of PV2 Ana Basalduarruiz, and we extend our condolences to her father, mother and her sister," said Lt. Col. Patrick Sullivan, commander, 91st Engineer Battalion. "Our thoughts and prayers are with them at this difficult time. He was an exceptional teammate who will be truly missed."
Basalduarruiz's parents said base officials told them his death was a suicide, Telemundo News reported. Her mother, Alejandra Ruiz Zarco, who lives in Michoacán, Mexico, where her daughter was raised, told Telemundo News that her daughter complained of sexual harassment by a high-ranking army officer and others on the base.
Her sister tweeted on Wednesday, "She (Anna) was only 21… I will talk to the family soon, I feel very sensitive to talk about something I am not fully aware of and it is very triggering for her. . me."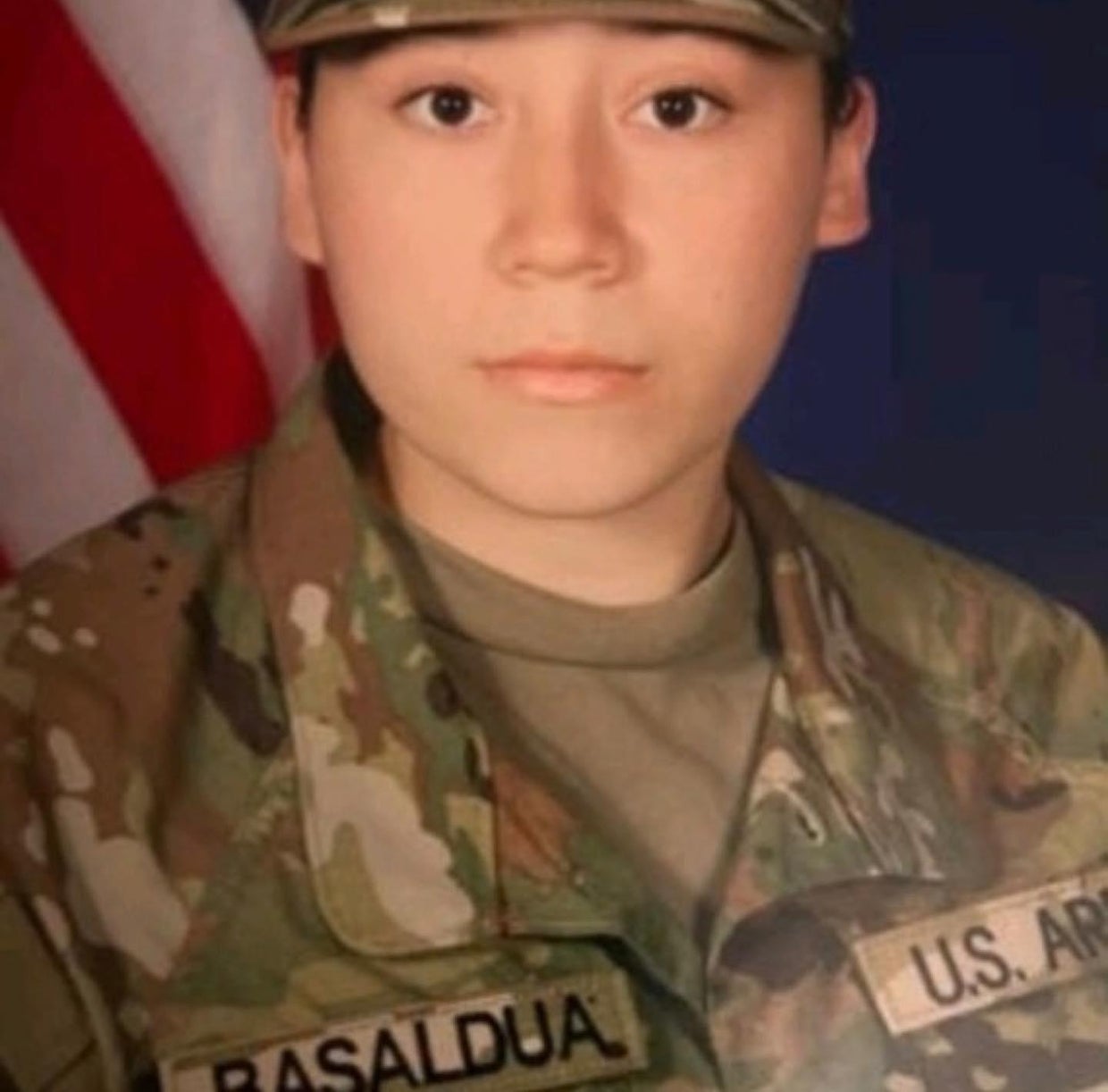 The Army is investigating the death of Pvt. Ana Basaldua Ruiz, a combat engineer, has served with the 1st Cavalry Division for the past 15 months at Fort Hood.
Image via The Pink Berets
The news comes as the base transition, which has been disrupted following the death of the soldier, begins. Including 20-year-old Vanessa Guillen, who was allegedly killed by a fellow soldier. Guillen disappeared after she complained of sexual harassment by Army Spc. Aaron David Robinson. He shot himself dead when the police tried to arrest him for his involvement in Guillen's murder.
Guillen's death led to a congressional investigation and the formation of the Fort Hood Independent Review Committee, whose 2020 report found that base command allowed sexual harassment and assault. The report also found that Criminal Division investigators had insufficient experience and that soldiers felt unsafe at the base.
In 2021, the committee released a series of 70 recommendations, including stricter protocols and timelines for reporting a missing soldier, which the Army said would be implemented by October 2022.
The Pink Berets, a Texas-based nonprofit that works with military women dealing with trauma, issued a statement Thursday on behalf of the family. "Our family wants to ensure that women serving in the United States military can be safe and protected," the statement said. "The United States cannot be protected by soldiers who are victims of heinous crimes. The family is asking for support and a formal investigation into Anna's death."
Her father, Baldo Basaldua, who lives in California, posted a video on Facebook of his daughters dancing and singing in the back seat of the car, writing, "Don't leave me, I love you."
If you or someone you know is experiencing mental distress or a suicidal crisis, you can reach the 988 Suicide and Crisis Lifeline by calling or texting 988. You can also chat with 988 Suicide and Crisis Lifeline here.
For more information about mental health care resources and support, the National Alliance on Mental Illness (NAMI) Helpline can be contacted Monday through Friday, 10 a.m. to 10 p.m. ET, at 1-800-950-NAMI (6264) or by email at info@ can nami.org
Trending news