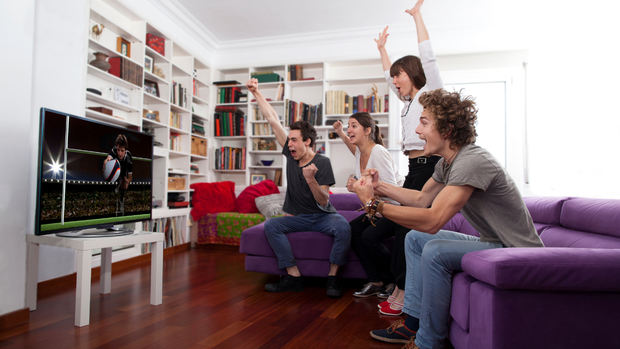 Getty Images
There's never been a better time to invest in a new 8K TV Prices are falling, while image quality is improving. The best 8K TVs to buy online in 2023 have a variety of innovative features. These eye-popping displays offer impressive upscaling, vibrant colors and sharp images.
With so many options, it can be confusing to decide which 8K TV is right for you. Before you add that first 8K television to your shopping cart, there are a few important things to consider when searching best tv for your needs.
Top 8K TVs in this article:
Get a huge 75″ Roku TV: 75" TCL 6-Series with 8K resolution, $1,900
Stunning 8K Sony TV: 75″ Sony Z9K Bravia Mini-LED TV, $5,998
What is the difference between 4K and 8K?
The main difference between 4K and 8K comes down to screen resolution. A 4K TV has a resolution of 3840 x 2160 pixels, while an 8K TV has a resolution of 7680 x 4320 pixels. Simply put, an 8K TV has four times the number of pixels compared to a 4K TV, resulting in a sharper and more detailed picture.
What do I need to know before buying a new 8K TV?
When considering buying an 8K TV online, keep in mind that most of the content you'll watch is still in HD or 4K resolution. Although 8K TVs are considered "future-proof" because they will be ready when 8K content becomes more common, there are a few things to consider before buying an 8K smart TV.
First, there is very little native 8K content. Most shows and movies are still in 4K (at best) and current generation video consoles don't yet support 8K gaming. Because of that, an 8K TV has to upscale the image to fill its high-resolution screen. This process usually works well for high-quality content like 4K UHD Blu-Ray, as the TV can make the content look sharper.
However, if you watch a lot of low-resolution content, such as DVDs or cable TV, the upscaling process may not be as effective and the picture may appear clearer on a 4K TV. If that's not a concern, and you're looking for the best technology you can get in a TV right now, 8K might be a great option for you.
You'll want to consider the main price difference between 4K and 8K TVs. Because 8K technology is still relatively new, those TVs tend to be more expensive than their 4K counterparts.
What kind of 8K content is available right now?
Currently, the availability of 8K content is limited, but it is slowly increasing. One of the primary sources for 8K content is YouTube, where you can find channels that offer videos in 8K resolution. There are hundreds of nature documentaries, traveling exhibits, short films and graphical showcases. As demand for high-resolution content increases, additional 8K content will become accessible
The best 8K TVs of 2023
The best 8K TV you'll find on the market delivers impressive picture quality with excellent contrast, localized dim zones and a variety of vibrant colors. Check out these top-rated Samsung TVs for the best TVs in this category.
Samsung QN900B Neo QLED Smart 8K TV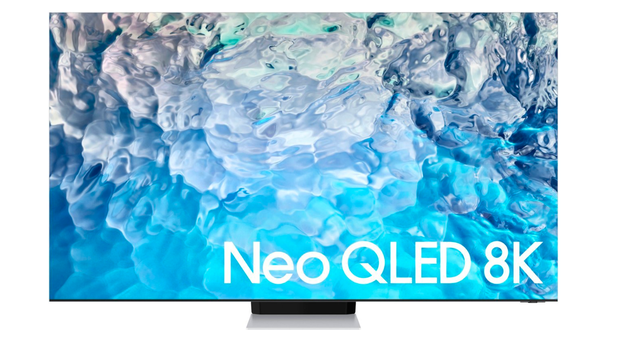 good shopping
This QLED TV has a mini-LED panel that boasts of exceptional picture quality and brightness. Thanks to Samsung's Multi-Intelligence AI upscaling, it can produce an image with eye-popping clarity. It also offers an anti-glare screen, Dolby Atmos sound and 100% color accuracy. Additionally, its local dimming feature allows for exceptionally bright scenes and HDR content.
A Best Buy customer called the TV a worthy upgrade "Flat-out stunning. You feed this screen some quality HDR content, and it comes alive in a way that's hard to describe," they commented.
75″ Samsung Neo QLED Smart 8K TV, $4,300 (regularly $5,000)
The best midrange 8K TVs of 2023
Midrange 8K TVs offer a great picture and reliable performance at a low price. They are affordable but retain the premium features that you would want in the TV you decide to buy
These picks from LG and Samsung are two excellent televisions that can deliver the best 8K experience.
LG QNED MiniLED 99 Series 8K TV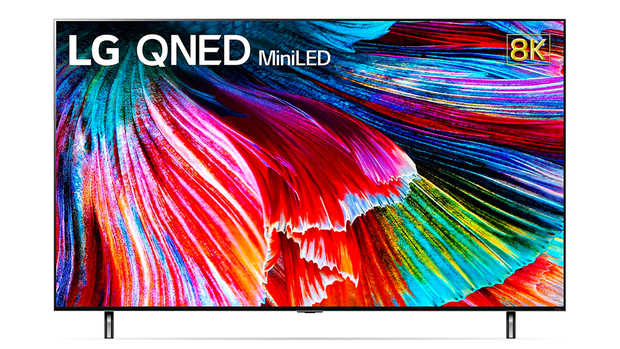 good shopping
The LG QNED MiniLED 99 Series 8K TV features a stunning OLED display with a fusion of NanoCell and QLED technology in addition to mini-LED backlighting. It offers impressive brightness and color accuracy, as well as a range of screen sizes suitable for higher resolutions. It is equipped with WebOS 6.0, offering the best smart features available on LG TVs
One Amazon customer declared that this TV has "a perfect picture right out of the box."
"This is the first set I've owned that I haven't had to fiddle around with for hours to get a good picture. It's as plug and play as it gets," they wrote.
LG QNED MiniLED 99 Series 8K TV, $2,500
Samsung QN700B Neo QLED 8K Smart TV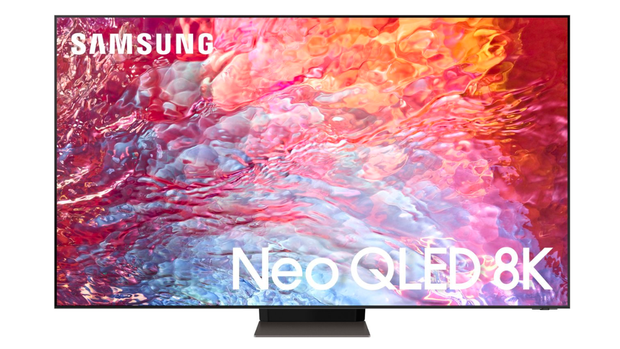 good shopping
The Samsung QN700B midrange option is similar to its cousin, the Samsung QN900B Neo QLED 8K TV. It offers a stunning quantum dot display with Dolby Atmos along with an extraordinary color range for immersive 3D audio. Running on Tizen OS, its powerful processor can effortlessly upscale from 4K to 8K, with support for Amazon Alexa, Google Assistant, and SmartThings for voice control and integration with other smart devices.
A Best Buy customer said they "couldn't be happier" with their purchase: "Movies, anime, and games all look ridiculously good! For the price, I couldn't ask for more. I'm very happy with my purchase."
55″ Samsung QN700B Neo QLED 8K Smart TV, $1,000 (regularly $2,000)
Best budget 8K TV
Budget 8K TVs may seem like a pipe dream, but brands like TCL and Hisense stand out for affordability. These models are notable because they are comparable in price to similarly sized 4K TVs These options are a great way to experience higher resolution screens without breaking the bank.
TCL 6-series with 8K resolution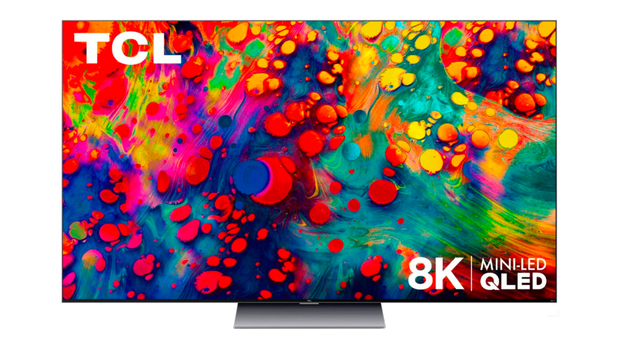 the amazon
TCL's 6-Series 8K TV combines affordable price and impressive performance. It offers mini LED backlighting, providing deep blacks and excellent contrast. With HDR10 and Dolby Vision support, it makes for a budget-friendly yet immersive viewing experience. As an aside, this TCL TV and its smart 8K upscaling does a great job with 4K content, but can struggle a bit with Full HD or HD content.
A Best Buy customer claims this TV has a "beautiful picture" and calls it an "excellent TV": "This TV looks and works great. It upscales seamlessly from HD and 4K to 8K. Here are 8K YouTube videos Available colors and clarity that blow my mind. It also has some of the deepest blacks I've ever seen on a TV," they wrote.
75" TCL 6-Series with 8K resolution, $1,900
Hisense U800GR 8K ULED Roku TV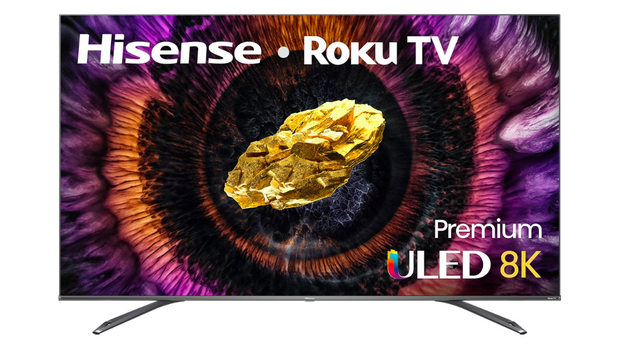 good shopping
Hisense's U800GR 8K TV offers stunning visuals at an affordable price. Plus, with a built-in Roku Smart System, streaming is effortless. With its crystal-clear resolution and large screen size, it offers a truly immersive home cinema experience for anyone who wants to save while building their home theater experience. This well-rounded option is perfect for those looking for top-notch visuals and convenient smart features in a budget package.
A Best Buy customer replaced their TCL series with this display and they were happy: "I was hesitant to replace my TCL 6 series with this, I'm glad I did. The picture is just as vivid if not a little better (not a big shock, but good)"
Hisense U800GR 8K ULED Roku TV, $1,800
What is the biggest 8K TV screen with the best quality?
If you're looking for the best and brightest of all 8K televisions available, there's a clear winner. This top-rated Sony 8K TV, however, is very expensive.
Sony Z9K Bravia Mini-LED TV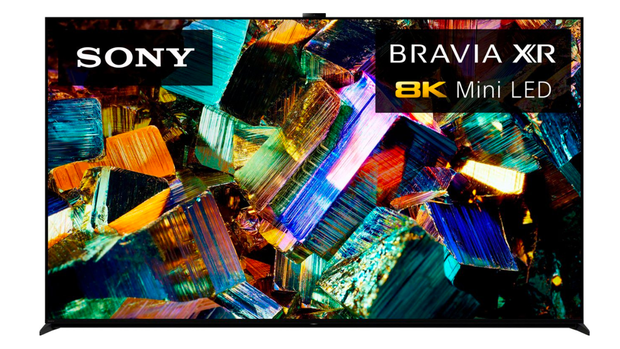 the amazon
This high-end Sony TV boasts a bright and detailed mini-LED panel with outstanding color reproduction. With its Cognitive Processor XR for lifelike visuals, XR Backlight Master Drive for impressive dynamic range and Acoustic Multi-Audio for immersive sound, it's a true dynamo. Also, its Bravia Cam can optimize both picture and sound based on your sitting position.
It will be prohibitively expensive for most, but it offers an exceptional home cinema experience, complete with AI-enhanced display adjustments and access to streaming services like Netflix, Prime Video, Apple TV+ and more.
A Best Buy customer wrote that they "highly recommend" this TV. "I find the Z9K gives me black levels that are very close to OLED and with the added brightness, I think it's the best of both worlds," they commented.
75″ Sony Z9K Bravia Mini-LED TV, $5,998
Related content from CBS Essentials:
More Brittany Vincent