A car driven by a man with apparent mental problems drove through the Vatican gates on Thursday evening and drove past Swiss Guards into the palace grounds before the driver was arrested by police, the Holy See said.
The Holy See press office said in a statement that the vehicle left the Vatican's Santa Anna entrance at 8 p.m. After initially being pulled back by the Pontifical Swiss Guard, the vehicle left the gate and then returned at a high speed, "forcing through two control gates," the statement said.
In an attempt to stop the car, one of the gendarmerie inspectors guarding the gate fired at the front tire of the car. The vehicle did not stop, although the bullet contacted its front left fender.
The driver was arrested after he voluntarily got out of the car in the San Damaso yard. Two guards immediately detained the 40-year-old man. He was later examined by doctors from the Vatican City State Department of Health and Hygiene, who found him to be in a "severe state of psychophysical alteration".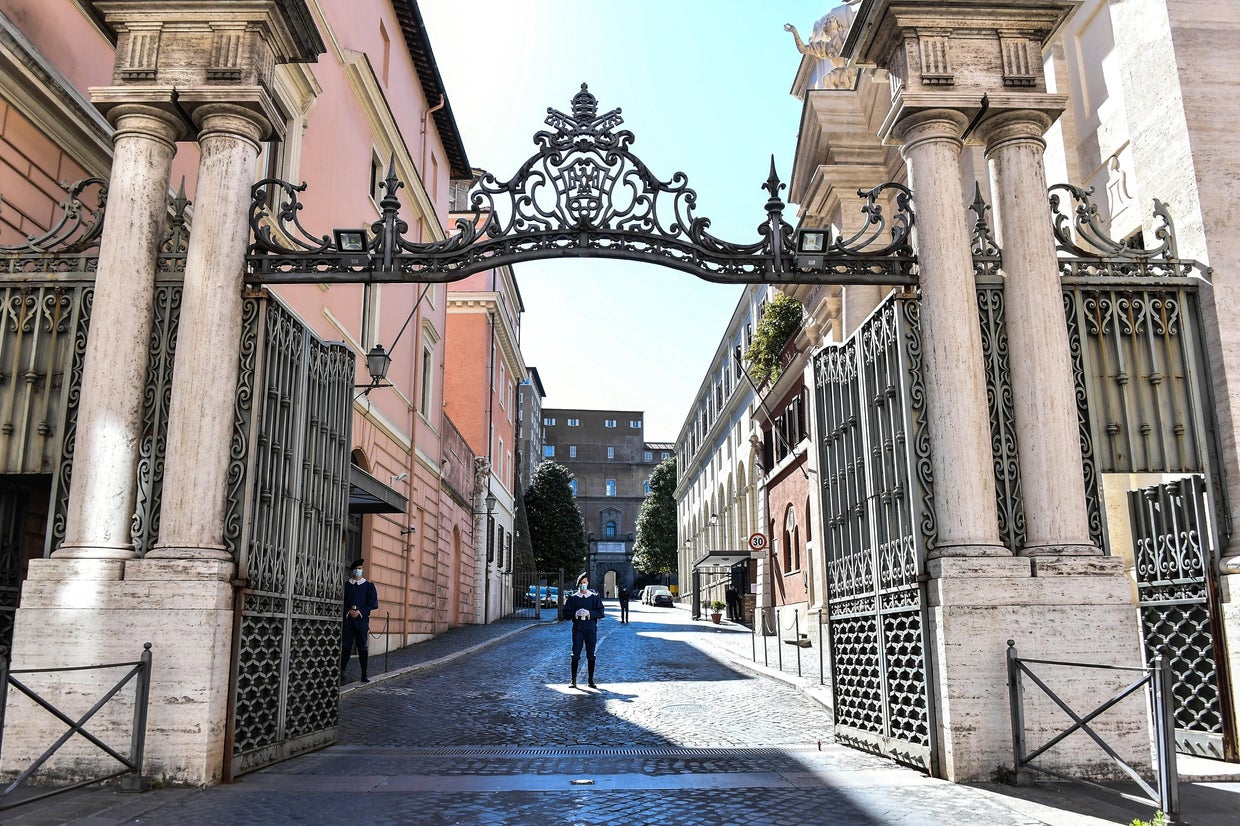 Vatican City, Swiss guards wearing protective masks patrol the Porta Sant'Anna entrance to the Vatican City.
Vatican City, Swiss Guards wearing protective masks patrol the entrance to the Vatican City. Photo Porta Sant'Anna. (Photo: Maria Laura Antonelli/Universal Image Group via AGF/Getty Images)/Swiss Guards on patrol, Vatican City
It is unclear whether Pope Francis was anywhere near the incident, which occurred after 8pm at the Santa Anna Gate, one of the main entrances to the Vatican City State in the heart of Rome.
Francis stays at the Santa Marta Hotel on the other side of Vatican City, where he usually retires to his room after dinner.
The event was a rare incursion into the city-state, most of which is off limits to the general public, especially at night.
While visitors can access St. Peter's Basilica and the Vatican Museums during business hours, and people with a doctor's prescription can visit the Vatican Pharmacy, other buildings in the enclave require permission to enter.
The Apostolic Palace, which houses the papal apartment, key reception rooms and offices, is guarded around the clock by Swiss guards and gendarmes who man the various checkpoints.
This is not the first time someone with apparent mental problems has caused chaos in the Vatican. On Christmas Eve 2009, a woman jumped the barricades of St. Peter's Basilica and attempted to attack Pope Benedict XVI. He was unharmed, although a cardinal walking in the procession broke his hip in the commotion.
Trending news