A passenger ferry carrying several hundred people capsized off Bainbridge Island west of Seattle on Saturday but there were no immediate reports of injuries or pollution, authorities said.
Washington State Ferries, a division of the state Department of Transportation, said via Twitter that the vessel "Walla Walla" hit Rich Passage around 4:30 p.m. on its way from Bremerton to Seattle.
Officials were investigating, but "preliminary indications are that the vessel suffered a generator failure," Washington State Ferries said.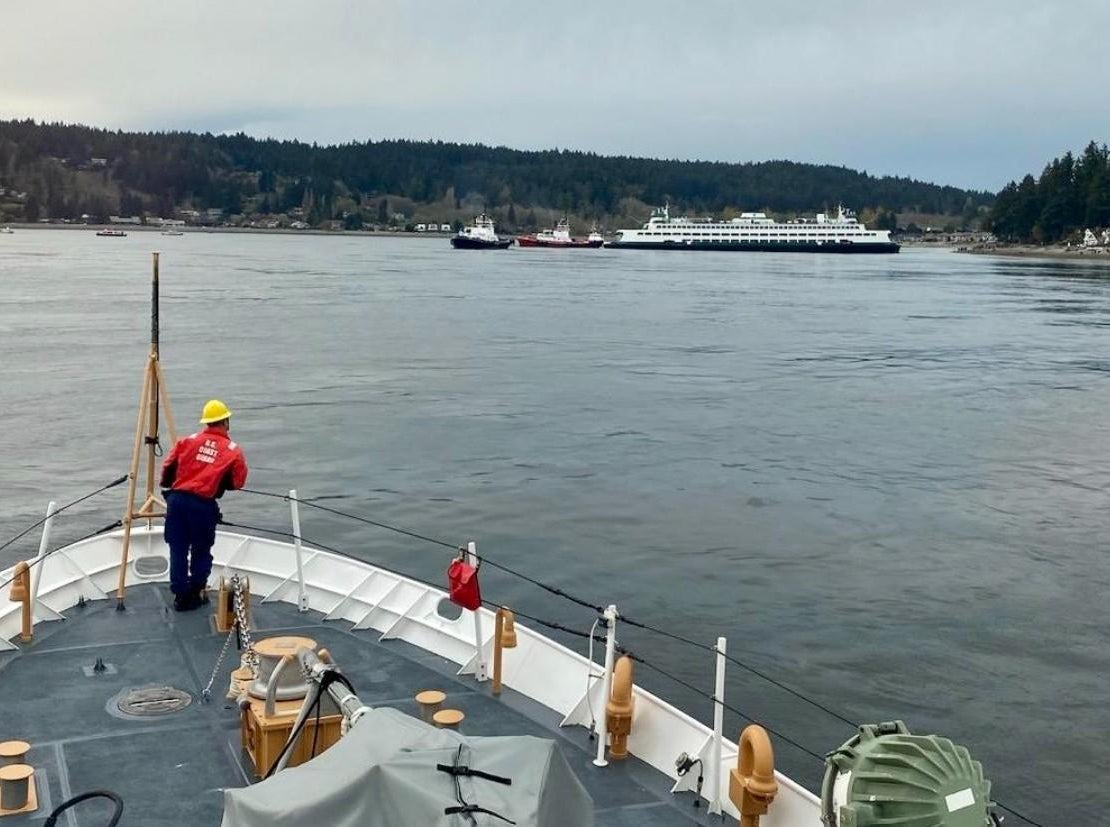 A ferry runs near Seattle, Washington. April 15, 2023.
US Coast Guard/Twitter
Ferry spokeswoman Diane Rhodes said the ship was carrying 596 passengers and 15 crew members, and that a tug boat and the Coast Guard were on the scene.
"Low tide is about 8:09 p.m.," Rhodes said. "We are coordinating with local transport to stop the bus."
The state's ecology department posted a photo online showing the ship near the shore. As people gazed at it and took pictures, a tug boat was positioned nearby with an apparent Coast Guard boat at one end.
"No contamination or damage to the hull has been detected at this time," the department said. "Ecological responders in landscape pathways."
No contamination or hull damage was detected at this time. Ecological feedback on the way to the scene. https://t.co/bSVEz7Sssa pic.twitter.com/IMnujgG5m8
— WA Department of Ecology (@EcologyWA) April 16, 2023
The Pacific Northwest Coast Guard tweeted that it had dispatched crews to the cutter and a helicopter.
The Department of Transportation said on its website that the Seattle-Bremerton route was out of service "due to an issue with Walla Walla."
The website lists the vessel as a four-engine, jumbo class ferry with a maximum capacity of 2,000 passengers and 188 vehicles. It is 440 feet in length with a draft of 18 feet.
The Walla Walla was built in Seattle in 1973 and rebuilt in 2003, according to the site.
Trending news
Thanks for reading CBS News.
Create your free account or login
For more features.